The Cyber View from the Hill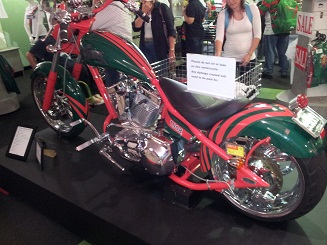 A critical win
In a game that can only be described as snatching a win from the jaws of defeat. We were 12 points down 5 to go, and win the match on the back of two very late tries by Issac and another Taylor kick. With a pressure sideline kick from Reynolds and THAT wonky fieldgoal from GI. In the context of the semifinals we were 1-3 going into the game and winning meant we are 2-3 rather 1-4.
Burgess injury
What a disappointment to see Sam injured again in a freak tackle. With Sam and Luke out its time for George to be ready to step up.
Matts move to the lead
In another win our U16 Harold Matthews boys remain undefeated in the U16 NSWRL comp after 8 rounds and only one to go, and now lead the competition, well done.
Titans Financial Woes
The Titans are all over the papers this week with their huge financial issues, stemming from their failed property arm that runs the Center of Excellance. With the ARLC proping up the Melbourne Storm, there is a call to also assist and prop up the Titans. But also there is a feeling that giving them cash handouts will disadvantage other striggling clubs in establish league heartlands. My feeling is that they need to sell their property arm, and the ARLC give them a 2 mil grant this year and 1 mil grant for airfares next year to keep the FC operational. But instruct that they must live within their means. If teams like Cronulla need similar assistance then the ARLC should put a condition that they play 6 games in Adelaide.
Rd 5 Stat Attack
We saw improvement across all statictiscs for the game. Dendling errors were down to 9 and missed tackles was one of our best at 15. Defence kept us in the game and then our attack won it in the end. Effective 1st tackles improved this week to 31.0m
Our go forward is still a issue with no forwards making more tahn 100m with the ball. Ben Lowe gave away 3 penalties and Corriagn dropped tow balls early in the second half. Looking at our left side defence - Farrell-Corrigan-Sutton-Pettybourne (2-2-2-0) 6 missed tackles between them. On the right side Everingham-King-Reynolds-Taylor (2-1-1-2) cae bac down to 6 from 16 missed tackles between them.
On the positive side Luke and Tyrrell averaged 8+m per run each. Defensively Luke and Lowe and centers King & Corrigan were our leading tacklers with Asotasi, Pettybourne, Clark and Tyrrell not missing a tackle.
Signing off for another week - the midweek Cyber View from the Hill