Kirisome Auva'a Suspended
13th November 2014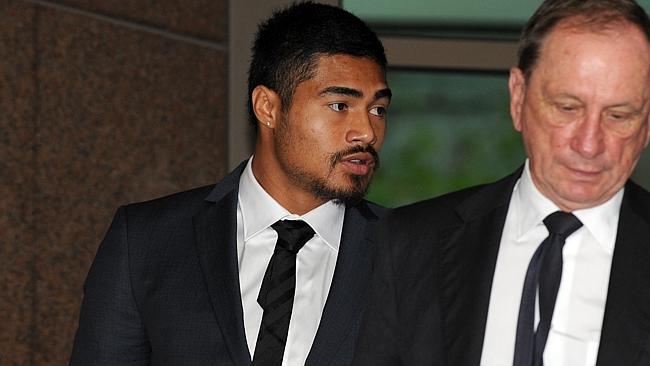 The South Sydney Rabbitohs have been made aware of, and support, the sanctions handed down by the NRL today in relation to player Kirisome Auva'a. The NRL has suspended Auva'a indefinitely and he will be required to complete a secondary prevention counselling program adapted to his particular needs and covering issues including violence against women, alcohol abuse and anger management. The NRL has said it will not consider an application from Auva'a to have his suspension lifted for at least nine months. The Rabbitohs would like to make it clear that the Club condemns any form of domestic violence. "The NRL has now made its determinations on this issue and, as a Club, we support the stance it has taken in this case," Rabbitohs CEO Shane Richardson said. "We will work closely with Kirisome on his rehabilitation, as we have since the incident occurred back in January. "As a Club we take a very serious view on domestic violence. "Kirisome has now received punishments from three different bodies and we will continue our duties to ensure he is educated and supported so as to never commit an offence like this again. "Kirisome is well aware that what happened in January was wrong, and he has shown contrition and a willingness to try and right his wrongs since day one on this matter. "We are confident that this will be the only incident in which we see him involved."
NRL Rejects Appeal
31st March 2015
The NRL has informed the South Sydney Rabbitohs that Kirisome Auva'a's leave to appeal his lengthy suspension from the game has been dismissed. Auva'a will now have to wait until 27 July to apply to have his suspension lifted, which will not occur prior to 13 August.
Auva'a Resumes Playing
1st July 2015
Kirisome Auva'a has been given the green light by the NRL to return to competitive Rugby League through the NSW Cup. The NRL have recognised that Kirisome has actively engaged in the programs outlined in the conditions imposed upon him at the beginning of his suspension, and he has demonstrated significant personal development and growth over the period. In recognition of the progress he has made over the past nine months, and as a means of reintroducing him to a competitive Rugby League environment, the NRL has given permission for him to return to Rugby League through the NSW Cup from 1 July 2015, and if he maintains his exemplary off-field conduct, he will be permitted to return to the NRL for round 23.