Cody Walker Stood Down
22nd November 2014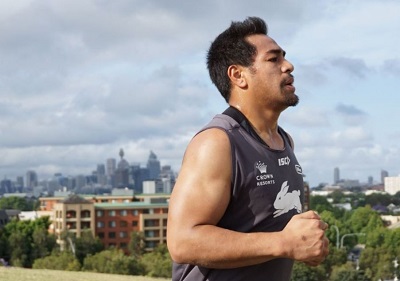 The South Sydney Rabbitohs have stood down player Cody Walker indefinitely following two charges over an alleged incident in October. Walker was charged with Stalk or intimidate intending to cause fear of physical or mental harm (domestic violence offence) and common assault (domestic violence related). Walker informed the Club of the incident at the time and the Rabbitohs informed the NRL Integrity Unit of the incident immediately. The Rabbitohs have stood down Walker from all duties with the Club including training and he has not been permitted to fly to the United States with the team for the high altitude camp. The Rabbitohs are reviewing all of the information in conjunction with the NRL Integrity Unit and any further decisions in regards to this situation will be made following the completion of those investigations. Walker is newly signed to the Rabbitohs and the incident is alleged to have occurred before his contract began with the Club. Walker has not played in the NRL to date. The Club will make no further comment at this stage.
Cody Walker Cleared to Play
15th April 2015
The South Sydney Football Club has confirmed that Cody Walker is eligible for selection for the South Sydney feeder team today, the North Sydney Bears, this weekend. Walker's court case was scheduled to be heard on 26 March of this year, however it was adjourned until a date in June. Walker has pleaded not guilty to the charges and maintains his innocence in this case. Due to the delay in the matter being dealt with by the courts, combined with strong representation by the Rugby League Players' Association, the Club has reconsidered its original position on the matter. The Club also advised the National Rugby League of this and they support the Club's decision.