NSWRL Clamp down on Residency - Thomson Departs Mid Season
16th May 1909
This week with the return of the Kangaroos the NSWRL has clamped down on the residency status of players.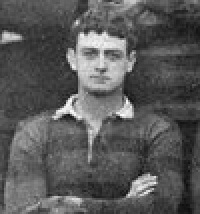 Hennessy Retires
19th May 1909
Hennessy after returning home from the Kangaroo tour where he sustained a broken jaw, decide to retire from active service and has passed his exams as a whistle footer. He will be a welcome addition to the Referees Association.
Thomson departing
23rd June 1909
Thomson, known to his pals as "Tommo" the big South Sydney forward and late Eastern Suburbs, is thinking of working his way home to England to try his luck with the Northern Union clubs. "Tommo" will be worth a few hundreds to the club that is fortunate enough to secure his valuable services.
Easts Acquire Hennessy
30th June 1909
Souths although they are leading by four points in the competition and look a cert to land it, might find they have made a big bloomer in not making a place in their forwards for Arthur Hennessy. He will be a great acquisition to Easts, who will have a greatly strengthened team the next time they bump the Rabbit-oh
---