1909 NSWRL Premiership - Round 4
South Sydney v Eastern Suburbs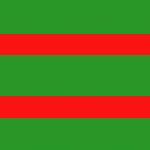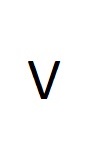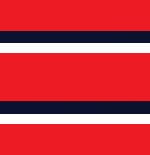 RAS Showground
Sat May 22, 3:15pm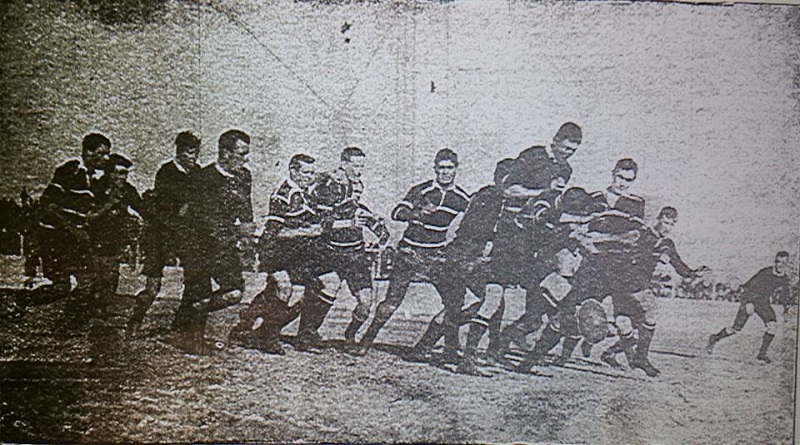 WIN 22-10
This match was the great attraction at the Agricultural Ground, when about 1300 spectators attended. South Sydney won by 22 points to 10. Mr Hutchison was the referee.
From the moment South Sydney kicked off the pace was made a cracker. The pack was very willing, and got do»vn to the scrums like one man to break up directly the ball was thrown in. Attacking fiercely, South Sydney forced Eastern Suburbs back on their line, but great tackling and defence work kept them out until Rosewell secured, and ran to the line, transferring to Cann who fell across and scored a try. Conlin missed the conversion. Butler cut in through a broken scrum, but lost the ball, and soon afterwards South Sydney hand a shot at goal from a free. Rallying, Eastern Suburbs by dint of capital pack work und passing, kept the opposition on the defensive for a time. McNamara, who made a reappearance in a jersey, tackled well, and played a good game at centre three-quarter, and Surridge was easily the best of the Eastern pack. Cann, Green, Butler, Conlin, and Mallet showed condition for South Sydney in the open play. Cann led an attack, which H.Butler spoiled by hanging on, and in the subsequent defensive play Griffiths showed out prominently for East. It was a willing half generally, between two well trained and evenly matched teams. For offside near their goal South Sydney was penalised, and Surridge kicked a goal for East. The game was replete with sparkling play by both sides, and a scrum even struggle in the first half ended with South Sydney in the lead by 3 points to 2.
Surrldge's kick-off in the second half went between the goal posts, and 40 yards behind it. South Sydney aid necessurily to force, as it was not a scoring kick. Cann passed to Anderson, who crossed the Eastern line and scored a try, which Conlin converted from a difficult angle. Frawley fumbled, and South Sydney charging, another try was scored by Green, who was attended by Rosewell and Cann. The ball remained in the Eastern Suburban half of the ground for a spell but at last South Sydney got hold, and the ball went fast from man to man until about six had shared in the attack Conlin had it last, and he fell across the Eastern line, and scored. No goal followed. The next score to the other side was equally meritorious. Surridge led the way into South Sydney country, and Neil just beat him for the ball, but the Eastern men were faster up to the attack, and McNamara taking a pass from Frawley, scored a try Surridge just missed adding the goal points. Butler made a beautiful dodgy run for South, and eluding all the tacklcrs, scored a try. Surridge kicked a penalty goal for East shortly afterwards, but South Sydney was not to be denied, and Hallet scored a try, which Conlin converted. Green, Pearce, and Surridge were amongst the hard workers of the Eastern pack, but the three-quarters of the team did not play their usual game. Rosenfeld started a passing rush, and this ended in Frawley crossing the line. A fast run by Rosenfeld was ended by Leveson with a solid tackle, and a grand game ended in a win for South Sydney by 22 points to 10.

        3-0
40 min  3-2
        8-2
       11-2
       14-2
       14-5
       17-5
       17-7
       22-7
       22-10

Anderson, H.Butler, Cann, Conlin, Green, Hallett tries
Conlin 2 from 6 goals

Crowd      1,500
Referee    C.Hutchison

Final Line Up
                              T  G/A  FG

Flbk - Neill, William         -  -     -
Wing - Ross, Alexander        -  -     -
Cntr - Hallett, Howard        1  -     -
Cntr - Conlin, Arthur         1  2/6   - (c)
Wing - Anderson, Tommy        1  -     -
5/8  - Leveson, Jack          -  -     -
Half - Butler, Arthur         -  -     -
Lock - Davis, Jim             -  -     -
SRow - Cann, Bill             1  -     -
SRow - Rosewell, Johnny       -  -     -
Prop - Coxon, Maxwell         -  -     -
Hook - Butler, Harry          1  -     -
Prop - Green, Dick            1  -     -
   
                              6  2/6   -

Other FG Matches

27-0  Brch Balmain    b Wests
12-11 Went Norths     b Glebe
13-5  RASG Newtown    b Newcastle

               W D  L Diff PT
SOUTHS         4 -  -  +49  8
EASTS          3 -  1  +39  6
BALMAIN        2 -  2  +26  4
NEWTOWN        2 -  2  -11  4
Glebe          2 -  2  -28  4
Norths         1 -  3  -18  2
Newcastle      1 -  3  -20  2
Wests          1 -  3  -33  2
      

Judiciary News
No one was sent off.
Second Grade Round 4
v Eastern Suburbs, Double Bay Oval, 3:15pm
LOSS 5-6
South Sydney led by 5 to nil at half-time, Fry scoring a try and Conlin kicking a penalty goal. Shortly after the spell Dalton crossed for Easts. Pearce failed at goal. After a lot of give and take play, Dalton again crossed. Easts 6 points to 5. During the second half an unfortunate accident happened. Harris, a South Sydney player, having his arm broken just above the wrist.

      3-0
HT    5-0
      5-3
      5-6

Fry tries
Conlin goals

Final Line Up
                              T  G/A  FG

Flbk - Schroeder              -  -    -
3/4  - Douglas                -  -    -
3/4  - Birchmore              -  -    -
3/4  - Harris                 -  -    -
3/4  - Golden, Tom            -  -    -
Half - Fry, W                 1  -    -
Half - Harden, Bill           -  -    -
Fwd  - McCann                 -  -    -
Fwd  - McCallum               -  -    -
Fwd  - Conlin, C              -  1/2  -
Fwd  - Coulter                -  -    -
Fwd  - Morgan                 -  -    -
Fwd  - Carlos                 -  -    -

                              1  1/2  -

Other Second Grade Matches

11-0  Brch Balmain    b Wests
24-0  Brch Sydney     b Newtown
36-0  Went Glebe      b Norths

               W D  L Diff PT
SYDNEY         4 -  -  +48  8
GLEBE          3 -  1  +49  6
EASTS          3 -  1  +14  6
BALMAIN        2 -  2   +2  4
Wests          2 -  2  -23  4
Souths         1 -  3   +9  2
Norths         1 -  3  -50  2
Newtown        - -  4  -53  -


Third Grade Round 4
v Rozelle, Rosebery Park, 3:15pm
LOSS 7-31


Cooper try
 goal
Manion fieldgoal

Final Line Up
                              T  G/A  FG

Flbk - Meredith               -  -    -
3/4  - Lipman                 -  -    -
3/4  - Pearson                -  -    -
3/4  - Smark                  -  -    -
3/4  - Neil                   -  -    -
Half - Cooper                 1  -    -
Half - Williams               -  -    -
Fwd  - Darmody                -  -    -
Fwd  - Campbell               -  -    -
Fwd  - Manion                 -  -    1
Fwd  - Cann                   -  -    -
Fwd  - Norman                 -  -    -
Fwd  - Brown                  -  -    -

                              1  1    1

Other Third Grade Matches

 5-3  Brc3 Drummoyne   b Balmain
88-0  Rosb SS Federals b Glebe
Frft  DBay Easts       b Newtown
BYE        Sydney

               W D  L B Diff PT
SS FEDERALS    2 -  - 1  +88  6 **
SYDNEY         2 -  - 1  +34  6 **
ROZELLE        2 -  - 1  +30  6 **
DRUMMOYNE      2 -  - 1  +14  6 **
Souths         2 -  2 -  -49  4
Balmain        1 -  2 -    -  2 **
Glebe          1 -  2 -  -90  2 **
Easts          1 -  3 -  -21  2
Newtown        - -  4 -   -6  -


---