1909 NSWRL Premiership - Round 5
South Sydney v Glebe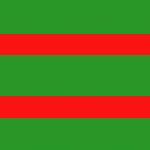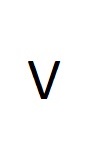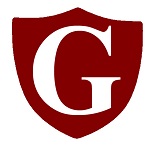 RAS Showground
Sat May 29, 3:15pm
WIN 29-2
Late Change
Green is out and Carroll starts in the forwards.
These teams played on the Agricultural Ground in the presence of two or three hundred spectators. South Sydney won bv 29 points to 2. Mr W.P.Finnigan, was referee.
Glebe kicked off against the wind, and at once rushed the ball into South's quarters, where the defenders were penalised for not letting a man up, and Moroney kicked a goal. Glebe had a ğeighty forward team, who made the pace hot from the start Butler shortly after secured from a scrum, and set a machine like pissing attack going, the ball passing to Leveson, Colin, Hallet, and finally to Anderson, who scored a try. No goal followed. Cann was the next to score for South Sydney, Glebe thinking that he had taken a pass, off-side. Conlin's kick was successful. Neill was very reliable at fullback for Glebe, and had plenty to do in this half. Some of the Glebe forwards waited offside for the ball to come their way and occasionally became dangerous. A strong; run by Anderson saw that player bump over two opponents who had tried to tackle him high and score a try near the wing. Conlin failed at goal. Moir, Pert, and Hardcastle were prominent in Glebe's best forward work, but behind the scrums South Sydney were superior and the clean handling of the ball was responsible for their lead of 11 to 2 at half-time.
South Sydney pressed from the kick-off and Davis ran hard with the ball down the center, but not his pass the wrong side for the bulk of his attacking club-mates. A fumble by Neill gave Glebe an opportunity, but the forwards were not fast enough to profit by it, and slow, even play followed. Butler at last secured, and six men carried the ball to the Glebe line, which Hallett crossed. Conlin kicked a good goal. Glebe livened up, and an open assault caused South Sydney trouble. Conlin knocked-on in endeavouring to catch the ball on his line, but a clearance was effected by reliable Neill. Ross was a weak link in the South Sydney three-quarter line, being too anxious and getting too close to his companions. A Glebe player was ordered off for throwing the ball at the referee in annoyance. It was a rare incident on a football field and was promptly and properly dealt with. Moir showed symptoms of tiring and played back in the road of hi three-Quarters until he got his wind. Glebe began to get the ball from the scrums but the South Sydney forwards and halves had too much pace, and smothered Davis and Harris before they could pass. A.Butler ran to the Glebe three-quarter line, and passed to Leveson to Conlin who scored a try. Davis converted. Shortly afterwards Butler beat the whole field, cutting and dodging through the forwards, swerving and dodging past the Glebe backs, and ending a brilliant run by scoring behind the posts. He took the kick, but the ball hit the cross-bar. A capital bit of play by Neill found Glebe too slow, and Anderson securing scored a try at his leisure. Conlin converted. The game ended in a win for South Sydney by 29 points to 2.

        0-2
        3-2
        8-2
40 min 11-2
       16-2
       21-2
       24-2

Anderson 3, A.Butler, Cann, Conlin, Hallett tries
Conlin 3, Davis goals

Crowd      300
Referee    B.Finegan

Final Line Up
                              T  G/A  FG

Flbk - Neill, William         -  -     -
Wing - Ross, Alexander        -  -     -
Cntr - Hallett, Howard        1  -     -
Cntr - Conlin, Arthur         1  3/5   - (c)
Wing - Anderson, Tommy        3  -     -
5/8  - Leveson, Jack          -  -     -
Half - Butler, Arthur         1  -/1   -
Lock - Cann, Bill             1  -     -
SRow - Davis, Jim             -  1/1   -
SRow - Rosewell, Johnny       -  -     -
Prop - Butler, Harry          -  -     -
Hook - Carroll, Pat           -  -     -
Prop - Coxon, Maxwell         -  -     -

                              7  4/7   -

Other FG Matches

18-16 NwSG Easts      b Newcastle
16-8  Brch Balmain    b Newtowm
 8-8  Went Wests      b Norths

               W D  L Diff PT
SOUTHS         5 -  -  +76 10
EASTS          4 -  1  +41  8
BALMAIN        3 -  2  +34  6
NEWTOWN        2 -  3  -19  4
Glebe          2 -  3  -55  4
Norths         1 1  3  -18  3
Wests          1 1  3  -33  3
Newcastle      1 -  4  -22  2
      

Judiciary News
No one was sent off.
Second Grade Round 5
v Glebe, RAS Showground, 2:00pm
L 0-21
During the first half South Sydney presured most of the time, but Glebe broke away on several occassions, and before half-time whistle sounded had crossed South's line twice. Splatt and Millington being the scorers, Splat converted his own try and Glebe led by 8 point to nil. In the second half Glebe were most of the time on South sydney side of half-way, and tries were scored by Pearce (2) and Wright; while Splatt converted two of them. Glebe won by 21 points to nil.

      0-5
HT    0-8

no tries
no goals

Final Line Up
                              T  G/A  FG
Flbk - Schroeder, C           -  -    -
3/4  - Birchmore, G           -  -    -
3/4  - Golden, Tom            -  -    -
3/4  - Carlaw, W              -  -    -
3/4  - Howarth, H             -  -    -
Half - Wolf, W                -  -    -
Half - Harden, F              -  -    -
Fwd  - Ruston, S              -  -    -
Fwd  - McCann, T              -  -    -
Fwd  - Coulter, A             -  -    -
Fwd  - Morgan, W              -  -    -
Fwd  - McCallum, W            -  -    -
Fwd  - Conlin, C              -  -    -

                              -  -    -

Other Second Grade Matches

 9-0  Brch Balmain    b Newtown
 8-0  Went Norths     b Wests
10-3  DBay Easts      b Sydney

               W D  L Diff PT
GLEBE          4 -  1  +70  8
SYDNEY         4 -  1  +41  8
EASTS          4 -  1  +21  8
BALMAIN        3 -  2  +11  6
Wests          2 -  3  -31  4
Norths         2 -  3  -42  4
Souths         1 -  4  -12  2
Newtown        - -  5  -62  -


Third Grade Round 5
v Glebe, Rosebery Park, 3:15pm


Other Third Grade Matches

18-2  Brc3 SS Federals b Drummoyne
 8-2  DBay Easts       b Sydney
Frft  Brc3 Rozelle     b Newtown
BYE        Balmain

               W D  L B Diff PT
SS FEDERALS    3 -  - 1 +104  8 **
ROZELLE        3 -  - 1  +30  8 **
SYDNEY         2 -  1 1  +28  6 **
DRUMMOYNE      2 -  1 1   -2  6 **
Balmain        1 -  2 1    -  4 **
Easts          2 -  3 -  -15  4
Souths         2 -  2 -  -49  4 **
Glebe          1 -  2 -  -90  2 **/**
Newtown        - -  5 -   -6  -


Weekend Jun 5
Third Grade - Round 1(Delayed Match)


Other Third Grade Matches

 7-3  RASG Rozelle     b SS Federals

               W D  L B Diff PT
ROZELLE        4 -  - 1  +34 10
SS FEDERALS    3 -  1 1 +100  8
SYDNEY         2 -  1 1  +28  6 **
DRUMMOYNE      2 -  1 1   -2  6 **
Balmain        1 -  2 1    -  4 **
Easts          2 -  3 -  -15  4
Souths         2 -  2 -  -49  4 **
Glebe          1 -  2 -  -90  2 **/**
Newtown        - -  5 -   -6  -


Weekend Jun 12
Third Grade - Round 3(Postponed Match)


Other Third Grade Matches

10-8  RASG Balmain     b Sydney

               W D  L B Diff PT
ROZELLE        4 -  - 1  +34 10
SS FEDERALS    3 -  1 1 +100  8
SYDNEY         2 -  2 1  +26  6
BALMAIN        2 -  2 1   +2  6
Drummoyne      2 -  1 1   -2  6 **
Easts          2 -  3 -  -15  4
Souths         2 -  2 -  -49  4 **
Glebe          1 -  2 -  -90  2 **/**
Newtown        - -  5 -   -6  -


---