1909 NSWRL Premiership - Round 6
South Sydney v Western Suburbs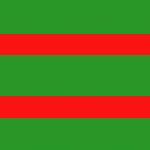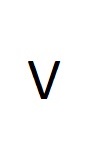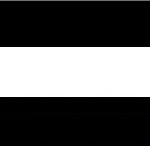 RAS Showground
Sat Jun 19, 3:15pm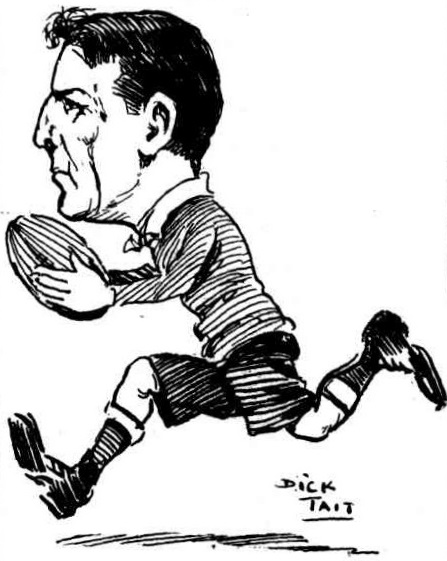 WIN 34-3
Played on the Agrlcultural Ground. Referee, Mr E.Hooper. South Sydney put every ounce into their early work, but were surprised by the capital response by the other side. Despite their good defence however, Anderson pierced the line, and scored a try which Conlin converted and the latter a few minutes later scored a try but failed at the goal. The Western Suburbs pack waa neither heavy enough nor clever enough for the South Sydney scrummagers and A.Butler secured the ball nine times out of ten from the scrums and gave his three-quarter line in motion. After a long spell of defensive work the Western men developed an attack mainly by open dribbling down the centre. A quick pick up and a pass to Fletcher ended the latter to score a try, but the kick at goal was a failure. South Sydney showed by far the better combination, and the only feature in which the Western Suburban men were their equal was in the open field work, where their pace told. Had they picked up the ball, more they might have done better, but they did not appear to relish a trial of the heavy tackling awaiting them. Some of the South Sydney runs were however, ended by capital tackling. At half-time South Sydney led by 21 points to 3. Phelan for West and Storie for South Sydney, had to leave the field in injured shortly before half-time. Resuming Wenban replaced Phelan at fullback and Cann went into the three-quarter line for South Sydney in the place of Storie. A passing rush by South Sydney was ended by a throw out of bounds Anderson having overrun his inside supporter. Repeatedly was the superiority of the South Sydney hooker Rosewell, demonstrated in the scrums, and Western Suburbs were fortunate in keeping South Sydney from scoring for a quarter of an hour. Wenban was well placed at fullback for West. At last South Sydney set to work in earnest and Anderson scored a try behind the posts. Conlin's converted. West played up capitally at this stage, but the clean passing and unselfish play of the leaders in the competition ocassionally left them standing. Hallett scored for South Sydney behind the posts and Conlin's kick hitting one of the posts, failed to add to the score. Towards the close of the game South Sydney were playing with their opponents. Rosewell ran hard for the line with the ball and passed to Carroll who scored a try, which Green converted. The game ended in a win for South Sydney by 34 points to 3 points.

        5-0
        8-0
        8-3
       11-3
       16-3
40 min 21-3
       26-3
       29-3
       34-3

Anderson 3, Conlin 2, A.Butler, Carroll, Hallett tries
Conlin 2, Green 2, Davis goals

Crowd      800
Referee    E.Hooper

Final Line Up
                              T  G/A  FG

Flbk - Neill, William         -  -     -
Wing - Anderson, Tommy        3  -     -
Cntr - Hallett, Howard        1  -/1   -
Cntr - Storie, Frank          -  -     -
Wing - Conlin, Arthur         2  2/4   - (c)
5/8  - Leveson, Jack          -  -     -
Half - Butler, Arthur         1  -     -
Lock - Carroll, Pat           1  -     -
SRow - Rosewell, Johnny       -  -     -
SRow - Butler, Harry          -  -     -
Prop - Green, Dick            -  2/2   -
Hook - Coxon, Maxwell         -  -     -
Prop - Davis, Jim             -  1/1   -

Res  - Cann, Bill             -  -     -
 
                              8  5/8   -

Other FG Matches

24-15 Brch Balmain    b Norths
28-5  RASG Easts      b Newtown
26-8  Went Newcastle  b Glebe

               W D  L Diff PT
SOUTHS         6 -  - +107 12
EASTS          5 -  1  +64 10
BALMAIN        4 -  2  +43  8
NEWCASTLE      2 -  4   -4  4
Newtown        2 -  4  -42  4
Glebe          2 -  4  -73  4
Norths         1 1  4  -27  3
Wests          1 1  4  -64  3
      

Judiciary News
No one was sent off.
Second Grade Round 6
v Western Suburbs, RAS Showground, 2:00pm
WIN on Forfeit


no tries
no goals

Other Second Grade Matches

 8-0  Brch Balmain    b Norths
34-2  Brc3 Easts      b Newtown
16-2  Went Glebe      b Sydney

               W D  L Diff PT
GLEBE          5 -  1  +84 10
EASTS          5 -  1  +53 10
SYDNEY         4 -  2  +27  8
BALMAIN        4 -  2  +19  8
Souths         2 -  4  -12  4
Wests          2 -  4  -31  4
Norths         2 -  4  -50  4
Newtown        - -  6  -94  -


Third Grade Round 6
BYE


Other Third Grade Matches

      Ashf Balmain     v Newtown
      Ashf Sydney      v Glebe
22-0  Moor SS Federals b Easts
 5-2  Brch Drummoyne   b Rozelle

               W D  L B Diff PT
SS FEDERALS    4 -  1 1 +122 10
ROZELLE        4 -  1 1  +31 10
DRUMMOYNE      3 -  1 1   +1  8 **
SYDNEY         2 -  2 1  +26  6 **
Balmain        2 -  2 1   +2  6 **
Souths         2 -  2 1  -49  6 **
Easts          2 -  4 -  -37  4
Glebe          1 -  2 -  -90  2 **/**/**
Newtown        - -  5 -   -6  - **


---