1909 NSWRL Premiership - Round 7
South Sydney v North Sydney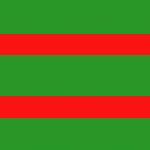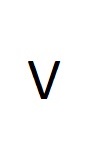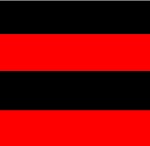 RAS Showground
Sat Jun 26, 3:15pm
WIN 37-5
These teams played on the Agricultural Ground in the pressence of a couple of hundred spectators. Mr E.Hooper was referee.
Arthur Butler is a late inclusion after missing the Thursday June 24 evening train the Brisbane for the Maori match.
Heavy rain was falling when South Sydney kicked off. It was speedily evident that South Sydney were the better tacticians. They adapted their play to the turf conditions, and keeping their feet and their heads well, soon bad the oppositon in difficulties. After pressing for a few minutes they scored, Cann taking a piss from Butler, and registering a try, which Green converted. More attacking by South Sydney, in which the ball was surprisingly well handled by the backs, imperilled the North Sydney line, but Dean effected a really clever interception and transferred the ball to safer quarters. It was noticeable that the South Sydney backs caught the ball low without allowing it to strike their bodies. The only relief to the monotony of attack by South Sydney was a smart bit of play by Whitfield and Maher, the latter nearly reaching the scoring line. H.Butler and Hallett scored tries for South Sydney, and Green converted one. Ross went off and Fry took his place in the South Sydney ranks. An open attack by South Sydney ended in a try by Coxon. South Sydney were superior in the scrums and in the loose, and their passing was wonderful with the greasy ball. The half ended in favour of South Sydney by 16 points to nil.
In the second half the South Sydney back divides exhibited some foot naming, and North Sydney had to defend. From, a rough-up near the Northern line, Roswell secured, and being tackled low fell over his tackier across the line, and scored a try. Green converted. Rosewell was playing a dashing game amongst the forwards, and he was soon seen streaking down the centre with the ball. Coxon took his pass, and finished the effort with a try. North Sydney, had a few willing forwards, Sandow, Boland, King and Kendall being the best, and had they been adequately supported the score by the opposition would not have mounted so rapidly. Some of the North Sydney rushes were good, but the defence by Neill was always reliable. Even play for a spell was broken by a try by Hallet for South Sydney, Butler drawing the tacklers before sending his club mate a pass. Whitfield was injured and left the field. North Sydney rallied and took the ball to the South Sydney line, but it was soon back in North Sydney quarters. At last North Sydney scored, a try being, awarded King for illegal interference by A.Butler. No goal followed, but shortly afterwards McFarlane scored a goal from a free in front of South Sydney goal. Cann responded with a good rum, and try for South Sydney. Davis also ran and feinted to pass but retaining possession scored a try, which he converted. making the final scores, 37 points to 5 in favour of South Sydney.

        5-0
        8-0
       13-0
40 min 16-0
       21-0
       24-0
       29-0
       29-5
       32-5
       37-5

Cann 2, Coxon 2, Hallett 2, H.Butler, Davis, Rosewell tries
Green 3, Davis 2 goals

Crowd      200
Referee    E.Hooper

Final Line Up
                              T  G/A  FG

Flbk - Neill, William         -  -     -
Wing - Hallett, Howard        2  -     -
Cntr - Davis, Jim             1  2/3   -
Cntr - Cann, Bill             2  -     -
Wing - Ross, Alexander        -  -     -
5/8  - Leveson, Jack          -  -     -
Half - Butler, Arthur         -  -     -
Lock - Golden, Tom            -  -     -
SRow - Carroll, Pat           -  -     -
SRow - Coxon, Maxwell         2  -     -
Prop - Rosewell, Johnny       1  -     -
Hook - Butler, Harry          1  -     -
Prop - Green, Dick            -  3/6   - (c)

Res  + Fry, William           -  -     -

                              9  5/9   -

Other FG Matches

11-3  Brch Balmain    b Easts
 6-3  Went Glebe      b Newtown
34-0  NwSG Newcastle  b Wests

               W D  L Diff PT
SOUTHS         7 -  - +139 14
EASTS          5 -  2  +52 10
BALMAIN        5 -  2  +51 10
NEWCASTLE      3 -  4  +30  6
Glebe          3 -  4  -70  6
Newtown        2 -  5  -45  4
Norths         1 1  5  -59  3
Wests          1 1  5  -98  3
      

Judiciary News
No one was sent off.
Second Grade Round 7
v North Sydney, RAS Showground, 2:00pm
LOSS 5-6
W.Fry played in this earlier game. Two players were ordered off in the second grade early match. Fisticuffs are not required in football.


Fry try
Fry goal

Other Second Grade Matches

 9-2  Brch Easts      b Balmain
21-0  Went Glebe      b Newtown
Frft       Sydney     b Wests

               W D  L Diff PT
GLEBE          6 -  1 +105 12
EASTS          6 -  1  +60 12
SYDNEY         5 -  2  +27 10
BALMAIN        4 -  3  +12  8
Norths         3 -  4  -49  6
Souths         2 -  5  -11  4
Wests          2 -  5  -31  4
Newtown        - -  7 -115  -


Third Grade Round 7
v Eastern Suburbs, Moore Park, 3:15pm
Postponed
This match was to have been played on Moore Park but owing to the ground being in a bad condition no play took place.


 tries
 goals

Other Third Grade Matches

11-0  Brc3 SS Federals b Balmain
13-5  Rosb Rozelle     b Glebe
16-13 Brc3 Sydney      b Drummoyne
BYE        Newtown 

               W D  L B Diff PT
SS FEDERALS    5 -  1 1 +133 12
ROZELLE        5 -  1 1  +43 12
SYDNEY         3 -  2 1  +29  8 **
DRUMMOYNE      3 -  2 1   -2  8 **
Balmain        2 -  3 1   -9  6 **
Souths         2 -  2 1  -49  6 **/**
Easts          2 -  4 -  -37  4 **
Newtown        - -  5 1   -6  2 **
Glebe          1 -  3 - -102  2 **/**/**


---