Reserve Grade - Round 18
v North Sydney, 1:45pm
WIN 17-9

HT    7-0

Christensen 2, Burns tries
Stokes 4 goals

Final Line Up
                                   T  G/A  FG

Flbk - 45 - Ingram, R              -  -     -
Wing - 36 - Christensen, G         2  -     -
Cntr - 35 - Meaney, G              -  -     -
Cntr -  4 - Woods, D Jnr           -  -     -
Wing - 50 - Burns, J               1  -     -
5/8  -  6 - Falla, M               -  -     -
Half - 24 - Stokes, W Jnr          -  4     -
Lock - 26 - Heiler, T              -  -     -
SRow - 47 - Gibson, C              -  -     - (c) 
SRow - 18 - Wilmott, J             -  -     -
Prop - 42 - Small, R               -  -     -
Hook - 48 - Margan, D              -  -     -
Prop - 17 - Coyne, J Jnr           -  -     -

                                   3  4     -

Other Reserve Grade Matches

 3-0  Belm Canterbury b Parramatta
16-5  Brok Newtown    b Manly
12-8  SCG  Wests      b St George
 7-3  SSG  Balmain    b Easts

               W D  L   F   A Diff PT
WESTS         15 1  2 162  89  +73 31
ST GEORGE     14 1  3 234 113 +121 29
CANTERBURY     9 2  7 100  93   +7 20
PARRAMATTA     9 -  9 149 112  +37 18
--
Balmain        7 3  8 142 138   +4 17
Souths         7 3  8 135 156  -21 17
Norths         7 1 10 149 199  -50 15
Newtown        6 2 10 121 179  -58 14
Manly          5 2 11 142 164  -22 12
Easts          3 1 14  83 191 -108  7


Third Grade - Round 18
v North Sydney, 12:30pm
WIN 32-16

HT    21-0

A.Heiler 4, W.Thompson 2, Wright, R.Robinson tries
Perrin 4 goals 

Final Line Up
                                   T  G/A  FG

Flbk - 57 - Wright, M              1  -     -
Wing - 55 - Heiler, A              4  -     -
Cntr - 59 - Thompson, W            2  -     -
Cntr - 34 - Robinson, R            1  -     -
Wing - 70 - Perrin, D              -  4     -
5/8  - 25 - Thompson, H            -  -     - 
Half - 51 - Lewis, W               -  -     - (c)
Lock - 63 - Lockett, W             -  -     -
SRow - 67 - Penkelis, A            -  -     -
SRow - 53 - Coleman, J             -  -     -
Prop - 30 - Jackson, F             -  -     -
Hook - 66 - Hynes, J               -  -     -
Prop - 41 - Murphy, R              -  -     -

                                   8  4     -

Other Third Grade Matches

10-7  Belm Parramatta b Canterbury
10-2  Brok Manly      b Newtown
16-14 SCG  Wests      b St George
16-5  SSG  Balmain    b Easts

               W D  L   F   A Diff PT
ST GEORGE     14 1  3 281  94 +187 29
PARRAMATTA    11 2  5 169 120  +49 24
MANLY         11 2  5 143 116  +27 24
SOUTHS        10 -  8 158 138  +20 20
--
Canterbury     9 1  8 133  98  +35 19
Balmain        9 -  9 149 156   -7 18
Wests          7 1 10 145 169  -24 15
Newtown        7 - 11 120 153  -33 14
Norths         5 1 12 143 230  -87 11
Easts          2 2 14 107 227 -120  6

Club Championship

               FG  RG  3G  PT
ST GEORGE     108  87  58 253
--
Wests         100  93  30 223
Parramatta     80  54  48 182
Newtown       104  42  28 174
Canterbury     64  60  38 162
Manly          60  36  48 144
Balmain        48  51  36 135
Souths         40  51  40 131
Easts          76  21  12 109
Norths         40  45  22 107


U18 - Combined C Grade - Tour Match
v Western Australia, Redfern Oval, Sun Aug 19 3:00pm
WIN 25-0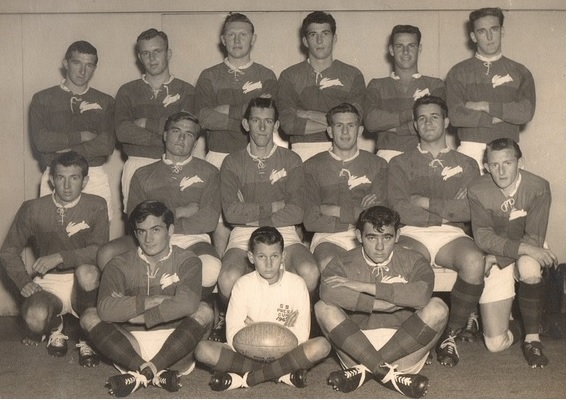 Back Row: R.Giles, J.Grant, A.Brannigan, T.Sommerville, R.Patterson, K.Vessey

Middle Row: A.Smith, W.Tong, J.Newman, R.Saville, J.Lawler, G.Hughes

Front Row: D.Paulson, A.Jenkins(ballboy), K.Canty


 tries
 goals


Ref - SMH
Weekend - Aug 25
First Grade - Semi-Finals


30-2  SCG  (1v2) St George  b Newtown     (Sep 1)
 6-0  SCG  (3v4) Wests      b Parramatta


Reserve Grade - Semi-Finals


12-5  SCG  (2v1) St George  b Wests       (Sep 1)
 5-2  SCG  (4v3) Parramatta b Canterbury


Third Grade - Semi-Finals
(4v3) v Manly-Warringah, Sydney Cricket Ground, Sat Aug 25 12:00pm
WIN 11-6

HT    9-2

Hynes try
Perrin 4 from 8 goals

Scrums 13-16

Final Line Up
                                   T  G/A  FG

Flbk - 57 - Wright, Merv           -  -     -
Wing - 55 - Heiler, Alan           -  -     -
Cntr - 59 - Thompson, Warren       -  -     -
Cntr - 34 - Robinson, Reg          -  -     -
Wing - 68 - Perrin, Dave           -  4/8  -
5/8  - 25 - Thompson, Harold       -  -     - 
Half - 51 - Lewis, Bill            -  -     - (c)
Lock - 63 - Lockett, Bill          -  -     -
SRow - 53 - Coleman, John          -  -     -
SRow - 67 - Penkelis, Alec         -  -     -
Prop - 28 - Montgomery, Greg       -  -     -
Hook - 66 - Hynes, John            1  -     -
Prop - 30 - Jackson, Fred          -  -     -   

                                   1  4/8   -

Other Third Grade Matches

11-3  SCG  (2v1) Parramatta b St George   (Sep 1)


Weekend - Sep 8
First Grade - Final

BYE        (1)   St George
25-13 SCG  (2v3) Wests     b Newtown


Reserve Grade - Final


BYE        (1)   St George
 8-4  SCG  (2v3) Wests      b Parramatta


Third Grade - Final
(3v2) v St George, Sydney Cricket Ground, Sat Sep 8 12:00pm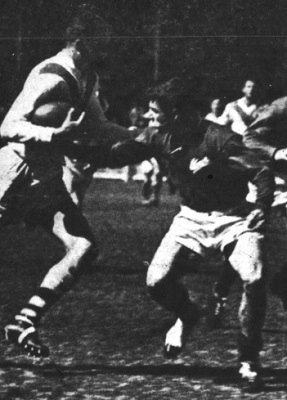 WIN 6-2

HT    3-2

R.Robinson, A.Heiler tries
Perrin 0 from 5 goals

Final Line Up
                                   T  G/A  FG

Flbk - 57 - Wright, Merv           -  -     -
Wing - 55 - Heiler, Alan           1  -     -
Cntr - 59 - Thompson, Warren       -  -     -
Cntr - 34 - Robinson, Reg          1  -     -
Wing - 68 - Perrin, Dave           -  -/5  -
5/8  - 25 - Thompson, Harold       -  -     - 
Half - 51 - Lewis, Bill            -  -     - (c)
Lock - 63 - Lockett, Bill          -  -     -
SRow - 53 - Coleman, John          -  -     -
SRow - 67 - Penkelis, Alec         -  -     -
Prop - 28 - Montgomery, Greg       -  -     -
Hook - 66 - Hynes, John            -  -     -
Prop - 30 - Jackson, Fred          -  -     -

                                   2  -/5   -

Other Third Grade Matches

BYE         (1)   Parramatta


Weekend - Sep 15
First Grade - Grand Final

 9-6  SCG  (1v2) St George  b Wests


Reserve Grade - Grand-Final


19-0  SCG  (1v2) St George  b Wests


Third Grade - Grand Final
(2v1) v Parramatta, Sydney Cricket Ground, 12:00pm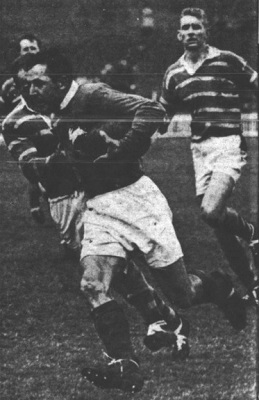 WIN 11-0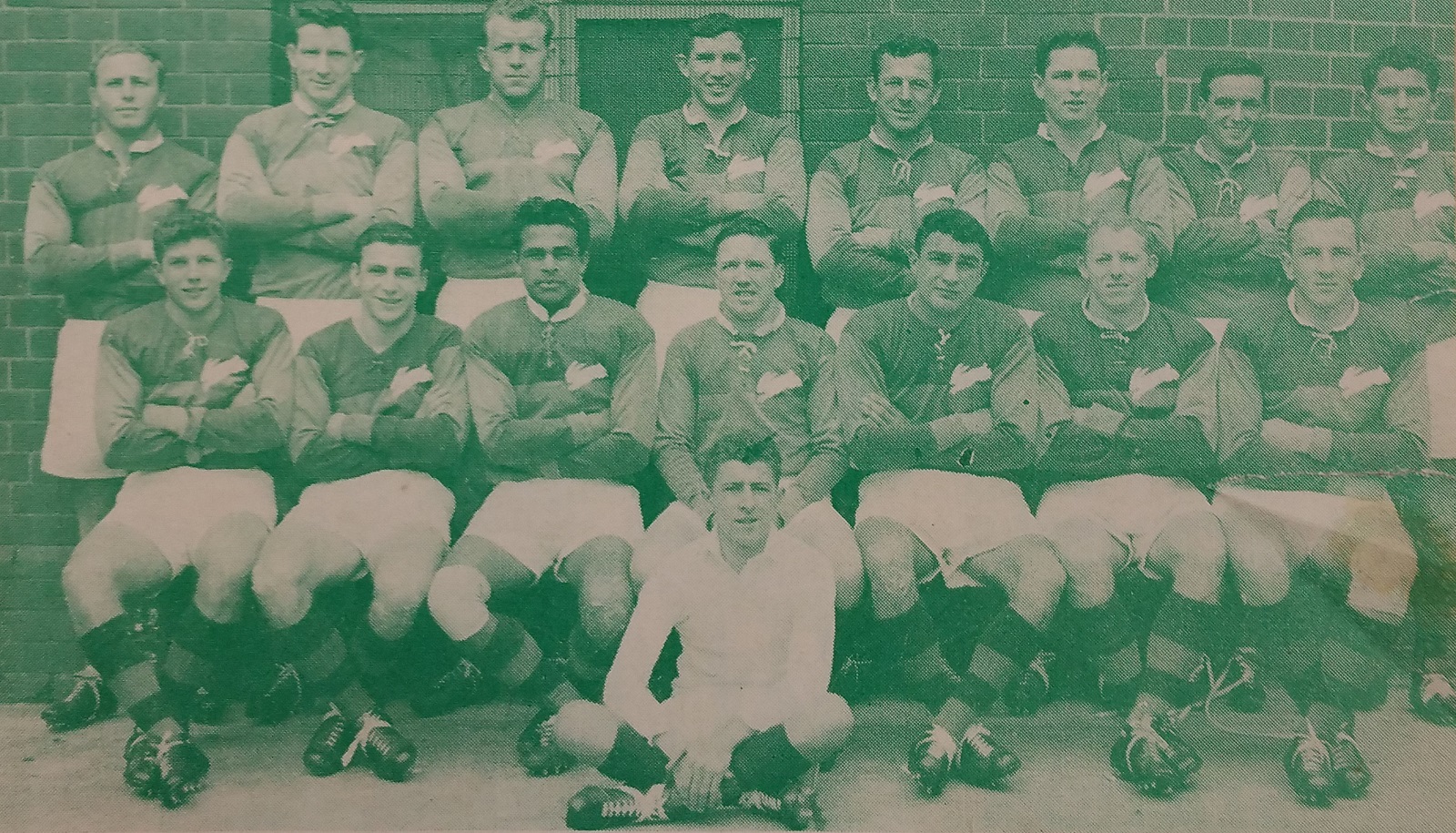 Back Row: Bill Lockett, John Coleman, Greg Montgomery, Fred Jackson, Jack Hynes, Ted Payne, Ron Ingram, Reg Robinson

Front row: Warren Thompson, Allan Heiler, Merv Wright, Bill Lewis, Alex Penkelis, Rick Small, Dave Perrin

Ball boy: Duggan

A sensation occurred in the referee ranks this week. Col Pearce who was selected to referee this match declined as a protest against appointments inconsitency. The match was then offered to F.Erickson who also declined in support before L.Bruyeres accepted the appointment.

HT    3-0

Perrin 2, H.Thompson tries
Perrin 1 from 7, Lewis 0 from 1 goals

Referee   L.Bruyeres

Final Line Up
                                   T  G/A  FG

Flbk - 57 - Wright, Merv           -  -     -
Wing - 55 - Heiler, Alan           -  -     -
Cntr - 59 - Thompson, Warren       -  -     -
Cntr - 34 - Robinson, Reg          -  -     -
Wing - 68 - Perrin, Dave           2  1/7  -
5/8  - 25 - Thompson, Harold       1  -     - 
Half - 51 - Lewis, Bill            -  -/1   - (c)
Lock - 63 - Lockett, Bill          -  -     -
SRow - 53 - Coleman, John          -  -     -
SRow - 67 - Penkelis, Alec         -  -     -
Prop - 28 - Montgomery, Greg       -  -     -
Hook - 66 - Hynes, John            -  -     -
Prop - 30 - Jackson, Fred          -  -     -

                                   3  1/8   -


---
© 2020 SSR Almanac / HOME / RETURN