1974 Midweek Amco Cup - Round 2
South Sydney v Newtown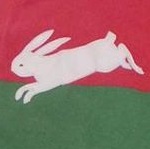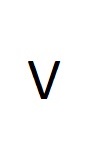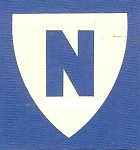 Leichhardt Oval
Wed May 15, 7:30pm
WIN 18-14
The big names weremissing at Leichhardt Oval last night but not the traditional fighting heart of Souths. A patched up team of unknowns played themselves to a standstill in bundling Newtown, the equal premiership leadersout of the Amco Cup 18-14. Newtown had lost only 3 games in all grades in the competition proper. They were supposed to have the greater depth to plug gaps caused by injury and representative commitments. But it was Souths youthful fill-ins, led by one old stager that took the honors. With players like Stevens, McCarthy, Sait, Piggins and Grant missing Souths looked threadvare. But fullback Eric Simms, the fourth skipper used by Souths this season, was there to hold the side together as they struggled without the ball. Simms safe, cool catching and kicking under pressure rescued Souths time and again. Backing him to the hilt was lightweight prop Herb Timms, without doubt the best player on the ground. Timms was like big 'Mae' as he steamed through the Jets forwards. Replacement second-rower Greg Longhurst and half-back Peter Brown also gave grand support. Newtown prop Tom Melville opened the scoring in the 10th minute when he raced through a huge gap. Ken Wilson converting 5-0. Souths grafted away and Brown scored from a Simms kick for 5-all after 22 minutes, after the fullback had landed a penalty. Centre Jeff Withers and Longhurst crossed for a 13-7 halftime lead to Souths. Withers was in again four minutes into the third quarter, 16-7. Newtown winning the scrums 19-8, hammered away and finally prop Col Casey scored, Wilson making it 16-12 with an easy kick. Moments later Wilson was again on target to make it 16-14. But Simms chimed in with a great angled penalty six minutes from the end.

10 min  0-5
        2-5
22 min  5-5
40 min 13-7
44 min 16-7
       16-12
60 min 16-14
74 min 18-14

Withers 2, Brown, Longhurst tries
Simms 3 from 7 goals

Crowd      1,684
Referee    K.Holman

Penalities  9-9
Scrums      8-19

Final Line Up
                             T  G/A  FG
Flbk - Simms, Eric           -  3/7   - (c)
Wing - Birrell, Ross         -  -     -
Cntr - Van Gulik, Peter      -  -     -
Cntr - Withers, Jeff         2  -     -
Wing - Williams, Jeff        -  -     -
5/8  - Wood, Barry           -  -     -
Half - Brown, Peter          1  -     -
Lock - Urquhart, Rod         -  -     -
SRow - Reed, Peter           -  -     -
SRow - Longhurst, Greg       1  -     -
Prop - Timms, Herb           -  -     -
Hook - Magnus, Steve         -  -     -
Prop - Jones, Brad           -  -     -


                             4  3/7   -

Other Amco Cup Matches - Round 2

34-10 Leic Manly      b Parramatta
13-7  Leic Wstrn Div  b Auckland
22-19 Seif Canterbury b Illawarra
32-21 Seif Easts      b Monaro
15-14 Leic Sthrn Div  b Cronulla
19-14 Leic Nthrn Div  b Norths
14-3  Leic Penrith    b St George
      

Judiciary News
No one was charged out of the match.
---