2016 - The Cyber View from the Hill
1st June 2016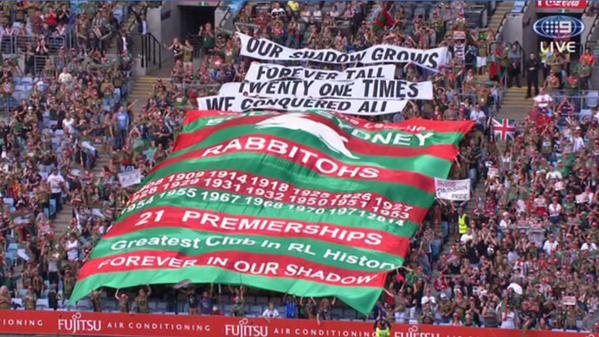 A well earned rest
Its now off to Perth after a well deserved mid season rest across the 3 grades. Our injury toll is growing and the week off will allow a few players to nurse some back to health. Now for a huge 4 point game over in Perth against the Titans who are having a resouregency after the aid from the NRL. Still 8 more wins out of 13 games to a long way to go to qualify for the finals.
Reynolds First NSW half since 1971
Adam has become the latestest in a long line of players to represent NSW at halfback. But you have to go back to before the SOO era to find the last Souths player to play halfback for NSW. Which was Bob Grant way back in 1971.
George Burgess surgery
George Burgess are finally surcome to the surgens knife again, having minor stomach surgery about will be out of action for 2 months. And with injuies to Musgrove and Tyrrell, this is really putting pressure on our backup props. Its good to see Brown stepping up to fill the void.
Younger Hiroti and Hunt debut
Last week we saw two more U18 players given a go at U20s. This time it was prolific point scorer Mawene Hiroti and little dynamo Pheonix Hunt.
Future contract shambles
As we head in the Jun 30 tranfer window deadline, we are seeing a shambles in the contracts signed by players for the 2017 season last year on November 1. Players are seeking releases from their existing 2016 commitments in droves. This is causing disruption to the 2016 season where the current club is being disadvantaged either by a player leaving who can't be replaced or poor offield player behaviours which is effecting team performances. We really need to return to a shorter window for signing contracts for the following season 12 months is way too long, players shouldn't be signing for next season(ie Nov 1) before Aug 1.