2016 South Sydney Rabbitoh SOO III Selections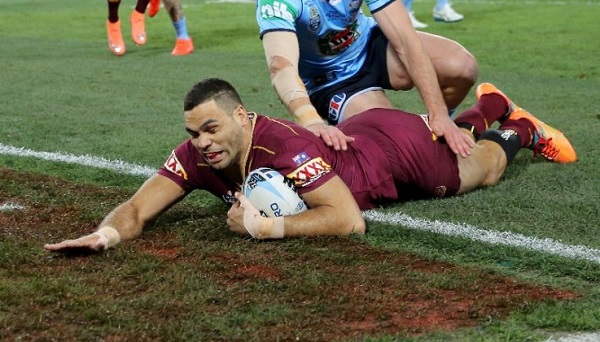 Reynolds NSW SOO III Selection
4th Jul 2016
Adam Reynolds has been selected by the NSW Blues for his third appearance in the 2016 Origin Series today (Monday). Reynolds will line up alongside a new look Blues squad.
6th Jul 2016
NSW Blues halfback Adam Reynolds has been ruled out of Origin III with a shoulder injury. "It's always hard missing out on those games; Origin games are special," Reynolds said. "It was the highlight of my career. To sit out and not be able to take part is incredibly disappointing. "I want to come back and join the side next year. I love being part of the camp and I have learnt a lot while I have been here. "I am only going to grow from here and I look forward to getting another shot."
Inglis Queensland SOO III Selection
4th Jul 2016
Rabbitohs skipper, Greg Inglis has been selected in the QLD Maroons squad to face the NSW Blues at ANZ Stadium on July 13. It will mark his 30th appearance for Queensland.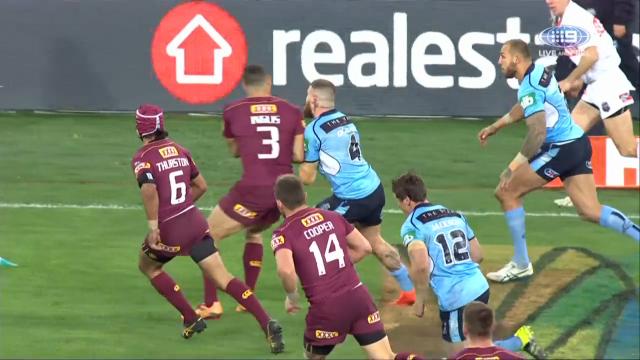 13th Jul 2016
Rabbitohs captain Greg Inglis has been charged with a grade two shoulder charge following tonight's third State of Origin game. A grade two shoulder charge has a base penalty of 350 points. Inglis has 20% loading due to a prior non-similar offence in the last two years. A total charge of 420 points. Inglis has taken the early guilty plea. resulting in a 315 point charge, meaning he will miss the next three Rabbitohs matches and have 15 carry over points.
Cottrell U20 NSW SOO Selection
7th Jul 2016
Rabbitohs junior Tevita Cottrell has been selected on the interchange bench for the NSW under 20s side who will take on the Queensland under 20s as a curtain raiser to Origin III next Wednesday night at ANZ Stadium. Comfortable in the centres or back row, Cottrell's hard running and solid defence will be a valuable asset to the NSW team. Congratulations to Tevita on his selection.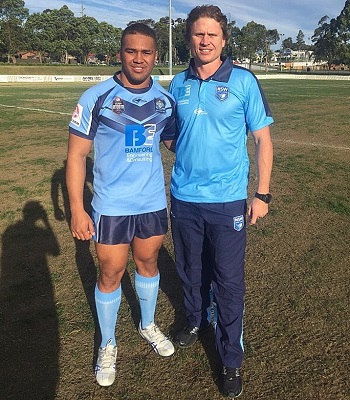 Gardiner NSW U20 SOO Assistant Coach
7th Jul 2016
Bears coach Ben Gardiner has been appointed NSW U20's assistant Coach
Wrigley QLD U20 SOO Coach
5th Mar 2016
Rabbitohs Assistant Coach Kurt Wrigley has been appointed as coach of the Queensland under 20s side for the second consecutive season, the QRL announced today. Wrigley was appointed to the coaching position in 2015, and will be working hard to turn around the result in last year's clash with the NSW under 20s side in the Under 20s State of Origin clash played mid-season.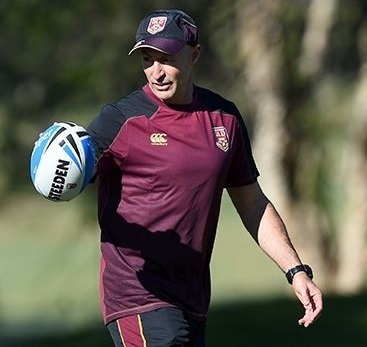 Graham and Hiroti Australian Schoolboys
15th Jul 2016
The South Sydney Rabbitohs will have two representatives in the 2016 Australian Schoolboys side with under 20s players Mawene Hiroti and Campbell Graham earning selection following the Australian Secondary Schools Championships which were played in Wynnum this week. The Rabbitohs players have both been picked on the wing in the Australian Schoolboys team to be coached by Brian Battese. The Australian Schoolboys will play two Test matches against the England Academy team, the first at Dolphin Oval in Redcliffe on Sunday 31 July at 2pm, and the second at Southern Cross Group Stadium on Saturday 6 August at 1:15pm. Graham and Hiroti faced off in the Championship Final of the Australian Secondary Schools Championships today (Friday), with Graham's NSWCCC team defeating Hiroti's NSWCHS side 26 points to 24. Both players scored a try in the Championship Final, with Hiroti also kicking four goals. Graham scored four tries throughout the tournament for a tally of 16 points, with Hiroti scoring three tries and kicking four goals for a personal haul of 20 points. Congratulations to both Mawene and Campbell on their selections.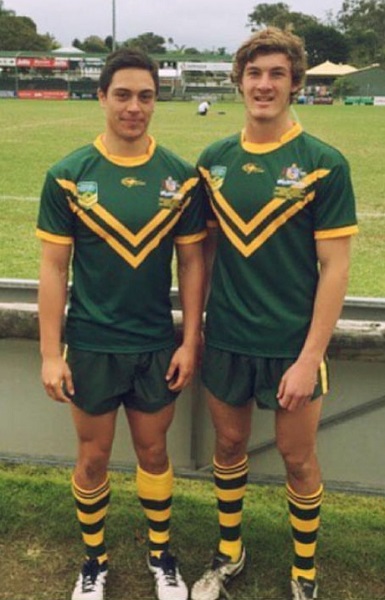 ---