2016 NRL Premiership - Round 23 Teams
South Sydney v Warriors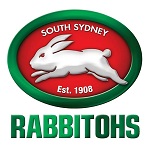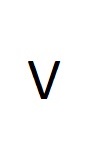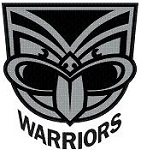 The South Sydney Rabbitohs are pleased to announce their NRL team for round 22 of the 2016 NRL Premiership against the Warriors at Mt Smart Stadium this Saturday 12 August, with the NRL fixture scheduled to kick off at 7:30pm(NZT). Goodwin, Keary, Oldfield, Whitelaw, Langi, Greinke, Rudolf, Coleman and Goolagong were unavailable due to injury.
The Rabbitohs' team is:

 1. Inglis, Greg (c)  
 2. Johnston, Alex 
 3. Hunt, Hymel
 4. Gray, Aaron 
 5. Burgess, Joe
 6. Walker, Cody   
 7. Reynolds, Adam
 8. Burgess, Tom  
 9. Cook, Damien 
10. Musgrove, Zane   
11. Sutton, John  
12. Turner, Kyle   
13. Burgess, Sam

14. Clark, Jason 
15. Gosiewski, Jack  
16. Crichton, Angus
17. Burgess, George

Coach – Michael Maguire


The North Sydney Bears will play Illawarra Cutters in the NSW Intrust Super Premiership this weekend on Sunday Aug 14 3:00pm at North Sydney Oval.


1.  Robinson, Latrell  
2.  Neilsen, Dane
3.  Talakai, Sifa
4.  Murphy, Ed (c)
5.  Schaumkel, Latrell 
6.  Moceidreke, Sitiveni 
7.  Levido, Eli 
8.  Houghton, Logan  
9.  Dietz, Brad (c)
10. Mauala, Fred Jnr 
11. Tasi, Tautalatasi     
12. Siolo, Patrice
13. Williams, Clayton 

14. Murray, Cameron 
15. Miski, Abbas
16. Hunt, Jamel  
17. Roger, Piki

Coach: Ben Gardiner 


The South Sydney Rabbitohs U20 Holden Cup side will play the Warriors team starting at 5:15pm(NZT). The South Sydney Rabbitohs Holden Cup team is


1.  O'Donnell, Chad 
2.  Perrin, Tom  
3.  Hiroti, Mawene 
4.  Graham, Campbell 
5.  Shiach-Wise, Bailey   
6.  Cordtz, Beau
7.  Leddy, Harry
8.  Gray, Brock  
9.  Sands, Maia 
10. Laloua Tui, Francis   
11. Butler (Alatipi), Tariquinn  
12. Cottrell, Tevita
13. McCudden, Jacob  

14. Hunt, Pheonix
15. Kolomatangi, Keaon
16. Manowski, Blake 
17. Saunders, Josh 
18. Hiroti, Haimona 
 
Coach - David Penna


---