2017 - The Cyber View from the Hill
1st February 2017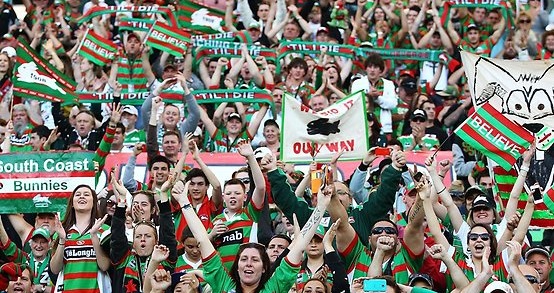 New Years starts quietly
After all of the dramas from last year, it was good to have a quiet off season. Only Dane Neilsen turned up at training after new yers a bit under the weather and was promptly sent back to the Bears.
Off Season Coaching shakeup
We have had one of the biggest shakeups in recet years off the field in recent years in the coach department. While head coachs Maguire and reserves coach Gardiner have remained, every other role has had a turnover.
Farah, Goolagong, Tracey offseason injuries
Off season injuries are becoming a modern norm. Farah tore a bicep, while Goolagong and new recruit Conner Tracey suffered season ending injuries already.
Easts Juniors Gone
At Juniors level there has been a big fall out between Souths and Easts over player poaching. As a result the 3 year arrangement for Easts to play in the Souths juniors looks like it has come to a end.
NSWRL Junior Shakeup
Hot on the heals of the U20s announcemnet that it will revert back to a NSWRL run competition we see a proposal to merge Junior league merger proposed for the U13 to U20 age groups into Southern(Souths, St George, Cronulla), Northern(Norths, Manly, Balmain, Easts) and Western(Wests, Canterbury) Conferences. The drop in juniors numbers east of Homebush is a alarming tred for the league. And Souths now only have 5 clubs at U16's level.