2017 - The Cyber View from the Hill
8th February 2017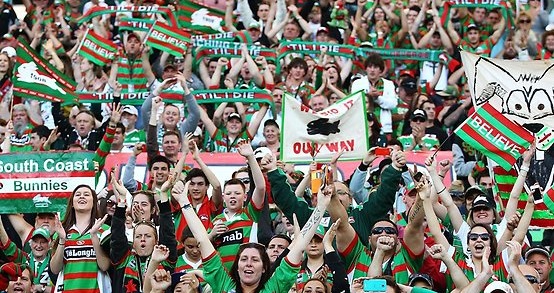 9s Wimper
We the year is underway but our 9s campaign didn't last long being bundled out in the first day after two early loses. With the late withdrawal of Reynolds the team lost its captain and struggled with its direction. Souths focused on playing their 13 man structure which didn't quite work in the 9s format.
Goodwin, Tyrrell, Clark honored
With Reynolds pulling out Brson Goodwin and Dave Trrell were rewarded with the capaincy during the 9s. And Jason Clark this weekend gets his chance to lead the team out for the trial this weekend.
Aaron Gray and Gosiewski injuries
Another week and two more longer term injuries. Gray looks to be out for 16 weeks after injrying himself in the 9s. While Jack Gosiewsku has had a season ending training injury.
Rabbitohs Girls debut
A new competition has been launched for U18 girls the Tasha Gale Cup to be played with the juniors. And South Sydney Rabbitohs are there for this historic event, playing their first match this weekend against Illawarra.
$2.7 million loss
The annual report is out and it reports a $2.7 million dollar loss. The biggest in the club's history. This is on the back of increases in the salary cap expenditure, staff turnover payouts and merchandise sales dropping back to pre premiership levels. while it is good to invest in Football, we need to be careful not to eat into our cash reserve.