2017 - The Cyber View from the Hill
15th February 2017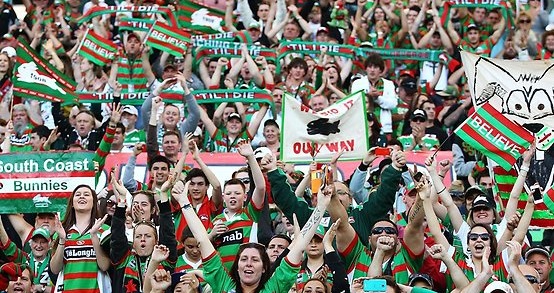 Heatwave
What was going to be a fun day out at Campbelltown turned into a furnace in heatwave conditions. The mercury rose to 49 degrees celcius during the day. That was after a similar tempretaures the day before. Only after the sun went down were matches even considered to be played.
Farah debut
Robbie Farah was a late inclusion and had a very good debut for his 40 minute stint. His distribution ability was very evident as he gave the team a lot of go forward.
Talakai and Burns fight it out
While injury is a disappointment for the player injured, it opens the door for someone to step up. Talakai and Burns are the early favourites after good performances in the trial. The both get their opportunity to stake a further claim this weekend.
Hiroti held back
The NRL very late in the day ruled that Mawene Hiroti was too young to play in the NRL trial, being still under the age of 18.
ARLC $2.6 million loss
Hot on the heals of our FC have a loss, head office also had ran a loss in 2017. While things like having a dead rubber in SOO III impacts the bottom line, propping up Gold Coast and Newcastle clubs is a bigger cost burdon. You have to question why the NRL keeps propping up clubs when we have 4 expansion clubs waiting and ready to begin.