2017 - The Cyber View from the Hill
19th April 2017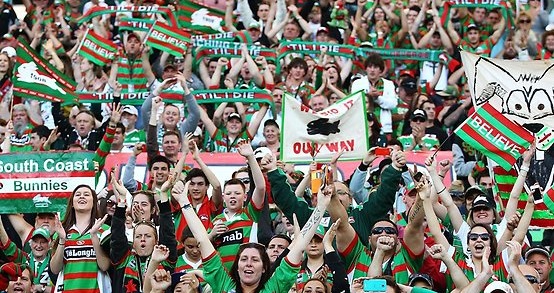 Second Half Wows
We are struggling to put in a 80 min performance in 2017. While we had a good first half, we lost the second half. Our defense this year is failing to stop opposition teams and we have now allowed in a average of 22 points a game, no good enough if we are going to make the 8. Still 10 more wins required from 17 matches the equation just got harder.
Turner Prop Experiment
One success over the last few weeks has been the experiment of playing Turner at prop. This has been a success and this could be his long term position as well as solving our prop delima in 2017.
U20s too many close losses
It was our 4th loss by 6 or less this season while leaves just languishing in second last. Injuries are now starting to mount up in the grade making their job even tougher.
U16 and Girls Bow Out
Our U16 boys bowed out in the preliminary semi-finals after a poor start, they were able to fight their way into the Top 8. Congratulations to Kambos as the top try scorer and Mammouzelos as the top point scorer. The Girls made the finals in a strng 8 out of 9 team semi-final series. But bowed out in the first week as well. Allchin was our top try and point scorer.
Bitch Slap Banned
Good to see the NRL step in a stop the bitch slap and treat it like a striking sin bin. It immediately stopped these offences that had been getting out of hand in our game as plaers couldn't relaiate with a punch as they want to.
Round 7 - Stat Attack
Statistically we struggled in the back end of each half. Completion rates were dropped to a poor level of 70% from 84% last week. Errors were improved at 8 from 9 last week. We gave away 12 penalities up from 4 last week. Souths Effective 1st tackle dropped into a poor level of 38.6m from 29.0m last week. Our missed tackles dropped and still a poor level of 32 missed tackles from 30 last week. Opposition offloads dropped to 11 from 9 last week.
Looking at our left side defence - Goodwin-Jennings-Walker-Sutton (0-3-0-2) was steady at 5 again this week. On the right side Burns-Talakai-Reynolds-Crichton (0-3-1-2) was improved to 6 from 7 missed tackles last week. Ruck defence TBurgess/Musgrove-Cook/Farah-Turner/G.Burgess-SBurgess/Clark (7-1-2-4) dropped to 14 from 12 missed tackles last week.
Our go forward this week dropped to 1305m from 1475m. Tom Burgess, Turner, Crichton, George Burgess and Johnston made 10+m per run. Sam Burgess, Crichton, George Burgess, Johnston and Goodwin making 100+m in the match. Defensively Sam Burgess was our best in the tackling raking up 40 tackles. With Farah, Walker, Burns and Goodwin not missing a tackle.