2017 - The Cyber View from the Hill
28th June 2017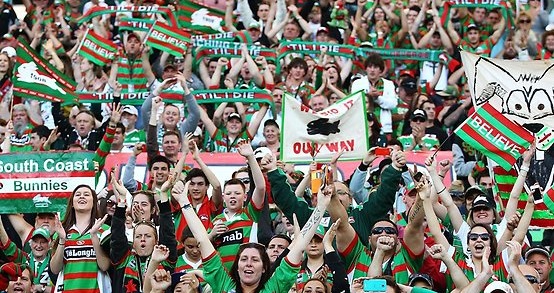 Now for the hard work
The time for hard work begins. Souths are 4 points out of 8 after the two byes, just to catch up with the top teams. The rest will once again be good for players carrying niggely injuries. Its still a almost impossible 8 more wins required from 10 matches to make the finals.
Hymel Hunt injury
What rotten luck for Hymel Hunt suffering a hand injury in our win against the Titans. But it give Gray a opportunity in the centres once again.
Graham Bears debut
Campbell Graham continues his progress towards first grade, by being called up into the Bears squad for the first time. Graham is still 18 years of agae.
U20s another big clash
After 5 wins in a row and two byes our U20 boys have moved within 2 points of the Top 8. But now come up against one of the top sides. This is one of their big tests for the season.
Reserve Grade or Training Run ?
There are a lot of questions around how we should be using our lower grades. Each match is worth two competition points but some of the selections in reserve grade last week made the team look more like a training run, than a true competition match. Players were played out of position across our backline. While this improves injury options, it continues to create significant issues with defensive combinations. It frustrates fans of the lower grades no end when coaches give up on the match results and compeitition as a whole. There are more than just a first grade two competition points on the line every weekend.