2019 NRL Premiership - Round 1 Teams
South Sydney v Sydney Roosters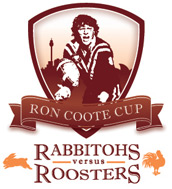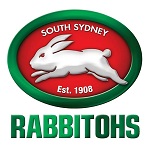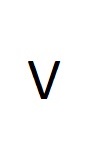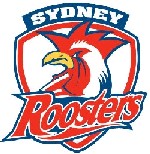 The South Sydney Rabbitohs are pleased to announce their 21-man NRL squad for their round one fixture against the Sydney Roosters at the Sydney Cricket Ground this Friday 15 March at 7:55pm. In what is the first leg of the Ron Coote Cup for 2019, Rabbitohs Head Coach Wayne Bennett has named Alex Johnston at fullback, captain Greg Inglis in the centres, Adam Reynolds at halfback and rookie Corey Allan on an extended interchange bench. The Ron Coote Cup celebrates the career of one of the game's greatest players, Ron Coote AM, who won six premierships and played in nine Grand Finals during his 15 seasons playing first-grade football with both South Sydney and Eastern Suburbs. The Ron Coote Cup is played across both home and away fixtures in any given season, with the winner determined by the aggregate score from those two regular season matches. Doueihi, Dillon, Hawkins, Ilias are unavailable due to injury. George Burgess is out suspended.
This week celebrtaed the 100th season of the Big League.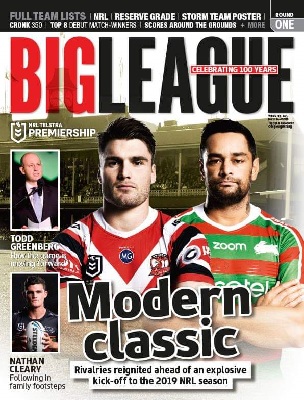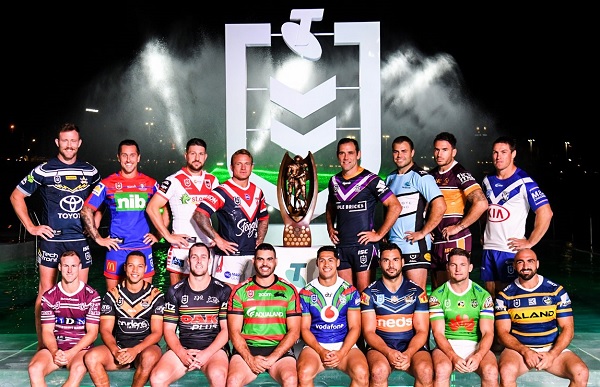 The South Sydney Rabbitohs team is:

Flbk -  1 - Johnston, Alex  
Wing -  2 - Gagai, Dane   
Cntr -  3 - Inglis, Greg (c)
Cntr -  4 - Burns, Braidon
Wing -  5 - Graham, Campbell   
5/8  -  6 - Walker, Cody 
Half -  7 - Reynolds, Adam 
Prop -  8 - Tatola, Tebita
Hook -  9 - Cook, Damien 
Prop - 10 - Burgess, Tom 
SRow - 11 - Sutton, John
SRow - 12 - Burgess, Sam
Lock - 13 - Murray, Cameron 

Int  - 14 - Knight, Liam   
Int  - 15 - Nicholls, Mark  
Int  - 16 - Lowe, Ethan   
Int  - 17 - Allan, Corey  
Int  - 18 - Turner, Kyle  
Int  - 19 - Tracey, Connor  
Int  - 20 - Kennedy, Rhys 
Int  - 21 - Hiroti, Mawene  

Head Coach – Bennett, Wayne 


The South Sydney Rabbitohs will return to the elite NSWRL competitions in 2019 when the Canterbury Cup team takes on Foundation Club rivals the North Sydney Bears at the Metricon High Performance Centre at Redfern Oval on Sunday 17 March at 1:10pm. Redfern Oval will be the main home ground for the Rabbitohs' pathways teams in 2019, with the Canterbury Cup, Jersey Flegg under 20s, and NSWRL Women's teams to play out of the spiritual home of the Rabbitohs, along with the junior representative SG Ball Cup under 18s and Harold Matthews Cup under 16s teams during their competitions. The North Sydney Bears have been the Rabbitohs' feeder club in the NSW Cup competition since 2007, meaning this will be the first time in 12 years that these 1908 clubs have faced-off in the NSWRL's top competition. The Rabbitohs' game days at Redfern Oval this year will be big community events with plenty of entertainment around the ground for everyone. This Sunday some of the Rabbitohs NRL squad will be on hand to say g'day and get an autograph or a selfie, the Rabbitohs inflatable jumping castle and footy skills clinics will be in action, face painters will be on hand so you can turn yourself red and green, and the adults can enjoy a Young Henry's beer along with a Garlo's Pie as they watch the Rabbitohs return to Redfern.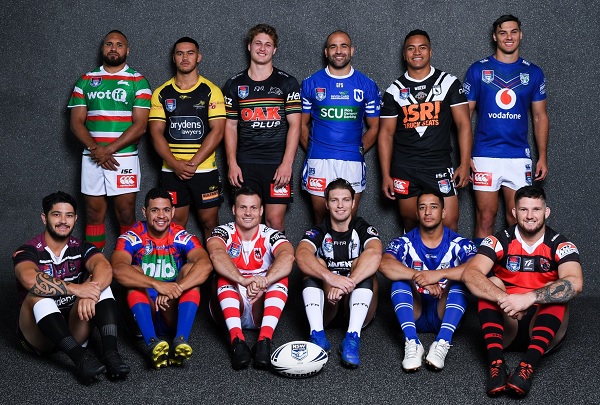 The NSW Premiership squad for the game is :-

Flbk -  1 - Walmsley, Lachlan 
Wing -  2 - Hiroti, Mawene 
Cntr -  3 - Gagan, Jacob  
Cntr -  4 - Denniss, Cory  
Wing -  5 - Higgins, Leigh 
5/8  -  6 - Sironen, Bayley  
Half -  7 - Tracey, Connor  
Prop -  8 - Amone, Tom  
Hook -  9 - Brittain, Billy (c)  
Prop - 10 - Kennedy, Rhys 
SRow - 11 - Turner, Kyle  
SRow - 12 - Britt, Dean   
Lock - 13 - Koloamatangi, Keaon 

Int  - 14 - Johns, Jack 
Int  - 15 - Gordon, Yileen 
Int  - 16 - Gray, Brock 
Int  - 17 - Ta'avale, Lucky 
Int  - 18 - Peoples, Trent
Int  - 19 - Rodwell, Ky

Coach - Millard, Shane


The U20's Jersey Flegg Cup have the BYE this weekend
The South Sydney Rabbitohs SG Ball U18 to play in the Round 6 clash with Sydney Roosters at Erskineville Oval at Sat Mar 16 kickoff U18s 11:30am, U16s 10:00am


Flbk -  1 - Aldridge, Logan
Wing -  2 - Bijorac, Zane 
Cntr -  3 - Parnell, Byron
Cntr -  4 - Mapapalangi, Krystain 
Wing -  5 - Meredith, Daylen
5/8  -  6 - Teaupa, Dion    
Half -  7 - Zampech, Bradley 
Prop -  8 - Taumoepenu, Tevita
Hook -  9 - Mamouzelos, Peter (c)
Prop - 10 - Olsen, Ben
SRow - 11 - Gleeson, Langi
SRow - 12 - Dodds, John
Lock - 13 - Black, Kye

Int  - 14 - Lloyd, Benjamin
Int  - 15 - Shum-Cotrell, Darcy 
Int  - 16 - Fua, Tioata
Int  - 17 - Malu, Salesi 

Coach - Collins, Wayne


The South Sydney Rabbitohs Harold Mathews U16s team is -


Flbk -  1 - Kaho, Carson 
Wing -  2 - Reeve, Mitchell 
Cntr -  3 - Ace-Nasteski, Luca  
Cntr -  4 - Palu, Faresa
Wing -  5 - Smirnotis, Christian
5/8  -  6 - Di Bartolo, Emmanuel
Half -  7 - Teaupa, Naaiti 
Prop -  8 - Moale, Davvy 
Hook -  9 - Vesikula, Ratu 
Prop - 18 - Cottrell, Ame  
SRow - 11 - Ka, Terrell
SRow - 12 - Jang, Braydon
Lock - 13 - Chum Kan Tong, Jonathon 

Int  - 15 - Williams, Drew 
Int  - 17 - Hawe-De-Thierry, Dranza 
Int  - 19 - Halaholo, Clement 
Int  - 22 - Lavaki, Epeli
Int  - 16 - Tuigamala, Izayah
Int  - 19 - Taliai, William

Coach - Sheehan, Gaven


---
© 2019 SSR Almanac / HOME / RETURN