2020 - The Cyber View from the Hill
12th February 2020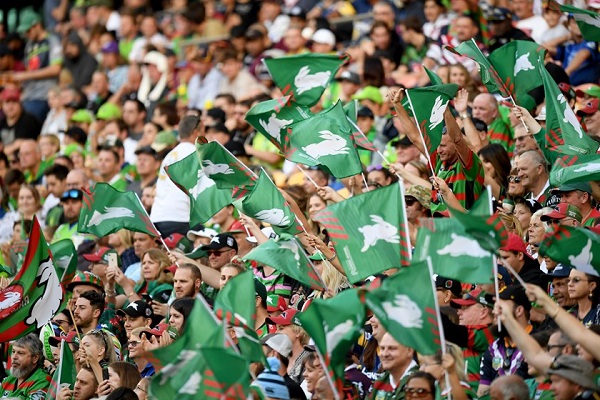 Return of the 9s
Itís been 3 years but the NRL 9s will finally made its return this weekend. It however is returning is a shortened format with only 2 pool games rather than 3. But what excites me is the new talent on show. Many fringe players will be given their chances across all clubs, you just donít know what to expect.
Captain Cook
Congratulations to Damien Cook who will lead a South Sydney team for the first time over in Perth. 250 years after Captain Cook landed on our shores our very own Captain Cook will mark his own mark in history.
Josh Cook and Taaffe get their chance
Two old La Perouse juniors will get their chance on the big stage this weekend. Josh Cook and Blake Taaffe have combined over the years to win a junior level and then last year in the U20s.They now get their chance in the 9s over in Perth good luck to them both.
Ilias gets a run
Another young player, Lachlan Ilias from our U20s team is being sent to Perth for experience. He is a fast open runner with good feet. So it will be interesting to see how he performs against better opposition.
Juniors New Faces
2020 will see a changing of the guard in the U18s and U16s with many new faces across the two grades. Congratulations to Dion Teaupa and Aaron Macey who will captain the two squads.
Girls First Hit Out
No rest for the wicked as the Souths girls prepare for their first trail this weekend. Looking forward to seeing how this squad shapes up with Dean Widders now in charge.
Welcome to the IRL
Another change over the summer has been the rebadging of the RLIF to now be the IRL Ė International Rugby League. It is a simple trademark that enforces the name as well as the new brand. This brand will now be used to sell the growing international game which staged over 100 internationals last season.