2020 - The Cyber View from the Hill
10th Jun 2020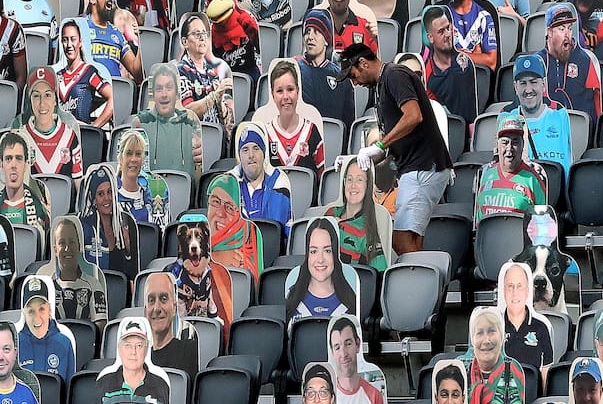 Errors kill Souths
It was the worst error rate by a Souths team since Round 3 2014. The game started well with South Sydney recording a 100% completion rate as we completed 10 from 10. Then the dew set in and the ball became impossible to handle as we made 18 errors. This just gifted the game to Melbourne once again. We are now 1 from 4 and could have easily been 0 from 4. We moved into the bottom 4 with a lot of work to do to get back into this 2020 competition.
Graham another strong game
Campbell Graham continues to impress in the centres. His defence is first class and his ability to hit the gap in working very well out wide. This form has seen him hold onto his centre position with the return of James Roberts.
Koloamatangi debuts
Congratulations to Keaon Koloamatangi who made his NRL debut on the weekend. He is a big mobile unit who has excelled in the lower grades and will stowly make his mark on this team.
6 Again inconsistency
As teams gain their fitness, one thing that started becoming confusing for fans and coaches was the application of the 6 again ruling. The lack of consistency is becoming apparent across the games as situations that are thought to be 6 again calls but arn't being called. While other times we cannot tell why a call was being made. Only saving grace is because we don't have any replays, so we can't review what happened.
Round 4 - Stat Attack
Statistically it was a very poor game. Completion dropped to 63% from 86% last week. With only 52% for the last 50 minutes. Errors dropped to 18 from 6 last week. Worst since early 2014. We gave away 6 penalties and 2 6-again calls from 6 last week. Souths Effective 1st tackle dropped to a very poor level of 41.5m from 29.3m last week. Our missed tackles improved to a great level of 18 from 32 missed tackles last week. Opposition offloads dropped to 9 from 7 last week.
Looking at our left side defence - Johnston-Burns-Dargan-Lowe/Koloamatangi (0-1-1-2) was improved at 4 from 8 missed tackles last week. On the right side DGagai-Graham-Reynolds-Su'A/Murray (1-1-1-4) improved to 7 from 9 missed tackles last week week. Ruck defence Tatola/Nicholls-Cook-Burgess/Knight-Murray/Amone (0-1-3-1) was improved to 5 from 12 missed tackles last week.
Our go forward was dropped to 1468m from 1630m last week. Knight and Graham made 10+m per run. Knight, Tatola, Su'A, Graham, Burns, Mitchell, Gagai and Johnston making 100+m in the match. Defensively Cook was our best in the tackling raking up 57 tackles. Tatola, Knight, Johnston and Mitchell didn't miss a tackle.