2020 NRL Premiership - Round 1 Teams
South Sydney v Cronulla-Sutherland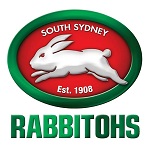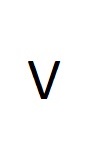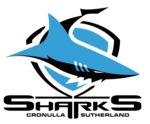 The South Sydney Rabbitohs are pleased to announce their squad for their round one clash against the Cronulla-Sutherland Sharks at ANZ Stadium this Saturday 14 March at the family-friendly time of 5:30pm, a match will be a tribute to one of the Club's finest players, Sam Burgess. Rabbitohs Head Coach Wayne Bennett has named the same starting 13 which defeated the St George Illawarra Dragons in the Charity Shield last month. The Rabbitohs will be celebrating the career of modern-day legend Sam Burgess at this Saturday night's clash with the Sharks. Following his retirement post-season, Rabbitohs Members and supporters will have the opportunity to farewell one of the greatest players in the Club's history with a pre-match celebration of Sam's career both with the Rabbitohs and internationally. There will also be 5,000 Sam Burgess posters handed out to the first 5,000 people through the gates on Saturday afternoon at ANZ Stadium. The Rabbitohs will also be celebrating and raising funds for those recently affected by the catastrophic bushfires in New South Wales as part of the NRL's Bushfire Relief Round. This will include fundraising from the Salvation Army Emergency Services and a moment on field to thank Emergency Services volunteers. The curtain raiser match will be a NSW Physical Disability Rugby League match between the South Sydney Rabbitohs and the Newtown Jets, scheduled to kick off at 4:10pm. Gates will open at ANZ Stadium at 3:55pm. Mago, Magious, Tautaiolefua and Hawkins are unavailable due to injury.

The South Sydney Rabbitohs team is:

Flbk -  1 - Mitchell, Latrell   
Wing -  2 - Gagai, Dane   
Cntr -  3 - Roberts, James   
Cntr -  4 - Burns, Braidon   
Wing -  5 - Graham, Campbell   
5/8  -  6 - Walker, Cody   
Half -  7 - Reynolds, Adam (c)   
Prop -  8 - Tatola, Junior  
Hook -  9 - Cook, Damien   
Prop - 10 - Burgess, Thomas
SRow - 11 - Su'A, Jaydn  
SRow - 12 - Murray, Cameron   
Lock - 13 - Knight, Liam  

Int  - 14 - Nicholls, Mark    
Int  - 15 - Lowe, Ethan   
Int  - 16 - Sele, Hame    
Int  - 17 - Johnston, Alex   
Int  - 18 - Goodwin, Bryson  
Int  - 19 - Sironen, Bayley   
Int  - 20 - Dargan, Troy  
Int  - 21 - Koloamatangi, Keaon

Coach - Bennett, Wayne 


The Rabbitohs will also take on Newtown in Canterbury Cup and Cronulla-Sutherland in Jersey Flegg matches on Sunday 15 March at Redfern Oval. The Jersey Flegg under 20s match will commence at 2:10pm with the Canterbury Cup match scheduled to kick off at 4:00pm.
The South Sydney Rabbitohs reserve grade team is:

Flbk -  1 - Allan, Corey   
Wing -  2 - Marsters, Steven    
Cntr -  3 - Goodwin, Bryson  
Cntr -  4 - Denniss, Cory    
Wing -  5 - Paulo, Jaxson    
5/8  -  6 - Dargan, Troy   
Half -  7 - Taaffe, Blake    
Prop -  8 - Rodwell, Ky  
Hook -  9 - Cook, Joshua   
Prop - 10 - Amone, Tom   
SRow - 11 - Johns, Jack  
SRow - 12 - Koloamatangi, Keaon   
Lock - 13 - Sironen, Bayley  

Int  - 14 - Garlick, Bronson 
Int  - 15 - Dillon, Kurt   
Int  - 16 - Siolo, Patrice   
Int  - 17 - Peoples, Trent
Int  - 18 - Gagai, Jacob 

Coach - Ben Rogers


The South Sydney U20's team the games is :-


Flbk -  1 - Mundine, CJ   
Wing -  2 - Bijorac, Zane  
Cntr -  3 - Angianga, Tallis
Cntr -  4 - Ball, Thomas 
Wing -  5 - Easthope, Fruean 
5/8  -  6 - Zaurini, Marc  
Half -  7 - Ilias, Lachlan  
Prop -  8 - Manowski, Aidan
Hook -  9 - Mamouzelos, Peter 
Prop - 10 - Stowers, Augustine   
SRow - 11 - Zampech, Brad 
SRow - 12 - Jones, Ryan 
Lock - 13 - Bain, Luke (c) 

Int  - 14 - Robinson, Chaise    
Int  - 15 - Fepuleai, Josh   
Int  - 16 - Puru, Luke (c)   
Int  - 17 - Taumoepenu, Tevita  
Int  - 18 - Lovett, Ben   

Coach - Joe O'Callaghan


The U18s SG Ball Cup team play West Coast Pirates at Redfern Oval on Saturday Mar 14 at 1:00pm. Their squad for the game is :-

Flbk -  1 - Kalo Kalo, Terrell 
Wing -  2 - Kaho, Carson 
Cntr -  3 - Mocevakaca, Joshua  
Cntr -  4 - Parnell, Byron (c)
Wing -  5 - Manning, Evan 
5/8  -  6 - Puafisi, Mac 
Half -  7 - Nohra, Joseph 
Prop -  8 - Laui, Etuate
Hook -  9 - Vesikula, Ratu Isireli Tuvana 
Prop - 10 - Moale, Davvy 
SRow - 11 - Hawe-De-Thierry, Dranza
SRow - 12 - Jang, Braydon  
Lock - 13 - Hicks, Ned   

Int  - 14 - Taliai, William  
Int  - 15 - Hawa, Aiden 
Int  - 16 - Zaman, Ali 
Int  - 18 - Cottrell, Ame
Int  - 19 - Ace-Nasteski, Luca

Coach - Collins, Wayne


The U16s Harold Matthews Cup team play North Sydney kickoff at 11:30am. Their squad for the game is :-

Flbk -  1 - Noureddine, Omar 
Wing -  2 - Wright, Daniel   
Cntr -  3 - Tapeli, Poe Kenneddy  
Cntr -  4 - Macey, Aaron (c)  
Wing -  5 - Baker-Manu, Elijah 
5/8  -  6 - McGrath, Cooper 
Half -  7 - Flynn, Aiden  
Prop -  8 - Gallo, Nathaniel   
Hook -  9 - Chan Kum Tong, Javei 
Prop - 10 - Irwin, Zac  
SRow - 11 - Fisher, Ross
SRow - 12 - Tahere, Kazeious    
Lock - 13 - McGrath, Ryan 

Int  - 14 - Teaupa, Joseph   
Int  - 15 - Sahyoun, Samuel   
Int  - 16 - Matakaiongo, Daniel   
Int  - 17 - Heslin, Mateus
Int  - 19 - Anderson, Ethan  
Int  - 20 - Walters, Riley 
Int  - 22 - White, Trent

Coach - Sheehan, Gaven


The Womens NSWRL team play St Mary's at St Mary's Stadium on Sunday Mar 15 at 11:30am. Their squad for the game is :-

Flbk -  1 - Hunter, Tahlia
Wing -  2 - Lamb, Rikkia  
Cntr -  3 - Dennison, Emma (c)    
Cntr -  4 - Davis-Welsh, Nakia 
Wing -  5 - Bell, Nellie 
5/8  -  6 - Field, Sarah   
Half -  7 - Young, Emily
Prop -  8 - Overton, Crystal  
Hook -  9 - Woodman, Sharnita 
Prop - 10 - Vunakece, Eloise   
SRow - 11 - Johnson, Ellie  
SRow - 12 - Allende, Jasmin  
Lock - 13 - Wilson, Nikita

Int  - 14 - Kennedy, Kandy   
Int  - 15 - Barlow, Cayla    
Int  - 16 - Sutherland, Rhianna   
Int  - 17 - Kelly, Akeisha  
Int  - 18 - Flood, Ayesha  
Int  - 19 - Gibson, Dayna  

Coach - Widders, Dean


---
© 2020 SSR Almanac / HOME / RETURN