2021 - The Cyber View from the Hill
10th March 2021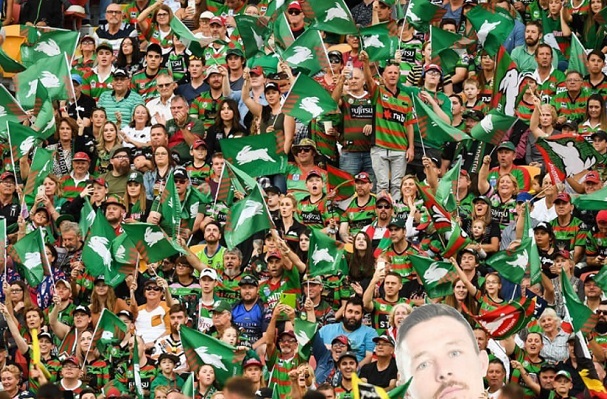 2021 Lets Go
After a long wait, 2021 season is ready to kickoff. And first up is our hoodoo game in Melbourne. We haven't beaten the Storm in Melbourne since they entered the league in 1998 and Melbourne have won their last 18 first round games. We weren't far off the pace last year and we have added some quality depth to our team and will give the premiership in 2021 a real shake. With Covid border passes required for fans to travel interstate, threats of border clsoures, vaccine starting to rollout, its good to get this road trip done and dusted first up. I am very confident in this team. The Storm will be tough first up, with all odds against us, but the team is ready. Time is now.
Host to start
One of the success stories from the trials has been Jacob Host. He has made the most of his opportunity and looked a natural second rower. He adds size to our pack, and did everything asked of him. He has won the vacant role for left second rower and could be one of the finds of the season.
Kaho bags another hattrick while Manning gets 4
Our SG Ball team went about doing a demolition job on the hapless Bears. Our backline is really firing in this team who sit second on the ladder. One the left wing Kaho scoring 3 great tries, while on the right wing Manning scored two intercepts while collecting 4 tries.
Matts crack a win
After 4 tough weeks our Harold Matts team got off to a slow nervous start. But when they eventuall got a few tries, they hit the accelerator button running 4 unanswered tries, to finally crack their maiden win of the season.
June 30 Changed
NRL keeps adjusting their mode of operation without any formal announcement, which continues to be annoying as a fan. Over the last week we have seen the June 30 deadline for lodging contracts revised to be August 1 for season 2021. Added to this was the prior announcement that train and trial players can be brought into the squad if they are required. Due to Covid potential issues this makes sense, but has also opened up loop holes for high profile players out of finals contention switching clubs to play finals, being able to switch clubs with 5 rounds remaining, for about a quarter of their salary cap wage. This is open for abuse and undermines the integrity of the competition, with clubs like Melbourne already doing this in the past. This was a item that wasn't broken.