2021 - The Cyber View from the Hill
12th May 2021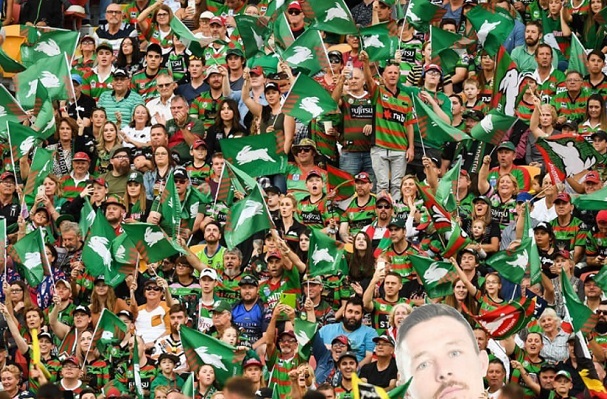 Season Crash
Seven game winning streak ends in a shatter. Our forwards were once again dominated by the bgger Melbourne pack On top of this was also the sudden loss of 4 players in the backline from last week. 2 Players who were brought in, Burns had just returned with half a lower grade game after a year on the sideline, While Cartwright was rushed in after not playinga game all season. Our reserve grade right side defence was exposed when we became the first team since 1950 to let someone score 6 tries in one game. We still need 8 more wins to make the semi's. It's now off to Brisbane for the Magic Round with the nRL Top 30 squad in the bubble.
Hawkins starting debut
With Reynolds out Hawkins was given the opportunity to play five-eighth for the full game. He was cautious but held his own when the Storm threw everything at him on the left side. He will learn from this, and was one of the few to hold his head high on the weekend.
Buddy leads from the front
Its been over 13 years since Buddy Gordon started a game for South Sydney. But on the weekend when the NRL squad went into the bubble, Buddy led the team out onto the hallow turf of Redfern Oval and put on a great performance up front. He had a strong go forward and helped guide the group of young players They had led for most of the game before injury and , many playing their first 80 minute reserve grade game let the opposition get away with a win the last 10 minutes.
Karapani scores a double
With Moale and Whippy leading the way up front, it setup the backline for feast of tries with Karapani bagging a double and try scorer Manning scoring a try in his senior debut.
NRL Bubble Impacts Lower Grades
This week the NRL put all 30 man squad members into the bubble. THis caused havoc in the lower grades in NSW when, not only injury players not playing but fully fit fringe first grade players pulled out across the weekend. It was obvious the clubs with strong junior nursery's as they dominated clubs who focused on poaching from other clubs. It was a glimpse into what Rugby League may look if we had a NRL Reserve Grade.
Round 9 - Stat Attack
Statistically it was a very poor game. Completion dropped to 68% from 79% last week. Errors dropped to 11 from 9 last week. We gave away 3 penalties and 2 6-again calls from 8 last week. Souths Effective 1st tackle dropped to a very poor level of 40.8m from 28.0m last week. Our worst all season. Our missed tackles dropped to a average level of 29 from 12 last week. Opposition offloads dropped to 14 from 10 last week.
Looking at our left side defence - Johnston-Burns-Hawkins-Koloamatangi (1-1-4-1) dropped to 7 from 6 missed tackles last week. On the right side D.Gagai-Marsters/Cartwright-Marshall-SuA (1-2-2-3) dropped to 8 from 3 missed tackles last week. Ruck defence Burgess/Knight-DCook-Tatola/Nicholls-Arrow/Mago (3-3-2-5) dropped to 13 from 3 missed tackles last week.
Our go forward dropped to 1083m from 1724m last week. Our worst all season. Su'A made 10+m per run. Only Walker made 100+m in the match. Defensively Damien Cook was our best in the tackling raking up 49 tackles. Knight and Walker didn't miss a tackle.
Rabbitohs Radio - Weekly Segment
Boys chat to Dean Hawkins, remember Alf O'Connor and preview the Sharks game.