2021 - The Cyber View from the Hill
26th May 2021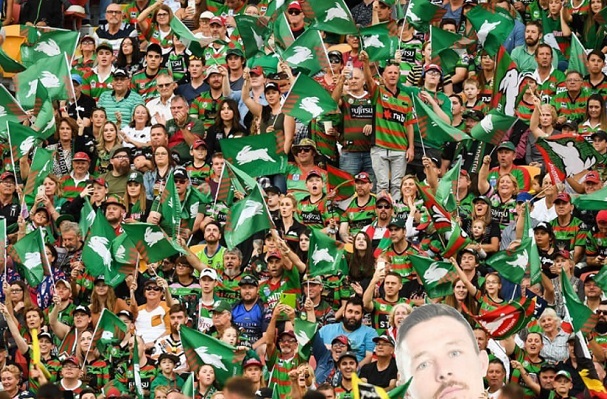 Defensive Issues Exposed
The preliminary final re-match turned into the biggest loss ever against Penrith. Souths forwards were once again dominated against the other stand out top team of the competition. with players returning into position with Mitchell's return to fullback, our combinations in attack and defence were very rusty. We are still 4th and need 7 more wins to make the semi's. Now for the next Top 4 club Parramatta to redeem ourselves.
Welcome back Graham & Murray
While there was not a lot to celebrate last week we did see the return of Campbell Graham who will be better for the run. And this week our main defeneder around the ruck Cameron Murray also returns. Both have been sorely missed over the last few weeks.
Great U21s Win
While first grade was off the pace, and reserve grade got pipped on the bell, our U21s had a comprehensive win. Our forwards dominated early in the game with Taumoepanu bagging a double before our backs run away with the win. 5 former U19s players have now stepped up into the team and show their potential.
Karpani Hattrick as Girls finally win
It took 9 games but our girls finally cracked their first win of the season in a very tight win over new girls Glebe. After three scoreless weeks the girls got on the scoreboard, scoring 5 tries. A hatrick of tries came to new recruit Asoiva Karpani who was instrumental in winning the game in the last 10 minutes.
Defensive Rule Adjustment Required
The 6 again rule followed by the Sin Bin directive have transformed the game in recent weeks. The game has evolved towards unlimited tackle football where a team can dominate possession and as such can dominate the game. This has not only effected the bottom teams but is now also effecting the top team contests. There is going to need to be a rule adjustment that benefits the defensive teams, very soon.
Round 11 - Stat Attack
Statistically it was a very poor game. Completion dropped to 78% from 80% last week. Errors improved to 6 from 10 last week. We gave away 12 penalties and 5 6-again calls from 5 last week. Our worst all season. Souths Effective 1st tackle dropped to a horrid level of 45.7m from 32.6m last week. Our worst all season. Our missed tackles dropped to a very poor level of 38 from 36 last week. Opposition offloads were steady at 10 again this week.
Looking at our left side defence - Johnston-DGagai-Walker-Koloamatangi/Cartwright (1-3-3-1) improved to 8 from 13 missed tackles last week. On the right side Mansour-Graham-Reynolds-SuA/Koloamatangi (5-0-1-5) dropped to 11 from 5 missed tackles last week. Ruck defence Burgess/Nicholls-DCook-Tatola/Arrow-Knight/Koloamatangi (5-4-2-5) improved to 16 from 17 missed tackles last week.
Our go forward dropped to 1190m from 1638m last week. Second worst all season. Dane Gagai made 10+m per run. Dane Gagai and Johnston made 100+m in the match. Defensively Damien Cook was our best in the tackling raking up 52 tackles. Tatola, Cartwright and Graham didn't miss a tackle.
Rabbitohs Radio - Weekly Segment
Boys chat to Luke Carroll, remember Chris Sandow and preview the Eels game.