2021 NRL Premiership - Round 7 Teams
South Sydney v Gold Coast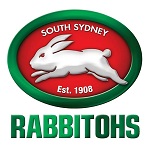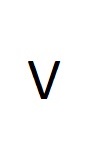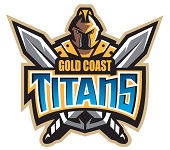 The South Sydney Rabbitohs are pleased to announce their NRL squad for round seven against the Gold Coast Titans to be played at Cbus Super Stadium this Friday 23 April at 6pm in the NRL's ANZAC Round. Rabbitohs Head Coach Wayne Bennett has named Alex Johnston at fullback to replace the suspended Latrell Mitchell, with Jaxson Paulo coming onto the wing to replace Johnston. Josh Mansour will miss this Friday's game after sustaining a hamstring strain in last Saturday night's victory over the Tigers. Steven Marsters has been named in the centres with Dane Gagai shifting to the wing. Keaon Koloamatangi returns to the Rabbitohs line up in the second row having completed his suspension, with Jacob Host moving back to the extended interchange bench. Mansour, Burns, Cartwright, Gardner, Taaffe, Robinson and Mundine are unavailable due to injury. Mitchell is out suspended.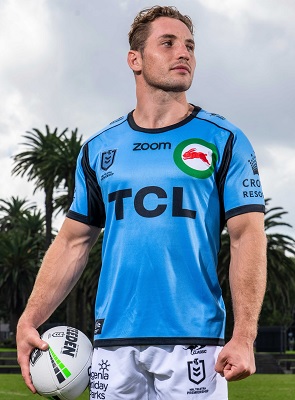 The Rabbitohs will be wearing a special ANZAC Round Jersey, celebrating 100 Years of the Royal Australian Air Force. This unique, blue Rabbitohs jersey celebrates the 100 year anniversary of the RAAF and those servicemen and women who have laid their lives on the line $5 from the sale of every jersey will be donated to Legacy Australia.
The South Sydney Rabbitohs team is:

Flbk -  1 - Johnston, Alex
Wing -  2 - Gagai, Dane    
Cntr -  3 - Marsters, Steven    
Cntr -  4 - Graham, Campbell    
Wing -  5 - Paulo, Jaxson 
5/8  -  6 - Walker, Cody    
Half -  7 - Reynolds, Adam (c)   
Prop -  8 - Burgess, Thomas  
Hook -  9 - Cook, Damien   
Prop - 10 - Tatola, Junior 
SRow - 11 - Koloamatangi, Keaon     
SRow - 12 - Su'A, Jaydn    
Lock - 13 - Murray, Cameron   

Int  - 14 - Marshall, Benji     
Int  - 15 - Nicholls, Mark    
Int  - 16 - Knight, Liam      
Int  - 17 - Arrow, Jai
Int  - 18 - Host, Jacob 
Int  - 19 - Mago, Patrick  
Int  - 20 - Hawkins, Dean
Int  - 21 - Sele, Hame

Coach - Bennett, Wayne 


The South Sydney Rabbitohs' NSW Cup side will take on the Parramatta Eels at Ringrose Park on Saturday 24 April at 5:30pm.
The South Sydney Rabbitohs reserve grade team is:

Flbk -  1 - Gagai, Jacob    
Wing -  2 - Tautaiolefua, James       
Cntr -  3 - Milne, Taane    
Cntr -  4 - Moga, Tautau      
Wing -  5 - Mougios, Nic     
5/8  -  6 - Dargan, Troy (c)  
Half -  7 - Hawkins, Dean      
Prop -  8 - Mago, Patrick     
Hook -  9 - Cook, Joshua   
Prop - 10 - Sele, Hame     
SRow - 11 - Lovodua, Joe     
SRow - 12 - Host, Jacob   
Lock - 13 - Hasson, James 

Int  - 14 - Peoples, Trent
Int  - 15 - Gordon, Yileen      
Int  - 16 - Cameron, Jack      
Int  - 17 - French, Matt 
Int  - 18 - Vaigalu, PJ 

Coach - Antonelli, Steve


The Rabbitohs' Jersey Flegg Cup team will do battle with the Parramatta Eels in the under 21s fixture to be played at Ringrose Park on Saturday 24 April at 3:30pm. The South Sydney U21's team the games is :-


Flbk -  1 - Fahey, Kendyll   
Wing -  2 - Hutchinson-Walters, Lathan    
Cntr -  3 - Bijorac, Zane  
Cntr -  4 - Karapani, Joseph 
Wing -  5 - Angianga, Tallis 
5/8  -  6 - White, Dylan   
Half -  7 - Ilias, Lachlan  
Prop -  8 - Moale, Davvy   
Hook -  9 - Mamouzelos, Peter 
Prop - 10 - Taumoepenu, Tevita    
SRow - 11 - Jones, Ryan   
SRow - 12 - Lovett, Ben 
Lock - 13 - Puru, Luke (c)  

Int  - 14 - Fepuleai, Josh
Int  - 15 - Stowers, Augustine  
Int  - 16 - Ratumaitavuki, Keanu
Int  - 17 - Whippy, Gordon   
Int  - 18 - Hardman, D'Arcy
Int  - 19 - Mitsias, Michael
Int  - 20 - Robinson, Dan

Coach - O'Callaghan, Joe


The Rabbitohs' Women's team will take on St Marys at the NSWRL Centre of Excellence on Monday 26 April at 7pm. The Rabbitohs Women's team is:

Flbk -  1 - Zreika, Haneen 
Wing -  2 - Cain, Terri 
Cntr -  3 - Donovan, Monique     
Cntr -  4 - Lamb, Rikka (c)     
Wing -  5 - Perugini, Nikki    
5/8  -  6 - Fasavalu-Fa'amausili, Aaliyah      
Half -  7 - Kelly, Akira 
Prop -  8 - Leger, Mariah       
Hook -  9 - Luschwitz, Tazmyne     
Prop - 10 - Moale, Moniqua 
SRow - 11 - Johnston, Ellie    
SRow - 12 - Gordon, Kyla
Lock - 13 - Mailangi, Seli

Int  - 14 - Davis-Welsh, Brandii 
Int  - 15 - Brown, Katie        
Int  - 16 - Shaw, Maddison 
Int  - 17 - Kilisimasi, Seneti
Int  - 18 - Overton, Crystal 
Int  - 19 - Cook, Tia
Int  - 20 - Grant, Drew

Coach - Widders, Dean


---
© 2021 SSR Almanac / HOME / RETURN