2022 - The Cyber View from the Hill
31st August 2022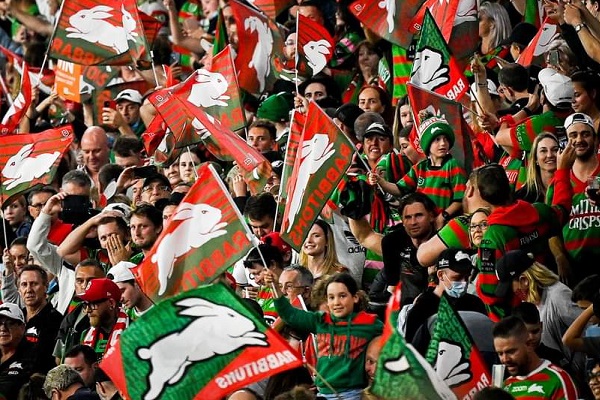 Finals locked in
Its taken a while but we finally locked in our finals position with one round remaining. It was a game with a finals feel as both teams were wanting earn te 2 points for a better finals position. Our forwards lead the charge and set us up for a strong win. We now head to the new stadium to play our arch rivals, who are doing everything they can to say we are not welcome.
Burgess power
Tom Burgess after a few weeks off, came back and dominated off the bench. His game continues to grow as he powers through the middle setting up the team for vital success with his strong runs. And this week a try to boot to wrap up the game.
3rd Offence Fines dont stack up
Well the concern over having a fine system has come to light in a big way this year. Players can get 5 offences in a year and still not actually have to stand down for any games. This is not what a 3rd offence escalation should result in. Most of these 3rd offences are actually 2 match suspensions. But with a early plea you can pay $3,000 and not miss a game. For players earning big doallars this is chicken feed. The system is letting the everyone down. We need to change these 2 match suspensions "early plea" to be a 1 match suspension, going forward and close this loop hole.
Rabbitohs TV - Weekly Segment
The boys recap Round 24 game
Round 24 - Stat Attack
Statistically it was a average game. Completions dropped to 71% from 73% last week. Errors dropped to 14 from 13 last week. We gave away 4 penalties and 2 6-again calls from 6 last week. Souths Effective 1st tackle improved to a average level of 31.8m from 46.7m last week. Our missed tackles improved to a very good level of 20 from 30 last week. Opposition offloads improved to 10 from 12 last week.
Looking at our left side defence - Johnston-Tass/Murray-Walker-Arrow/Chee Kam (1-0-0-2) improved to 3 from 11 missed tackles last week. On the right side Milne-Graham/Tass-Ilias-Koloamatangi (0-4-3-1) dropped to 8 from 6 missed tackles last week. Ruck defence Tatola/Nicholls-Havili/Nikorima-Sele/Burgess-Murray/Havili (2-2-2-2) was improved to 8 from 10 missed tackles last week.
Our go forward improved to 1696m from 1486m last week. Burgess, Koloamatangi, Sele, Arrow, Milne and Graham made 10+m per run. Burgess, Murray, Koloamatangi, Tatola, L.Mitchell, Milne and Graham made 100+m in the match. Defensively Murray was our best in the tackling raking up 37 tackles. Nicholls, Walker, Tass, Milne and L.Mitchell didn't miss a tackle.
News This Week
Milne, Tass, Thompson and Lovett 2023-24 Contract Extensions
Round 25 Preview
Recent 2022 Form - South Sydney (7th)

Rd22  Parramatta WSS  W 26-0 
Rd23  Penrith    StAu L 22-26
Rd24  Nth Qld    StAu W 20-10

Recent 2022 Form - Sydney Roosters (6th)

Rd22  Nth Qld    SCG  W 32-18 
Rd23  Wests-Tig  SCG  W 72-6  
Rd24  Melbourne  MRSt W 18-14 

Recent South Sydney v Sydney Roosters Results

2019 Rd01  SCG  W 26-16 24,527 G.Atkins/G.Badger
2019 Rd25  StAu W 16-10 20,093 A.Klien/C.Sutton
2019 MPSF  SCG  L  6-30 30,370 G.Sutton/A.Gee
2020 Rd03  WSS  L 12-28      0 A.Klein
2020 Rd20  StAu W 60-8   7.985 G.Sutton
2021 Rd03  StAu W 26-16 22,838 A.Klien
2021 Rd24  LngS W 54-12  5,136 A.Klien
2022 Rd03  StAu W 28-16 18,254 G.Atkins