South Sydney Member Company 5th Annual General Meeting
6th March 2011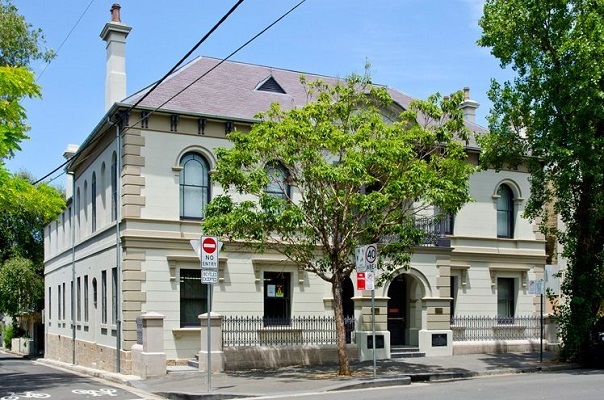 Hatfield James Director* Stewart Kenneth Hatzistergos Nikolas Director* Pappas Nicholas Martin Ray Director* Martin Luke Pappas Nicholas Director* Hatzistergos Nikolas Stewart Kenneth Director* Hatfield James* denotes current Board member. As the existing board members have all accepted their nominations for a further term, and no other nominations have been received, the incumbent directors will be declared as re-elected unopposed at the forthcoming Member Co Annual General Meeting to be held on Sunday 6 March 2011 at the Redfern Town Hall (commencing at 9:30am).
The South Sydney Football Club has today welcomed the induction of four new Life Members at today's (Sunday) fifth Annual Member Company General Meeting of Members. Modern day South Sydney heroes Sean Garlick, Peter Tunks, Paul Mellor and Shane Rigon were all recognised and inducted as Life Members at today's AGM.
Sean Garlick
Sean Garlick is a South Sydney junior who played 145 games for the South Sydney Rabbitohs including 92 first grade games over eight seasons in the red and green. Mr Garlick captained the Rabbitohs in 1999, before being one of the leading figures in the Club's fight for reinstatement which was successful in 2001. Mr Garlick was instrumental off the field, serving on the Club's Board of Directors during the fightback, moving into the position of Football Manager when the team returned to the competition in 2002. Mr Garlick continues his association with the Club as a sponsor today.
Peter Tunks
Peter Tunks played 152 games for South Sydney including 96 in first grade between 1977 and 1983. Mr Tunks was a no-nonsense prop-forward, leading from the front for the Rabbitohs before moving on with his career at the Bulldogs, Penrith, Salford, Sheffield and Oldham. Mr Tunks was a premiership winner, NSW State of Origin and Australian representative during his career, and continued his association with the Rabbitohs in recent years as a sponsor.
Paul Mellor
Paul Mellor is a South Sydney junior who played 140 games for South Sydney over eight seasons, including 101 first grade games. Mr Mellor went on to play over 200 top grade games at various Clubs both in Australia and overseas. Mr Mellor is still the Rabbitohs' youngest ever first grade player, making his debut against the Gold Coast on 30 June 1991 at the age of 16 years and 10 months. Mr Mellor moved in the refereeing ranks in 2008.
Shane Rigon
Shane Rigon played 102 games in the cardinal myrtle between 2002 and 2007, of which 100 of those appearances were in the first grade team. Mr Rigon joined the Club for its reinstatement season in 2002 alongside current Rabbitohs players Luke Stuart and Scott Geddes. Mr Rigon was the perfect utility player playing many positions for the Rabbitohs in both the forward pack and the backline during his six seasons at the Club. Congratulations to Sean Garlick, Peter Tunks, Paul Mellor and Shane Rigon on their induction as Life Members at today's Member Co AGM.
In other news the club ended the year with a record 18,716 financial members and 11,917 ticketed members.
Financially, the SSRLFC grew its revenue and other income by just under $2 mil in 2010 to $16,208,382. Expenses also increased by $1.5 mil to expenses $16,147,738 with a overall profit of $60,644. This is a overall improvement of $329,271 from 2009. The operating profit for the year was $627,746 before financing costs. An overall improvement of $392,930. The club at the end of 2010 has $4,108,877 assets but has $9,229,996 in liabilities.
South Sydney Member Company 5th Annual Report
---