2018 Coaching Support Staff Appointments
11th October 2017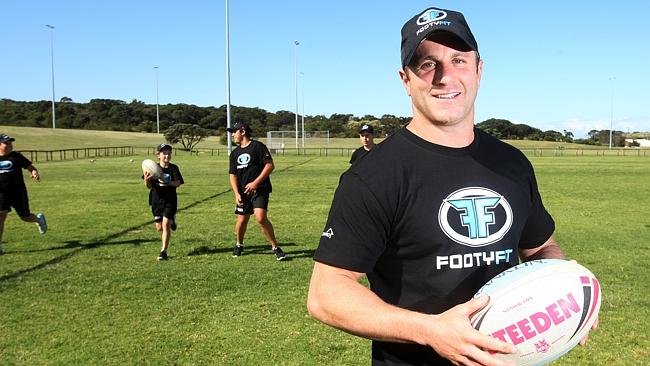 The South Sydney Rabbitohs and North Sydney Bears are pleased to announce a number of coaching appointments including Willie Peters as the Rabbitohs' Development Coach for the next two seasons, Shane Millard as the Bears' NSW ISP Coach, Willie Leyshon as the Bears' Under 20s Coach, and Cato Rutherford as the Rabbitohs' Assistant Strength and Conditioning Coach.
Willie Peters will focus on the skill development of the Rabbitohs' full time squad players, particularly the younger players amongst the squad, as well providing the vertical alignment link between the Rabbitohs' pathways teams from the NRL down to the Harold Matthews under 16s teams. Peters returns to the Rabbitohs, a Club at which he was a junior playing for the Zetland and Maroubra clubs, before going on to play over 140 first grade games in both hemispheres having stints with South Sydney, St George Illawarra, Gateshead, Wigan and Widnes. He coached the South Sydney SG Ball under 18s team to a Grand Final in 2015 and previously to that he coached representative sides for Souths Juniors. In that 2015 team, Peters coached the likes of Cameron Murray and Siosifa Talakai. Peters was Assistant Coach at the Manly-Warringah Sea Eagles in 2017 and the Head Coach of the Wests Tigers NYC team in 2016, and now he returns home as the Rabbitohs' Development Coach.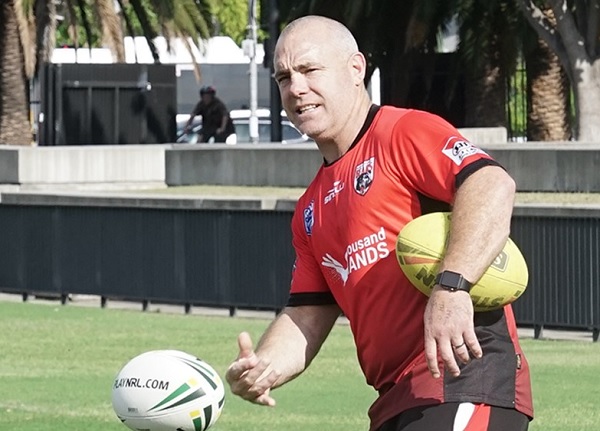 Shane Millard has been the Head Coach of the Illawarra Steelers SG Ball under 18s side for the past four seasons as well as being the coach of the St George Illawarra Dragons High Performance Unit. Prior to that appointment he was the Assistant Coach for the Illawarra Cutters in the NSW ISP, Assistant Coach of the Thirroul Butchers and Assistant Coach of the Cronulla-Sutherland Sharks under 20s team. Millard has also worked in recruitment for the Illawarra Steelers and Illawarra Cutters. Millard is a former first grade player having had stints with eight clubs both in Australia and England, playing 255 first grade games, including playing for the Rabbitohs in 1998.
Willie Leyshon will step up to coach the North Sydney Bears' under 20s outfit, the club for which he played 55 NRL games along with stints at the Northern Eagles, Storm, Eels and Dragons. Leyshon's coaching experience includes coaching Penrith's Harold Matthews under 16s team in 2017, as well as previous appointments as the Bears' NSW Cup Assistant Coach and Coach of their Jersey Flegg under 20s squad. Cato Rutherford will join the Rabbitohs' coaching staff working with Head of Strength and Rehabilitation Jarrod Wade and reporting to Head of Performance Paul Devlin. Rutherford comes from a military background as a Private Commando and has been working with the Rabbitohs on a consultancy basis over the past 12 months at his business, Lift Performance Centre, in Redfern.
"This is a perfect example of how the affiliation partnership will work between the Rabbitohs and Bears," Rabbitohs General Manager of Football, Shane Richardson, said. "Both clubs worked together on these key coaching appointments and both Shane Millard and Willie Leyshon will have access to the training facilities at Redfern Oval throughout the year as well as having access to the expertise of the Rabbitohs coaching staff, performance staff and players. This enables the Rabbitohs and the Bears to provide seamless transitions for their players between the grades with the same training techniques and football philosophies used across the grades. Willie Peters is developing into a fine young coach and we're happy to be able to bring him home to the Rabbitohs in this important development role. Shane is a former Rabbitohs player and is earning a reputation as an up-and-coming coach in the ranks. Willie Leyshon is a former Bear with experience in coaching and developing young players. Cato is an excellent operator who we have worked with before and we know he has what it takes to help our players go to the next level with their strength and conditioning. These appointments are an important step for both clubs in providing quality, continuous pathways for every player in the South Sydney and North Sydney junior ranks, from under 16s right through to the NRL, which is exactly how this affiliation was designed to work."
North Sydney Bears CEO, Greg Florimo, said "We always work hard to have quality people in key positions and in this case I think we have been very fortunate in the quality of the men coaching our teams next year. "We have two experienced campaigners in Shane Millard and Will Leyshon who will guarantee the development of our players and our club. "These men will bring a new perspective and a new energy to the club which will hopefully bring success for all teams in 2018."


Willie Peters

Coaching Role - Rabbitohs Development Coach

Coaching Record - Assistant Coach – Sea Eagles NRL (2017)
                - Head Coach – Tigers NYC (2016)
                - Head Coach – South Sydney SG Ball (2015)
                - Head Coach – South Sydney Harold Matthews (2014)
                - Assistant Coach – South Sydney SG Ball (2013)
                - Skills Coach – South Sydney SG Ball and Harold Matthews (2012)
                - Trainer – Rabbitohs (2009-11)

Shane Millard

Coaching Role - Bears NSW ISP Head Coach

Coaching Record - Head Coach – Illawarra Steelers SG Ball (2014-17)
                - Coach – St George-Illawarra High Performance Unit (2014-17)
                - Assistant Coach – Illawarra Cutters NSW Cup (2012-13)
                - Assistant Coach – Thirroul Butchers Illawarra League (2010-11)
                - Assistant Coach – Sharks NYC (2008)

Willie Leyshon

Coaching Role - Bears Under 20s Head Coach

Coaching Record - Head Coach – Panthers Harold Matthews (2017)
                - Assistant Coach – North Sydney Bears NSW Cup (2010, 2012)
                - Head Coach – North Sydney Bears Jersey Flegg (2007)

Cato Rutherford

Coaching Role - Assistant Strength and Conditioning Coach

Coaching Record - Owner/Director - Lift Performance Centre (2014-current)
                - Private Commando – 2nd Commando Regiment, Special Forces, Australian Defence Force


---