South Sydney Member Co. 12th Annual General Meeting
4th March 2018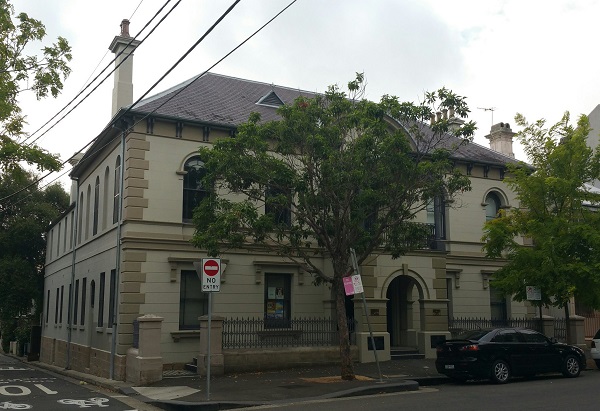 The 12th Annual General Meeting of the Members of the Member Co., in the 110th year of South Sydney, will be held at Redfern Town Hall Sunday 14 March 2018 at 9.30am.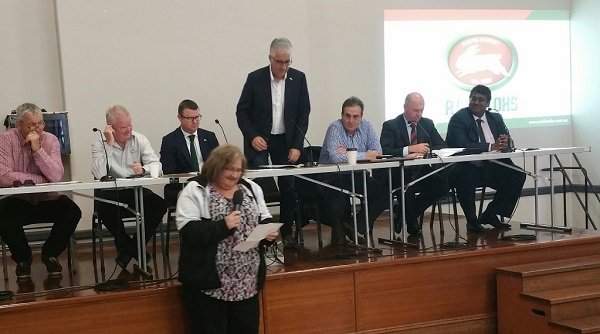 Life Memerships - Michelle Booth
Members have voted for Michelle Booth to be awarded Life Memberships to the South Sydney Members Rugby League Football Club (Member Co.) at today's (Sunday's) Annual General Meeting at Redfern Town Hall. Michelle said that she was "humbled, honoured & deeply moved" at her awarding of the highest of Club honours. Michelle became a committee member of the Burrow in 2003 as it gained its own constitution, and has played an important role as both activist & role model for all Members and fans of the Club. The Burrow has played a central role in rise of the Club, in no small part to the work of Michelle. Member Co. board member Mr Nick Hatzistergos paid tribute to Michelle noting that she does "Much of work that should be recognised but rarely is". Michelle's admission was received in unanimity & with resounding support from the gathered Members.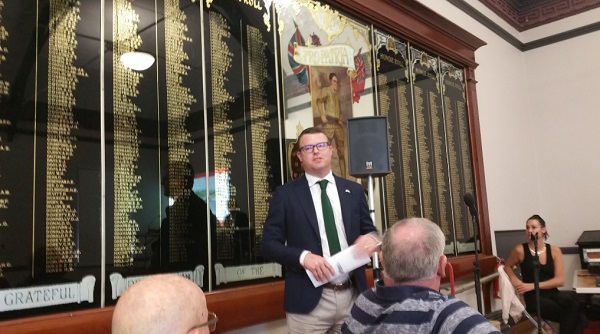 CEO Solly provides a Heffron development update
Members received an update on the development at Heffron Park. We intend to establish this Community and High Performance Centre as a facility which guarantees the future of this Club for at least the next 110 years. The Centre will: help achieve long term financial sustainability for the Rabbitohs by creating new and increased revenue streams while also reducing costs; enhance our ability to identify, support and develop elite pathways in Rugby League; include a class room and lecture theatre to ensure Souths Cares' programs facilitate significantly deeper engagement with the community by increasing the number of participants from 7,500 to 15,000 per annum; and create over 90 full-time jobs. The Centre will also become the most important tool in the recruitment, retention and improvement of Rabbitohs players. Some of our competitor clubs (Melbourne, Brisbane, Penrith, Gold Coast) have all moved to modern and world class facilities in the last few years. There is no question that players now make decisions based upon the quality of club facilities, and Heffron Park will allow us to match any of our competitors. The heritage, culture and values of the Club will also be represented in the facility, ensuring we engage our Members and community, excelling in everything we do. The facility has a target completion date of 2020.
The meeting concluded with all other motions successfully passed, and the re-election of the existing board of directors.
South Sydney Member Company 12th Annual Report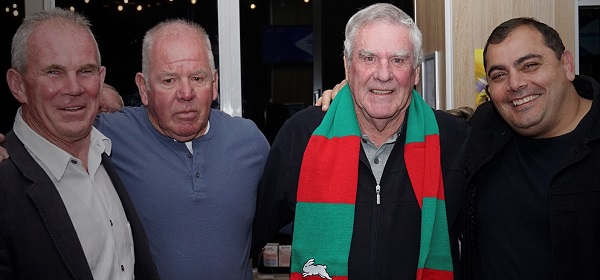 Wayne Stevens Accepts Transfer to Member Co Life Membership
27th July 2018
It is the pleasure of the South Sydney Rabbitohs Football Club to announce that Club legend Wayne Stevens has been presented with Life Membership. Wayne was originally a Life Member of the Club but after the restructure in 2006, he decided not to transfer his Life Member status until now. A Souths junior playing for Pagewood and Chelsea in the late 1950's and early 1960's, Wayne went on to represent the cardinal and myrtle in the Presidents Cup and then in first grade, making his debut in 1964 where he would go on to represent the Grand Old Club throughout the 1960's. Wayne then moved into senior Committee roles for both Souths and the Juniors after football, going on to be one of the great Club servants in its 110-year history. Wayne's story is the story of the Rabbitohs; he has worked hard his entire life, he has had his ups and downs but he never gave up the fight for the good of South Sydney. It is with great honour that the South Sydney Rabbitohs Club can honour Wayne with Life Membership.
There was a request at the AGM that Member Co reconnect with the former Life members who had not originally accpeted the transfer, to see if they were willing to now come onboard.
---