Rabbitohs Pathway Returns in 2019
5th September 2018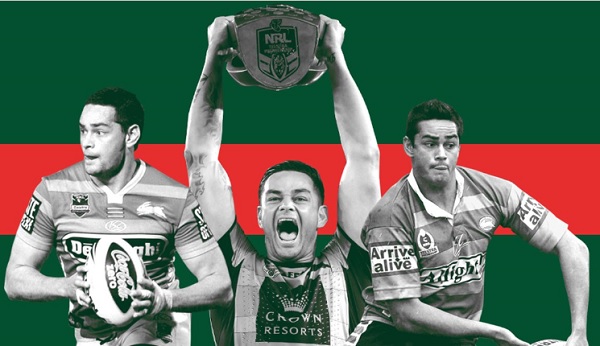 The South Sydney Rabbitohs are excited to announce that the pathways from junior football to the NRL have been solidified with the Club's application to field teams in NSWRL's elite competitions in 2019. The Rabbitohs have received positive feedback regarding a return to the Intrust Super Premiership (ISP) and Jersey Flegg under 20s competitions, as well as the Harvey Norman NSW Women's Premiership, which is a direction South Sydney Rabbitohs General Manager Shane Richardson believes the Club needed to take.
"We thank the North Sydney Bears for their contribution to our pathway over the past decade. but it's time for South Sydney to re-enter the senior NSWRL competitions," said Mr Richardson.
"We've received positive feedback from the NSW Rugby League regarding our application to play in their competitions which will allow our young players to stay within the South Sydney club from start to finish, representing our people as they take the field." Souths Juniors will continue to field teams in the SG Ball Cup under 18s and Harold Matthews Cup under 16s competitions, representing the South Sydney district.
The partnership between the Rabbitohs and Souths Juniors, from under sixes competitions to the NRL, will see the South Sydney Rabbitohs and the Juniors be the club of choice for boys and girls playing Rugby League in the South Sydney district under the one banner of South Sydney. "We feel it is important for us as a Club to build a full Rabbitohs football pathway in conjunction with Souths Juniors going into the 2019 season and beyond," Rabbitohs General Manager of Football Shane Richardson said. "It helps us create vertical integration right through the grades in terms of coaching, high performance and player wellbeing. It means our players can stay in red and green through all stages of their development, and gives them the opportunity to grow in a professional environment. It helps our coaches and staff to develop as people and within their roles following The Rabbitoh Way, which is the way in which we play and conduct our business. It allows us to have total control over recruitment decisions across all grades, adding to the talent that comes from our own backyard through the continued great work of Souths Juniors. It also gives our Members and supporters the opportunity to get behind teams representing South Sydney, with the rabbit on their chest, each and every week."
The partnership shows a clear pathway for talented players, boys and girls through to men and women, who dream of representing the Rabbitohs at the highest levels in Rugby League. The proposed NSW ISP and Jersey Flegg teams will join the Women's, SG Ball and Harold Matthews teams in playing a majority of their home games at Redfern Oval, signalling a significant return to Redfern for the South Sydney Rabbitohs.
The community-based game day events will see a modern-day take on the traditional Sydney derbies against teams such as the Newtown Jets, Western Suburbs Magpies, Canterbury-Bankstown Bulldogs, Penrith Panthers and North Sydney Bears in the ISP competitions and will provide a family feel for those attending the games as well as new revenue streams for the Club through Membership, merchandise, ticket sales and Souths Cares fundraising. "Aside from the benefits to our Football Program, the big winners out of this will be our Members and supporters," said South Sydney Rabbitohs CEO Blake Solly "We've listened to their feedback and increasingly our Members wanted our pathway to represent the South Sydney Rabbitohs and not have to see our young players deviate through another Club to play for South Sydney at the NRL level. We will be creating game days that are community-minded and a fantastic day out for everyone, primarily at Redfern Oval, for the pathways teams. Whether you want to bring the family and kids down for a casual afternoon at the footy, or you want to get a group of friends together to watch the footy before a night out on the town, Redfern Oval will be a key venue for all Rabbitohs Members and supporters when planning their weekend."
The exciting new pathways offer the opportunity for Members and supporters to immerse themselves with the true South Sydney experience with matches returning to the hallowed ground of Redfern Oval. "Our pathways teams will have the opportunity to train out of Redfern Oval, Members and supporters will be able to see the Rabbitohs play at Redfern on a regular basis once again, and Souths Cares will be able to activate at these games and continue to build our connections with our community," said Mr Solly. "It also gives us opportunities to raise revenue through new sponsorship properties, hospitality, and merchandise offerings. It's very exciting, we're all looking forward to having our application accepted and to our first game at Redfern Oval in 2019."
---