2018 End of Season Representative Selections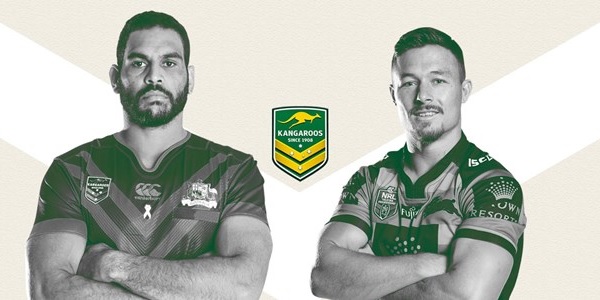 Inglis named Kangaroos Captain
1st October 2018
Congratulations to Greg Inglis and Damien Cook on their selections in the Australian squad for the end of season Test matches against Tonga and New Zealand. Greg Inglis has been named captain of the Kangaroos. He will become the Club's sixth Australian captain and tenth international captain.
Damien Cook's Kangaroo Selection
1st October 2018
Now, he tops off 2018 with an Australian Kangaroos jersey, an achievement he describes as an honour. "It's a very proud moment for myself, my partner Courtney and the family. I'm very honoured to be named in the Kangaroos squad and have a lot of people to thank for the great opportunity." He said. Cook is the first to tell you that his achievements have been made possible because of the hard work of his teammates, and one person he thanked, in particular, was Club, and now Australian captain Greg Inglis, who delivered the news that Cook was to don the Australian number nine. "Greg rang me this morning to let me know," he said. "It was a special moment I'll always remember, to have my good mate and Club captain and now captain of the Aussie team give me the news... [It] was very special coming from one of the best players to ever play our game." Cook's first assignment in the Green and Gold comes against the New Zealand Kiwis on October 13 in Auckland before facing off against a Tongan side the following week
Inglis to miss Kangaroo Tests after Suspention
2nd October 2018
Greg Inglis will miss the Kangaroos' matches against New Zealand and Tonga after being suspended for two games today.
Greg was caught speeding and driving still under the influence the following morning as he was returning from the Dubbo Koori knockout, near Lithgow.
Australian Coach Mal Meninga and NRL CEO Todd Greenberg agreed on the sanction after the Australian captain was charged with drink driving and speeding yesterday. They said it was important to uphold the principles of the RISE values (Respect, Inspire, Selfless, Excellence), adopted by the Kangaroos. Inglis, who today apologised for the breach, said he accepted the decision. "I know I did the wrong thing and, while I am disappointed at missing the tour, I accept the penalty," he said. Mr Greenberg said it was a difficult decision to suspend Inglis who had such an exemplary record over a long period of time. "Greg is not just a great player, he is one of our best role models, but he made a poor decision on this occasion," he said. "He deserves full credit for being upfront today by apologising and taking full ownership of his mistake. "It is a mark of the man that he has accepted responsibility for his actions and I have no doubt he will overcome this setback and retain his status as a true leader in our game." Mr Meninga said Inglis would be welcomed back into the Kangaroos by his team mates and management. "I hope to see him back in a Kangaroos jersey next year," he said. "Greg has been an integral part of the team for many years and I expect him to be back." Mal said the RISE values were important in ensuring players recognised the need to do the right thing on and off the field. "No one respects those values more than Greg and we look forward to him returning to the team next year. "Greg was in fact an integral part of the creation of the RISE values. "As a result he's accepted the penalty and I think he has shown real leadership by the way he has been accountable for his actions."
Gagai Called into Kangaroo Squad Selection
2nd October 2018
South Sydney Rabbitohs player Dane Gagai has been added to the squad following the withdrawal of Inglis.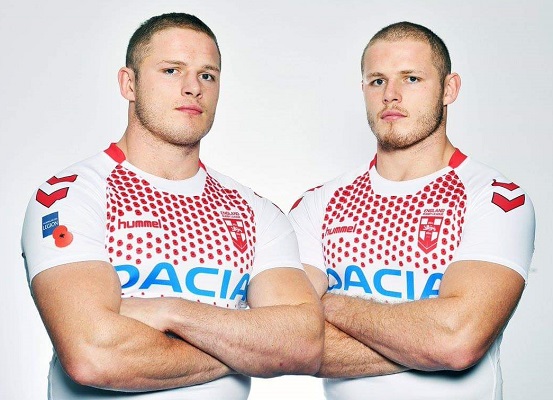 Burgess Brothers England 2018 Autumn Internationals Squad Selections
3th October 2018
Rabbitohs forwards Sam, George and Thomas Burgess have been named in England's 24-man autumn internationals will be England's first on home territory since they reached the final of last year's World Cup, having since beaten New Zealand 36-18 in Denver in June. England play France at the Leigh Sports Village on Wednesday October 17, then a three-Test series against New Zealand – at the KCOM Stadium in Hull on Saturday October 27; at Anfield in Liverpool on Sunday November 4; and at Elland Road in Leeds on Sunday November 11. "The England team have an attractive and important series of matches this autumn, and the players are relishing the prospect of representing their country in front of home crowds again," said head coach Wayne Bennett. "It's important that we build on the positive work of the last couple of years, including last year's World Cup and the Denver Test, against what we'd expect to be the usual stern challenge from the Kiwis." The England 24 includes nine of the 17 who played in the World Cup final, 15 members of the World Cup squad, and 13 of the 17 who won in Denver.
Sam Burgess Withdraws from England Squad
5th October 2018
Rabbitohs forward Sam Burgess will undergo shoulder and wrist surgery in the coming weeks which has seen him withdraw from the England squad for their upcoming post-season Test matches. Sam's brothers and fellow Rabbitohs players Thomas Burgess and George Burgess have been selected in the squad and will be available for selection for England's Test matches against France and New Zealand. Sam said: "I'm gutted that I have had to withdraw from these matches as I love playing for my country and it is a great honour. The reality of the situation is that it's imperative that I get these surgeries done, and with a view to the next three or four years, I need to get them done now. I'll be watching on from Australia and cheering on England against France and New Zealand, and I'm sure the team will do England proud."
Jennings and Tatola Tonga Kangaroos Test Squad Selections
19th September 2018
South Sydney Rabbitohs Robert Jennings and Junior Tatola are back in the Mate Ma'a Tonga squad ahead of the historic test against Australia in Auckland on Saturday 20 October. Winger Jennings and forward Tatola both made their debuts for Tonga earlier this year in the Pacific test in a big win for Mate Ma'a against Toa Samoa. Jennings and Tatola join an extended squad featuring big-name players like David Fifita and Jason Taumalolo. The South Sydney youngsters impressed on their international debuts, with Tatola even bagging a try, and both will be pushing for a selection in the final 17 ahead of a massive test against the Kangaroos.
The South Sydney Rabbitohs winger Robert Jennings has since been selected in the final 21-man Mate Ma'a Tonga team for their upcoming test match against the Australian Kangaroos.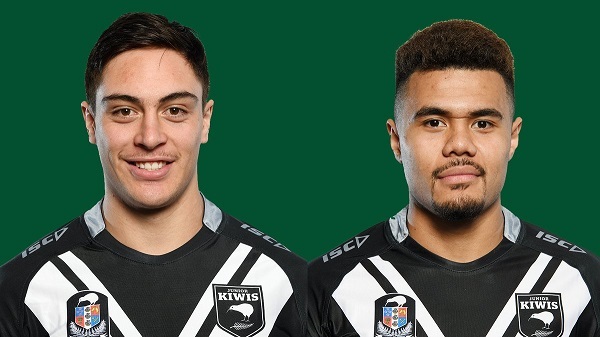 Hiroti and Ta'avale Junior Kiwi selections
12th October 2018
Congratulations to Mawene Hiroti and Lucky Ta'avale on their selections in the Junior Kiwis squad to take on the Junior Kangaroos on October 13 at Mt Smart Stadium.
---