2019 - The Cyber View from the Hill
10th July 2019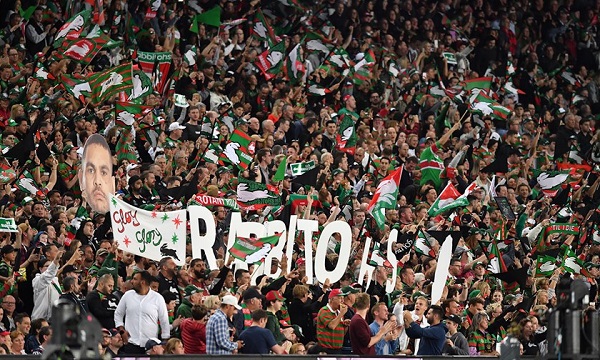 Drop to 3rd
The origin period impact comes to a end this weekend. After 4 losses we have now dropped to 3rd with a potential to drop out of the Top 4 if we don't get our season back on track. With 4 origin stars once again backing up, we come up against the team who beat us in golden point within our wins during the first 11 rounds. A table was done over the origin period has us running last after we had been running first pre-origin. While there has been improvement it has been for the full 80 minutes yet. Still 4 more wins to qualify for the semis.
Lowe Origin Call-Up
What a surprise this week as 18th man Ethan Lowe got call up into the squad and then was named to start. He had a quality performance with 52 tackles, and 4 from 4 goal kicking and his chargedown led to Queensland drawing level in the final minutes. It was one of the best debuts at SOO in a long time.
5 wins on the trot
Reserve Grade have had a resurgence during SOO period where the team has gone on a 5 game winning spree on the back off experiance gained while players were helping our in first grade. It has been a great effort where they have dominated in the second half over last few weeks and have now moved to the top of table.
Rodwell and Taaffe U20s SOO
Two of the better U20s players have made a impact on the U20s. Ky Rodwell continues to progress well with his selection as starting prop and crashing over for a powerful try. While Blake Taaffe was a late call up who went on to be starting half who working on linking the forwards and backs and a great try assist. Their careers continue to progress.
Young bags a double
In another tough game for our girls it was pleasing to seeone of our girls Emily Young score two tries. One more round to go for the girls.
Judiciary Consistency
Consistency at the judicary continues to be a issue with the referee, MRC and judicary panel not aligned. One player does a offence twice and gets a fine. Similar offence and another player gets 9 weeks after a media witch hunt. Then this week another player knees a player and no media witch hunt and has no penalty while this is usally a long penalty. Fans are getting frustrated when the media seem to influencing the decision making of the judicary. When this process should be impartial and consistent.