Aqualand 2019-21 Home Jersey Sponsorhip
21st January 2019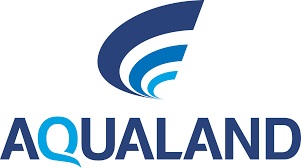 The South Sydney Rabbitohs are excited to announce that one of Australia's largest property developers, Aqualand Australia, has signed on as the Club's Major Home Corporate Partner for the 2019, 2020 and 2021 seasons.
Aqualand Australia, based in Sydney and established in 2014, has a portfolio of 23 sites valued at around $6 billion. Aqualand distinguishes itself as a developer of both Prime Foreshore Residences, boasting views across the iconic Sydney Harbour, and a Strategic Urban Regenerator, in areas benefitting from close proximity to key transport nodes, retail hubs and education facilities. It has a long-term aim of generating and fostering new communities, creating legacies for future generations. It is this link with community that has drawn Aqualand towards a partnership with the Rabbitohs.
"The more we spoke with Aqualand, the more both organisations realised that our visions and goals aligned, based around our communities," Rabbitohs CEO Blake Solly said. "Our community is at the heart of everything we do. We continually strive to make the community a better place to live through our connections with partners, our Souths Cares programs and through our interaction with members of the community. "Aqualand also wants to improve the lives of those in the communities in which they develop, and across their entire industry. They undertake long-term projects with clear benefits for the communities in which they are built, which is the same vision both our Football Club and Souths Cares have when undertaking our community-based programs. This is why we felt such a strong association with Aqualand and we could not be prouder to welcome them to our family, along with other major partners Alcatel, PlayUp and Zoom Communications, and our entire partnership network."
"We are thrilled to be signing as the Rabbitohs' major home corporate partner," said Jin Lin, Group Managing Director, Aqualand. "In particular, we're looking forward to lending a helping hand to Souths Cares, which also supports Indigenous Australians, disadvantaged and marginalised youth through education, training, health and employment programs. Our focus on forging stronger, more connected communities shares many synergies with the Rabbitohs' social mission and charity engagement," John Carfi, CEO, Aqualand, agreed. We look forward to strengthening this aligned vision through our role as Major Home Corporate Partner, together setting a new benchmark both on and off the field.
"The Rabbitohs and their fans are passionate, multicultural and family-orientated – just like Aqualand," explains Alex Adams, Aqualand's Head of Sales and Marketing and Head of New Business. "The club has one of the healthiest corporate networks in Australian sport and a genuinely engaged fan base, generating greater awareness for our brand." Aqualand branding will appear on the front of the Rabbitohs' NRL home jersey and the lower back of South Sydney's NRL away jersey for at least the next three years, with Aqualand also receiving other tangible, digital and networking benefits as part of their agreement.
---
© 2019 SSR Almanac / HOME / RETURN