2019 NRL Premiership - Round 8 Teams
South Sydney v Brisbane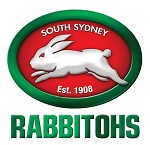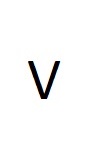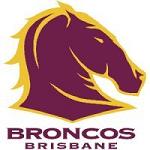 The South Sydney Rabbitohs are pleased to announce their 21-man NRL squad for their round 8 fixture against the Brisbane at the Stadium Australia this Thursday 2nd May at 7:50pm. The Rabbitohs will celebrate the on-field legacy of Greg Inglis at Thursday night's match as he begins the next chapter off the field in Rugby League. Inglis played 263 NRL games in his career including 146 games for the Rabbitohs. He represented Australia in 39 Tests, Queensland in 32 State of Origin matches and the Indigenous All Stars five times. Inglis is now transitioning into off-field roles in coaching, mentoring and community with the South Sydney Rabbitohs and Souths Cares. Greg's wax figure from Madam Tussauds Sydney will be on display at Aisle 127 for photos with Members and supporters, courtesy of Zoom Video Communications. A special pre-game cultural display will take place on field featuring a Welcome to Country, Indigenous dance groups and a didgeridoo player, who will welcome Greg onto the ground through a guard of honour of family and friends before being presented to the crowd. At half time, a Goanna Race will take place, acknowledging the post-try celebration made famous by Inglis during his time with the Rabbitohs, Queensland and the Kangaroos. Rabbitohs Members will be able to head to the P&O Members deck and sign a giant 'Thank You GI' card which will be given to the former Rabbitohs and Queensland captain. Burns, Doueihi, Kennedy, Dillon, Denniss are unavailable due to injury.
The South Sydney Rabbitohs team is:

Flbk -  1 - Johnston, Alex  
Wing -  2 - Allan, Corey    
Cntr -  3 - Turner, Kyle
Cntr -  4 - Gagai, Dane
Wing -  5 - Graham, Campbell   
5/8  -  6 - Walker, Cody 
Half -  7 - Reynolds, Adam 
Prop -  8 - Burgess, George 
Hook -  9 - Cook, Damien 
Prop - 10 - Burgess, Tom 
SRow - 11 - Sutton, John
SRow - 12 - Burgess, Sam
Lock - 13 - Murray, Cameron 

Int  - 14 - Tatola, Junior   
Int  - 15 - Nicholls, Mark  
Int  - 16 - Lowe, Ethan   
Int  - 17 - Knight, Liam   
Int  - 18 - Gagan, Jacob 
Int  - 19 - Tracey, Connor
Int  - 20 - Britt, Dean 
Int  - 21 - Hiroti, Mawene  

Head Coach – Bennett, Wayne 


The South Sydney Rabbitohs will take on the Newtown in the Canterbury Cup and North Sydney in U20 Jersey Flegg Cup matches. With the Canterbury Cup match scheduled to kick off at Saturday May 4 3:00pm at Henson Park and the Jersey Flegg under 20s game to commence at Thursday May 2 5:45pm at Stadium Australia.
The NSW Premiership squad for the game is :-

Flbk -  1 - Higgins, Leigh   
Wing -  2 - Hiroti, Mawene 
Cntr -  3 - Gagan, Jacob  
Cntr -  4 - Alatipi-Butler, Tarquinn   
Wing -  5 - O'Connor, Dylan 
5/8  -  6 - Tracey, Connor     
Half -  7 - Hawkins, Dean
Prop -  8 - Amone, Tom  
Hook -  9 - Brittain, Billy (c)  
Prop - 10 - Britt, Dean   
SRow - 11 - Peoples, Trent     
SRow - 12 - Johns, Jack    
Lock - 13 - Koloamatangi, Keaon   

Int  - 14 - Ta'avale, Lucky  
Int  - 15 - Gray, Brock     
Int  - 16 - Hills, Lyndon  
Int  - 17 - Gordon, Yileen 

Coach - Millard, Shane


The U20's Jersey Flegg Cup squad for the game is :-


Flbk -  1 - Tautaiolefua, James  
Wing -  2 - Frasca, Jack     
Cntr -  3 - Mougios, Nic  
Cntr -  4 - Angianga, Tallis 
Wing -  5 - Allan, Kane  
5/8  -  6 - Illias, Lachlan   
Half -  7 - Taaffe, Blake (c) 
Prop -  8 - Bain, Luke  
Hook -  9 - Cook, Josh  
Prop - 10 - Rodwell, Ky  
SRow - 11 - Aluni-Chanfoon, Maila 
SRow - 12 - French, Matt  
Lock - 13 - Gardner, Brock 

Int  - 14 - Mamouzelos, Peter  
Int  - 15 - Stowers, Augustine
Int  - 16 - Gale, Lachlan   
Int  - 17 - Manowski, Aiden

Coach - Rogers, Ben


The South Sydney Rabbitohs NSW Premiership Womens team play Penrith Brothers at Mascot Oval on Sunday May 5 1:30pm. The team is -


Flbk -  1 - Murray, Bryanna   
Wing -  2 - Tallon, Courtney     
Cntr -  3 - Doyle, Kari         
Cntr -  4 - Pilley, Tayla
Wing -  5 - Barker, Ngalika    
5/8  -  6 - Clay, Candice 
Half -  7 - Kelly, Akira 
Prop -  8 - Nean, Nyara    
Hook -  9 - Riley, Rebecca (c)
Prop - 10 - Mo'ale, Monique 
SRow - 11 - Vunakece, Eloise  
SRow - 12 - Boney, Latisha  
Lock - 13 - Gordon, Kyla  

Int  - 14 - Sutherland, Rhianna    
Int  - 15 - Waters, Meleanna      
Int  - 16 - Kennedy, Kandy 
Int  - 17 - Young, Emily    
Int  - 18 - Fonokalafi, Helen 
Int  - 19 - Baird, Nikki
Int  - 20 - Stojanovska, Annabel
Int  - 21 - Lamb, Rikka
Int  - 22 - O'Mealey, Lavina

Coach - Allende, Danny


---
© 2019 SSR Almanac / HOME / RETURN