NRL 2019 Finals Venue Changes - Return of Suburban Venues
10th May 2019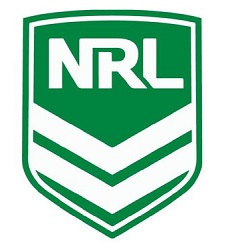 The NRL have announced that suburban grounds such as will be allowed to be used during this years finals series. Finals footy is set to return to suburban grounds for the first time in almost a decade with relevant clubs to be given options on where they host week one qualifying finals. The knockdown of Allianz Stadium and emergence of Bankwest Stadium as an elite venue has prompted the NRL to scrap its policy of Sydney finals being played at either Moore Park or ANZ Stadium, starting this season. Traditional venues including Brookvale Oval, Shark Park, Panthers Stadium, and the home grounds of Wests Tigers and St George Illawarra will be available to home sides should they earn hosting rights in week one by finishing first, second, fifth or sixth. Sydney clubs can also take games to the new Bankwest Stadium, or ANZ Stadium or the SCG.
"There was an opportunity to change the way we think about the finals series venues with Allianz Stadium not available and further challenges ahead with the redevelopment of ANZ Stadium," NRL CEO Todd Greenberg said. "Clearly Bankwest Stadium will be a great option for us for the finals series this year but it will also be wonderful to see the potential for our week one finals matches to return to suburban settings. "This will be in place for the 2019 finals series. Once we have the full Sydney stadia network back online we will reassess again." The NRL has also relaxed similar protocol regarding grand final qualifiers for Newcastle and Canberra, with both regional centres now able to host preliminary finals should either the Knights or Raiders earn the right. Under previous rules both sides would have hosted week three fixtures at ANZ Stadium or Allianz, protocol that remains in place for Sydney sides.
Brisbane, Melbourne, Gold Coast and the Warriors can all still host finals fixtures as per usual, while North Queensland's new stadium also now allows the Cowboys home ground advantage in week one. The new finals policy regarding suburban grounds is expected to remain in place until at least 2022, when Allianz Stadium's rebuild is completed. Head office has included two caveats to a suburban ground hosting a finals fixture; that the playing surface be up to an appropriate standard, and that the home club cover the cost of any necessary infrastructure needed such as additional commentary boxes.
---