2019 South Sydney Rabbitohs SOO II Selections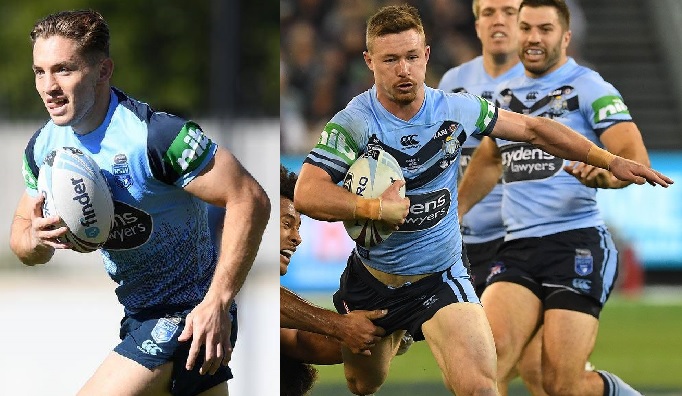 Cook and Murray New South Wales SOO II Selections
16th June 2019
Brydens Lawyers NSW Blues coach Brad Fittler has today announced seven changes to his side for Game Two of the 2019 Holden State of Origin Series at Perth's Optus Stadium on Sunday 23 June. Congratulations to Damien Cook at hooker and Cameron Murray on the bench who have retained their places in the team.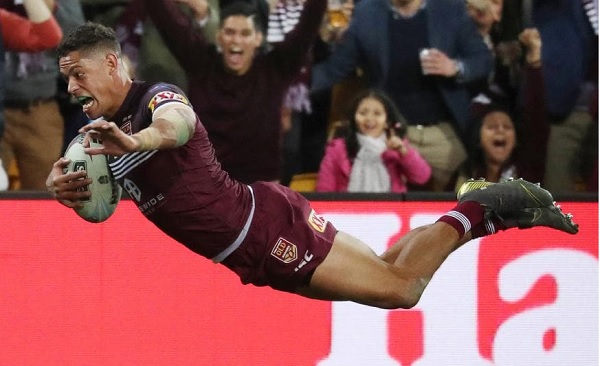 Gagai Queensland State of Origin II Selection
16th June 2019
Queensland Rugby League is pleased to announce the Queensland Maroons squad for Game II of the Holden State of Origin series in Perth. Dane Gagai has maintained his position on the wing in the successful Queensland squad.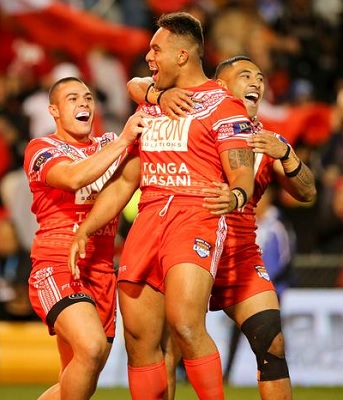 Tatola - Tonga Oceania Cup Selection
16th June 2019
Junior Tatola was selected as 18th man for the opening Oceania Cup clash against New Zealand. However after the suspension of Andrew Fifita he has been called up onto the bench. Congratulations to Junior Tatola on his selection.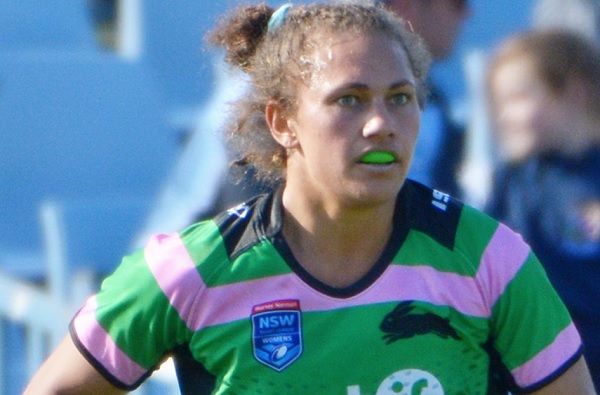 Vunakece - Womens Fiji Bulikula Selection
17th Jun 2019
South Sydney Rabbitohs Harvey Norman Women's Premiership second rower Eloise Vunakece has been selected in the Fiji Bulikula Women's Test Team that will play their first ever International match against PNG Orchids at 3:40pm as part of the Ox & Palm Pacific Test Invitational at Leichhardt Oval on Saturday 22 June. A senior player in the Rabbitohs' Women's squad, Vunakece has played seventeen matches for the Red and Green over the past two seasons and has featured in all but one match for the side in 2019, scoring two tries. Eloise says she is excited to be a part of Rugby League history. "It's very exciting, I didn't think I would get selected to be honest as there's a lot of great quality players out there," she said. "This is our first ever international game which makes it even more exciting to be selected. We've only had a few months to get a team together but we've been waiting for this opportunity for years. It's humbling to say the least, and my family are all very excited and will be coming down to the game. My brother Eloni retired last year so it's unfortunate we won't be playing together on the same day, but I'm looking forward to seeing him down there to cheer us on. It's great to see we've now got a women's team, and we are now playing an International match, as it has been a few years in the making." Rabbitohs Harvey Norman Women's Premiership Head Coach Danny Allende says that Eloise's selection is a testament to her hard work throughout the year. "Eloise has certainly worked hard this year and I am very proud of her," he said. "I think it's great we've got the Women's State of Origin on Friday and the Pacific tests on Saturday, so we'll be going out there to support her. Most of the girls put the team first, and although we haven't had the best results over the last few months with a number of injuries coming into the squad, there was probably no expectation for any of our players to feature in representative teams. But to see Eloise picked is a testament to her with the work she has put in. She works fulltime and has had to miss training because of work. So when that does happen, as a coach you feel really proud to see that she has been recognised. She has been buzzing at training which has also been great to see. Eloise will give everything that she has got. She gives 100% and will be competitive and she will bring in professionalism to the team. She leaves no stone unturned." The South Sydney Rabbitohs would like to congratulate Eloise on her selection.
---