Johns 2020 Contract Extension
15th August 2019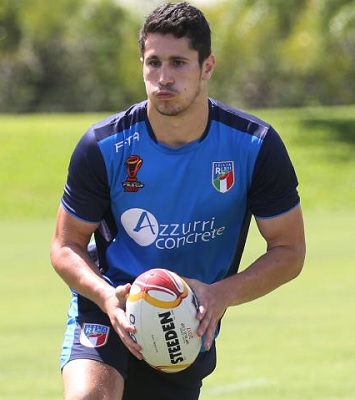 The South Sydney Rabbitohs are excited to announce the re-signing of young utility Jack Johns for 2020.
Johns, a 21-year-old second rower or five-eighth, has been part of the Rabbitohs' competition-leading Canterbury Cup squad in 2019 having trained with the full-time squad throughout the 2019 pre-season. Johns represented Italy at the 2017 Rugby League World Cup and has played in every game of the Canterbury Cup competition so far this season which sees South Sydney sitting in first position three weeks out from the finals series. Johns has taken one of the Club's development player contracts for 2020. Jack is the son of Matty Johns and qualifies for Italy on his mothers side.
"Jack has worked very hard over the past 12 months to transform himself from a five-eighth into an edge back-rower and he has taken a completely professional approach to his football this year. He comes from a wonderful family background, has a great attitude towards his football, has played World Cup football and we're delighted to be able to extend his tenure in the red and green for next year." , said Richardson.


JAck Johns
Date of Birth  - 15 October 1997
Place of Birth - Newcastle

Height: 188cm
Weight:  98kg

Position       - Second Row, Five-Eighth
Junior Club    - Harbord

Previous Clubs - Manly-Warringah(Juniors)
               - Pensinsula Sea-Eagles (Sydney Shield - 2016)
               - Newcastle (NYC - 2017)
               - Newcastle (NSW Cup - 2018)

Rep Honours - Italy (RLWC 2017)

NRL Games  - none


---
© 2019 SSR Almanac / HOME / RETURN