NSWRL Introduces New Concussion Rules for Season 2020 - 18th man
29th Juanuary 2020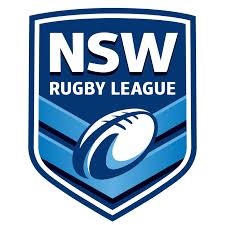 The NSWRL will introduce new concussion protocols into all its major competitions this season, including an 18th man concussion substitution and a mandatory stand-down period of 14 days, in the interests of player welfare and safety. NSWRL General Manager – Football, Barrie-Jon Mather said the decision was made in the off-season following a comprehensive review of concussion policies and procedures.
"We are just trying to increase the level of care and err on the side of caution when it comes to head knocks and concussions," Mather said. "All sports have taken their guidance from the same experts and the same studies and the NSWRL is doing what they can in the interests of player welfare and safety." The changes this year will include the introduction of an 18th man concussion substitution, which will allow clubs to carry an additional player on the bench who may be substituted into a game only if another player is ruled out from concussion. Players who are concussed will also be required to stand down for a period of 14 days and will only be eligible to resume contact training and be considered for selection again after receiving clearance from a specialised concussion doctor. The new concussion protocols will take effect for the opening round of the Junior Representative competitions (UNE SG Ball Cup, UNE Harold Matthews Cup, Harvey Norman Tarsha Gale Cup) on Saturday 8 February and will be in place for all major and pathway competitions across the state in 2020.
In other NSWRL news for season 2020, the U18 Tarsha Gale Cup will expand from 11-a-side football, as in 2019, to be a 13-a-side competition for 2020.
---
© 2020 SSR Almanac / HOME / RETURN