NRL Match Review and Judicary Changes
14th February 2020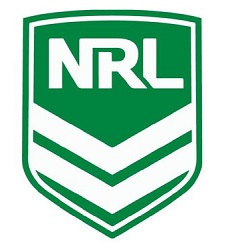 The National Rugby League Match Review and Judiciary procedures have been enhanced following an off-season review. The following changes, approved by the Australian Rugby League Commission (ARLC) and presented to a meeting of club Chief Executive Officers in Perth today, will apply to the 2020 NRL Telstra Premiership:

Improved Grading Guidelines

The NRL has approved the Match Review Committee (MRC) using new and improved guidelines to assign gradings to players for offences. The new guidelines will see the MRC undertake an assessment of three key indicators when they decide on gradings; Force (Low, Medium or High), Conduct (Careless, Reckless or Intentional), and Risk of Injury (Low, Medium or High), while reducing the focus on comparable incidents. They will also consider any relevant mitigating or aggravating factors in arriving at their grading of charges. "The guidelines aim to provide greater clarity to clubs and fans regarding the factors that may influence the grading of an incident," NRL Head of Football Elite Competitions Graham Annesley said. "In the past there has been a reliance on previous offences. The new guidelines will give the MRC members more licence to focus on the offence in front of them. Clubs will now have much more specific information available to them so they can decide whether to accept or defend charges."

MRC Panel Changes

Former Premiership-player Michael Robertson has been appointed as the new MRC Coordinator, replacing Michael Buettner. Michael Hodgson has also been retained on the panel. Additionally, fellow former players Luke Patten and Anthony Quinn have been appointed to the MRC, replacing Buettner and Stuart Raper. "Both Luke and Anthony come with experience as players, but also have continued to work in sport since they retired," Mr Annesley said. "Michael Robertson has been an extremely valued member of the MRC and deserves the opportunity to lead the panel."

Demerit points changes

The demerit points for Grade Two and Three Careless High Tackle will be increased to 200 points and 300 points respectively (from 150 points and 200 points).

Additionally, the demerit points for Reckless High Tackle offences will be increased to 400 points (Grade One), 500 points (Grade Two) and 600 points (Grade Three).

"It became clear that the previous penalties for mid to high range high tackles was not a strong enough deterrent for the type of offence," Mr Annesley said. "A stronger message needs to be sent and it will be."

Judicary Review Changes

The number of comparable incidents which can be used during Judiciary hearings has been reduced from three to one. The period of time from which comparable incidents can be used has also been reduced from two years to one year (preceding the date of the alleged offence). "Judiciary hearings became overly complicated and confusing in some cases as a result of the number of comparables allowed," Mr Annesley said. "By reducing the number of comparables and their shelf life, there will be more focus on the offence at the centre of the charge." The NRL is also considering the feasibility of live streaming some NRL Judiciary hearings, in order to increase transparency and education around the system. "We asked our supporters through an online survey if they believed they would benefit from watching Judiciary hearings and the vast majority felt they would," Mr Annesley said. "If we can address the technical issues of streaming hearings without interfering with the judicial process, this can only provide fans with a greater understanding of Judiciary hearing decisions."

Additional match for Fines in Finals

Players will qualify for one additional monetary fine – rather than demerit points - for minor Grade One offences including tripping, careless high tackles, contrary conduct and detrimental conduct for players involved in the NRL Finals Series. "Nobody wants to see players miss big games for relatively minor offences," Mr Annesley said. "Even if players have exhausted their monetary sanctions by Round 25, all players involved in the Finals Series will receive an additional monetary fine they can apply for." Previously, a monetary fine could not be imposed where a player has been previously convicted of an offence on two or more occasions during the season (including finals).

Sent Off Point reductions removed

The rule which gives players a one demerit point reduction for every minute of the game they miss after being sent off in a game will be removed. "While the aim of this rule was to allow players some reduction in sanction for time already served, ultimately it resulted in a perception that they were being provided with compensation for offences that were more serious in nature," Mr Annesley said. "Effectively, it was undermining the seriousness of the offence "It was clear that the rule had passed its use-by date." All changes were approved by the ARL Commission last week, for implementation in the 2020 NRL Telstra Premiership. The changes follow a review of the Judiciary and Match Review procedures undertaken by the NRL's Elite Competitions department. "These changes will ensure greater consistency and increased transparency – while also keeping the necessary level of deterrence for foul play," Mr Annesley said.

NRL Judicary Changes for Crusher Tackles

18th August 2020

The Australian Rugby League Commission (ARLC) has approved changes to the NRL Judiciary Code which will ensure harsher penalties for "Crusher" tackles. As part of the changes, a separate "Crusher Tackle" charge has been added with immediate effect to the NRL Judiciary Code of Procedure. The base penalties for Crusher Tackles will now be as follows:

Grade One – 200 points
Grade Two – 350 points
Grade Three – 500 points

Charges considered to be more serious than Grade Three will be referred directly to the Judiciary for determination. Previously, crusher tackles had been positioned under the Dangerous Contact – Head/Neck charge, with lower Grade One (100 points) and Grade Two (300 points) base penalties. NRL Head of Football – Elite Competitions Graham Annesley said there had been 18 Dangerous Contact – Head/Neck charges for crusher-style tackles so far this season, with many Grade One offences not resulting in a suspension. "We have seen a concerning increase in the Crusher-type tackles in recent years and the Commission has approved stronger deterrents to reverse this trend," Mr Annesley said. "Crusher tackles are dangerous and carry with them the real potential for catastrophic consequences to the tackled player. Despite the charges and warnings previously imposed, we have not seen a decline in offences, so it has become clear that the penalties we had in place were not sufficient. While we never want to see players suspended and would much prefer the offences do not occur, we have a responsibility to strike the right balance between deterrence and punishment. This is a serious player safety issue and the changes are supported by the Rugby League Players Association."

RLPA Chief Executive Clint Newton said: "It is important that we continue to raise awareness across the playing group about the potential consequences of crusher style tackles. We are supportive of the proposal as we believe it will help in achieving this, however any change endorsed by the Commission should also be supported by further data analysis and education programs for players and coaching staff." The changes will be in place for Round 15 of the NRL Telstra Premiership.

NRL Strealines Bunker

15th September 2020

The NRL has adopted procedural changes to Bunker operations which will provide a more simplified approach to decision making. The primary basis of the change is a reduction in the number of Bunker officials involved from two to one effective from Round 19, commencing Thursday. "Earlier this year the change from two on-field referees to one has simplified officiating, resulting in a high standard being maintained so far this season. Referees have demonstrated increased confidence to make their own decisions," NRL Head of Football Elite Competitions Graham Annesley said. "Similarly, by reducing the number of people involved in the review process, we feel Bunker officials will also feel more confident in making decisions without consultation, thereby avoiding potential conflicting views or doubt that may on occasions be created by the involvement of a second review official. Importantly though, these changes will be invisible to our Clubs and fans on game day. The primary expectation of everyone involved in the game is to see the Bunker make prompt, accurate decisions. They have no interest in what happens behind the scenes so they will notice no difference during games other than what we believe will be improved decision-making. Along with all other aspects of officiating and football related matters, these changes will be reviewed at the end of the season for further Commission input and approval."

NRL to trial Experimental Rules

22nd September 2020

The Australian Rugby League Commission has today approved a number of experimental rule changes to be trialled in two matches during the final round of the Telstra Premiership. The Commission has approved the following experimental rules to be trialled in the Brisbane Broncos v North Queensland Cowboys game on Thursday night and the New Zealand Warriors v Manly Sea Eagles game on Sunday afternoon. Neither match will have an impact on the Top 8.

Use of the "Six Again" rule for 10 metre infringements.
Handover for kicks into touch rather than a scrum.
Nominated Forwards only in the scrum.
Change in Bunker referral process to reduce stoppages.

NRL Chief Executive Andrew Abdo said the decision to trial experimental rules provided a practical opportunity for the Commission to test the impact such rules would have on matches in the future. "The Commission's focus is to ensure our games are as entertaining and free flowing as possible for our fans. Like we have in previous seasons, we will use games which will have no impact on the top eight to test the potential rule changes. We will obviously also take on board feedback from the players and clubs involved and report back to the Commission during the off-season," he said. "We are a sports entertainment business. It is important to continuously test innovative ideas, aimed at a better fan experience. This weekend is a great opportunity to test the practical application of some of the refinements which have been raised during the year." Mr Abdo said the Commission had listened to strong feedback from fans and clubs about issues relating to scrums and the Bunker this season. "It is clear the current process around scrums and the Bunker could potentially be better. We are also looking at ways in which we can reduce stoppages without compromising the accuracy of the Bunker." Mr Abdo said all rules would be reviewed by NRL management for consideration by the Commission at the end of the season.
---
© 2020 SSR Almanac / HOME / RETURN