NSWRL Community Rugby League restart on July 18
22nd April 2020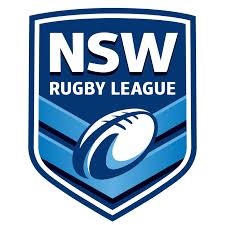 Guided by the latest advice, the Board of NSWRL today established a plan for a re-start of Rugby League activities from July 2020 to coincide with a common return date for some other winter sports across the state and the commencement of Term 3 in the school year. The decision to kick-off a shortened Community Rugby League season and to re-start other abbreviated senior competitions will be further reviewed and confirmed by 1 June 2020 subject to the existing Government advice available at the time. The decision took into consideration the NSW Public Health (COVID-19 Restrictions on Gathering and Movement) Order 2020 which is currently preventing sport from being conducted and expires at midnight on 29 June 2020 (unless further extended). Accordingly, the earliest possible return date is 30 June 2020, unless the NSW Government decides to lift the Public Health order earlier. In line with most NSW winter sports, the NSWRL Board has agreed to a competition re-start date of 18th July 2020 with a 1st July 2020 training restart date, coinciding with the end of the next school holiday period and start of Term 3, while allowing a return to training on 1 July 2020. This is subject to the status of the public health in the interim. It applies to the following, in an abbreviated form, yet to be finalised:
Community Football: to commence. The 2020 season was originally due to commence 4 April when it was postponed in March. All Clubs and Leagues are encouraged to continue to take registrations beyond the traditional 30 June registration cut-off date.
Ron Massey Cup, Sydney Shield and Harvey Norman Women's Premiership: competitions to resume. One round had been played when the competitions were suspended on 27 March.

In relation to the nine competitions cancelled by the NSWRL Board on 27 March, the Board has today determined that no premiers and no player of the series awards will be declared for any of those competitions for 2020. This applies to the following:
Major competitions: Canterbury Cup NSW, Jersey Flegg Cup, Women's Country Championships and Men's Under 23s Country Championships
Junior Representative competitions: SG Ball Cup, Tarsha Gale Cup, Harold Matthews Cup, Andrew Johns Cup and Laurie Daley Cup.

The Board and Management of NSWRL have been continuing to closely monitor developments with regards to the COVID-19 pandemic and will continue to strictly follow the Government advice so that we will only return to playing footy when it is deemed safe to do so. Everyone in the Rugby league community would appreciate that there is still a lot that is not known about how Australia may be impacted by this pandemic moving forward, and how all tiers of Government may need to respond to advice around risks to public health for the broader community. NSWRL and all of us in our Rugby League community will need to be responsive to the continual changes to the government advice around risks to public health, and should it become apparent that a July date may not be feasible, adjust and reassess at that time.

NSWRL Womens Premiership to resume on July 1

10th Jun 2020

The NSWRL is pleased to announce that senior sport competitions, including the Harvey Norman NSW Women's Premiership, have been cleared to resume from 1 July after the NSW Government's latest announcement today. The decision follows last week's announcement that community football for children in competitions up to and including under 18 comps will also resume next month following the advice from government and health authorities. NSWRL Chief Executive David Trodden said the decision today was welcome news for Rugby League and all winter sports across the state and would help the community continue to heal after strict measures were introduced to control the threat of coronavirus. "This is another great result for Rugby League across the state of NSW and I thank the NSW Government for allowing us to resume," Trodden said. Trodden said that training (in groups of up to 10) can begin as soon as clubs have complied with the NSWRL's COVID-19 regulations that have been developed in line with the Australian Government's "Return to Sport" framework.
---
© 2020 SSR Almanac / HOME / RETURN