Latrell Mitchell fined for COVID-19 Social Distancing Breach
28th April 2020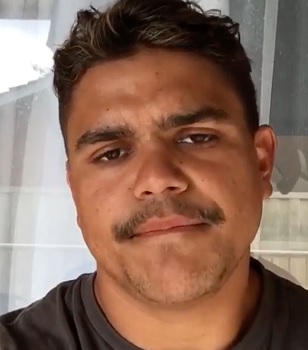 The National Rugby League (NRL) has today issued Latrell Mitchell and 3 othe 3 NRL players with breach notices for bringing the game into disrepute. The notices allege that Mitchell has shown a blatant disregard for public health orders, guidelines and advice and in doing so has brought significant reputational damage to the NRL. Penalties are:
$50,000 fine (60 per cent suspended for the remainder of the season)
1 match suspension (suspended for the remainder of the season)

All players will have five days to respond to the breach notices before a final determination is made. The penalties allege that each player has brought the game into disrepute and do not pass judgment on any ongoing police investigations.

Australian Rugby League Commission (ARLC) Chair Peter Vílandys said: "The players have a responsibility to the game and community. It is important that, in these challenging times, we all have to work together to combat COVID-19 and compliance with public health orders is a critical requirement,íí he said. The players have to understand that they are putting the game and the community at risk by their actions. Itís certainly hard to accept such behaviour when the game is doing everything it can to persuade the community that its players are responsible and behave appropriately. The penalties have been structured so as to give these players one further opportunity to demonstrate that they can be trusted. If they contravene again, then those parts of the penalty that have been suspended will be activated and they may also be subject to further sanction."
---
© 2020 SSR Almanac / HOME / RETURN