Rabbitohs Return to Training after COVID-19
4th May 2020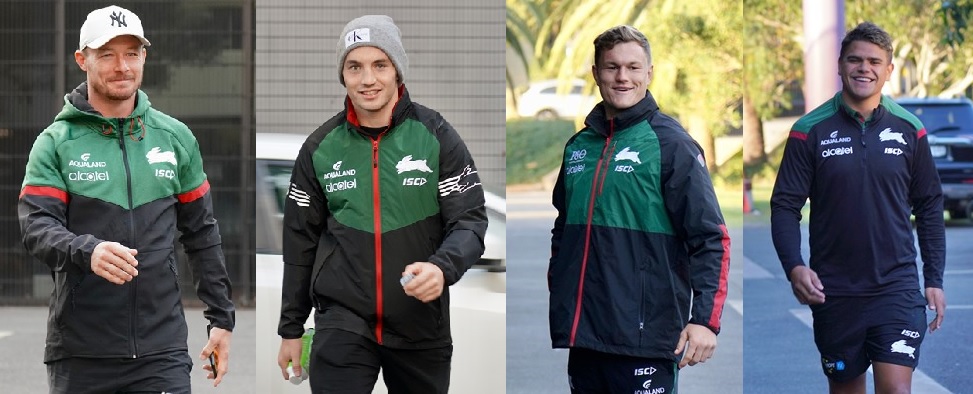 Rabbitohs along with all other National Rugby League (NRL) squads today returned to work for the first time since the Telstra Premiership was suspended, completing the Apollo Player Protocol workshop, ahead of active training resuming on Wednesday. All 16 squads assembled at club bases to participate in the education day to ensure players and selected staff understand the strict 40 page biosecurity protocols designed to keep themselves and the community healthy ahead of training resuming. Today was the first formal step as clubs commence a pre-season ahead of the resumption of the Telstra Premiership on May 28.

Australian Rugby League Commission (ARLC) Chairman Peter Vílandys AM said the education day was an important milestone in the recommencement of the competition. "Itís a great day for rugby league to see our squads assembling for the first time since the competition was suspended and Iím grateful to Clubs and players for the commitment theyíve shown to ensure the competition resumes on May 28," Mr Vílandys said. "Every player participated in an education day which explained our strict biosecurity protocols to ensure players understand what they can and cannot do. Our protocols are substantially stricter than the current government measures and we wanted to ensure the first day was devoted to educating our players - they know the future of the game rests with them complying with our protocols."

Tomorrow will be used as an additional education opportunity as well as team meetings and individual meetings between players and staff before active training resumes on Wednesday, in compliance with the National Principles for the Resumption of Sport and Recreation Activities guidelines. To assist players and staff, the NRL has provided each Club with a dedicated COVID-19 liaison officer to help oversee implementation of the protocols, and the Clubs will allocate a COVID-19 coordinator to assist players and staff.

Acting Chief Executive Andrew Abdo said the NRL was making strong progress to resume the season. "Seeing our players back together is an exciting occasion for our fans and our stakeholders," he said. "Everything we are doing is focused on resuming the Telstra Premiership on May 28 in the safest environment possible. Our clubs and our players have been outstanding in working together to make a return a reality."

Three Rabbitohs Sent Home

4th May 2020

The Rabbitohs are taking the NRLís health protocols very seriously. As a result, three Rabbitohs players Captain Adam Reynolds, Liam Night and Latrell Mitchell were sent home today and were tested for COVID-19 (coronavirus) following the presentation of mild symptoms this morning.

Results have shown that all players have been cleared of COVID-19 infection.
---
© 2020 SSR Almanac / HOME / RETURN