NRL Secures Revised Broadcast Deals
28th May 2020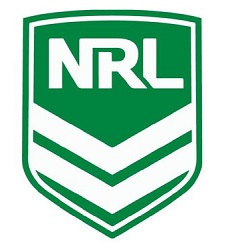 The Australian Rugby League Commission (ARLC), Foxtel and Nine Entertainment Co have agreed to a broadcast partnership to secure the long term delivery of rugby league to fans. The deals provide certainty with both broadcasters recommitted to the current rights period until the end of 2022; with Foxtel extending its partnership for a further five years until the end of 2027.
ARLC Chairman Peter Vílandys AM thanked both broadcast partners for their cooperation and collaboration and said the result is a win for fans, the game and all partners. "I want to thank Foxtel CEO Patrick Delany and Nine CEO Hugh Marks for reaching an outcome that puts the fans and the gameís future first," Mr Vílandys AM said. "I am delighted to have worked with our long-standing partners Foxtel and Nine to reshape and resume the 2020 NRL Telstra Premiership. It is significant that on one of the most important days in our gameís history, we have finalised the deals to ensure its future. Our negotiations were tough but always in a spirit of goodwill and shared ambitions for the betterment of rugby league. We could not have reached our May 28 restart ambitions without the teamwork and collaboration of our partners. These deals provide certainty to ensure our 16 clubs remain strong and that we can continue to invest in grassroots rugby league across our communities."
For the resumed 2020 season:
Foxtel will continue to show all eight games every round - including five exclusive telecasts each weekend;
Nine will continue to televise three weekly NRL matches - Thursday and Friday nights, plus Sunday afternoon;
Nine will provide exclusive coverage of the October 25 Grand Final;
Nine will continue its exclusive coverage of the three State of Origin matches, to be held this year over three weeks on November 4, 11 and 18.

Foxtel Group CEO Patrick Delany said: "Foxtel is incredibly pleased to support the NRL through this difficult period and to have footy back on Foxtel this weekend, every round, every game, live and ad free during play. This is a great outcome for footy, for fans and for players. Itís also a hugely important signal to everyone in Australia, and around the world, that we will get through these times, and we can keep players and coaching staff safe while we all enjoy the game. The agreement between Foxtel and the NRL extends our existing broadcast rights for a further five years and cements our position as the Home of NRL until 2027. It provides the NRL with the certainty to continue to develop the status of the game and gives fans the go to destination for the best of NRL, all in one place. Being back on the field and back on air tonight doesnít happen without leadership. I want to acknowledge Peter Vílandys AM and everyone at the NRL and the clubs for their passion to get the game back. Itís been outstanding."

Nineís CEO Hugh Marks said: "As we approach the kick off for the resumption of NRL season 2020, I want to congratulate Peter on his leadership, and also Andrew for stepping into his role in these extremely difficult circumstances. They have both enabled us to confidently move forward and invest in the future of NRL. The team at Nine are in this for the long term and we all look forward to working with the NRL and all the stakeholders, as we continue to build on the success of the game for its long term future. Our on-air and production teams have combined to bring even more excitement to the game, further enhancing the experience for the fans at home starting tonight. Letís now all enjoy the game."

Nine is reporting that it has saved $27.5 mil for each 2021 and 2022, while there is a reported saving of $64 mil in 2020.
---
© 2020 SSR Almanac / HOME / RETURN