2021 - The Cyber View from the Hill
17th March 2021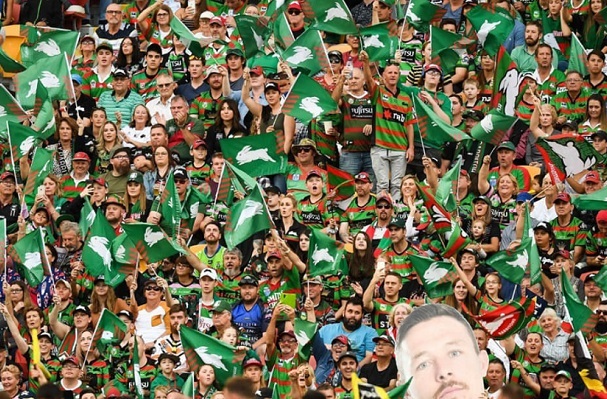 2021 Starts with a Thud
It only took 20 min for all of th pre-season hype to come crashing down in a thud. We were dominated early as our forwards struggled to handle the onslaught. But after that we settled in and got back into the game winning the remaining 50 minutes of the game. We will need to play a full 80 minute game against the better teams and maintain ball control Its only Round 1 and a long way to go.
Arrow strong hit out
One of the positives out of the game was new recruit Jai Arrow. When he and Koloamatangi came on it help steady the ship in the forwards and give us some much needed go forward. Arrow set the standard the rest of the team needed.
Mago power game
Patrick Mago dropped back into reserve grade last week and had a immediate impact with his string running. But was not his ability to do it in short 10 minute stints that impressed me but that he played a normal prop game and made 150m. This success has earned him a immediate recall back into the top 17.
Another Burgess makes the grade
Just when we can't genough Burgess's in the team along comes another one Renee Burgess who made her W-NSWRL debut on the weekend. She is a Mascot girl who played in our Tarsha Gale teams, and a life-long Souths fan is living her dream of wearing the cardinal and myrtle. We wish her all the best and look forward to seeing her progress.
Heffron DA Process
Heffron development has taken a step forward during the week with the main DA proposal going in front of council. Heffron is aone of the largest $60 mil projects ever being undertaken by Randwick Council. It has undergone many reviews and public feedback sessions. But we are finally nearing the end of the planning process. We are looking forward to seeing the main contruction finially begin.
Round 1 - Stat Attack
Statistically it was a poor game. Completion dropped to 63% from 90% last week. Errors dropped to 16 from 5 last year. We gave away 3 penalties and 2 6-again calls from 4 last week. Souths Effective 1st tackle was dropped to a the poor level of 37.1m from 26.7m last week. Our missed tackles improved to a good level of 22 from 25 last week. Opposition offloads improved to 4 from 12 last week.
Looking at our left side defence - Johnston-DGagai-Walker-Host/Murray (1-3-3-3) dropped to 10 from 5 missed tackles last week. On the right side Mansour-Graham-Reynolds-SuA/Murray/Marshall (1-1-1-3) improved to 6 from 11 missed tackles last week. Ruck defence Tatola/Arrow/Nicholls-DCook-Burgess/Koloamatangi-Murray/Marshall/Arrow (1-2-0-3) improved to 6 from 8 missed tackles last week.
Our go forward was dropped to 1330m from 1790m last week. No-one made 10+m per run. Arrow, Koloamatangi, Mitchell, DGagai and Graham making 100+m in the match. Defensively Murray was our best in the tackling raking up 49 tackles. Burgess, Tatola, Nicholls, Kolomatangi and Mitchell didn't miss a tackle.
Rabbitohs Radio - Weekly Segment
Boys chat to the Campbell Graham, remember Ernie Hammerton and preview the Sea Eagles game.