2021 - The Cyber View from the Hill
19th May 2021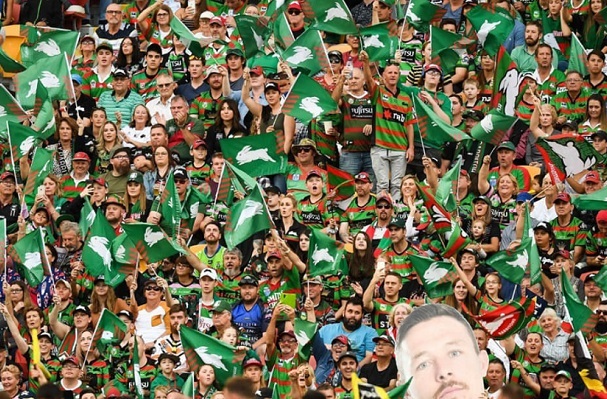 Souths Bounce Back
Souths bounced back in a big way for the first 30 minutes racing out to a 20 nil lead. But momentum swung on the back of the head bin crack down this weekend when Su'A went off. Souths then as they have been doing for a number of weeks, started dropping the ball and allowed the opposition back into the game. Before refocusing and wrapping up the game in the final 10 minutes. We still need 7 more wins to make the semi's. Now off to Dubbo for a preliminary final rematch against the unbeaten competition leaders.
Reynolds 100 season points
Reynolds passed 100 points for the season in his return match on the weekend and is on target for another bumper point scoring season. He is now only 105 points behind point scoing legend Eric Simms in First Grade after kicking another 21 goals without a miss.
Lower Grade Troops Return
After the week off due to NRL Level Protocols being applied to the NRL Top 30 plus 6 players we have a number of troops returning this weekend. Our lower grade spines go back to full strength just as our first grade team also does with the return of Mitchell. Its going to be a big 3 games against Club Championship leaders Penrith this weekend.
Congratulations to CvC Reps
It was a rugby league first for South Sydney we had the Moale brother sister combination of Davvy in U18s and late call up Moniqua in the Womens both played in the respective City representative matches on the weekend. Congratulations to both players, and other represnetative Seli Mailangi for City and Ellie Johnston in the NSW Country team.
NRL Sin Bin City
Well all of the talk this week has been about the number of Sin Bin's and Send Off's. We not only saw Sin Bin's for head knock's, we saw them for Dangerous Cannon Ball tackles and Repeated 6-Again infingements. It ended up 19 in total for the weekend, which fans have changed its name from the magic round to Sin Bin City. Reviewing them most were fair, with the only question why did it take 10 rounds to start enforceing the existing rules. But what it has done, it assist better teams get better and poor teams who are struggling with fatigue get further penalised. How long the crackdown last will be interesting, but it is guaranteed it will decide a number of games in the coming weeks
Round 10 - Stat Attack
Statistically it was a game of two halves. Completion improved to 80% from 68% last week. Errors improved to 10 from 11 last week. We gave away 2 penalties and 3 6-again calls from 5 last week. Souths Effective 1st tackle improved to a average level of 32.6m from 40.8m last week. Our missed tackles dropped to a very poor level of 36 from 29 last week. Opposition offloads improved to 10 from 14 last week.
Looking at our left side defence - Johnston-DGagai-Marshall-Koloamatangi (0-5-2-6) dropped to 13 from 7 missed tackles last week. On the right side Milne-Burns/Cartwright-Reynolds-SuA (0-3-1-1) improved to 5 from 8 missed tackles last week. Ruck defence Burgess/Sele-DCook-Tatola/Nicholls-Knight/Arrow (7-3-3-4) dropped to 17 from 13 missed tackles last week.
Our go forward improved to 1638m from 1083m last week. Burgess, Nicholls, Sele and Walker made 10+m per run. Burgess, Tatola, Knight, Arrow, Walker and Milne made 100+m in the match. Defensively Damien Cook was our best in the tackling raking up 50 tackles. Johnston and Milne didn't miss a tackle.
Rabbitohs Radio - Weekly Segment
Boys chat to Adam Reynolds, remember Dave Taylor and preview the Panthers game.