2021 - The Cyber View from the Hill
9th June 2021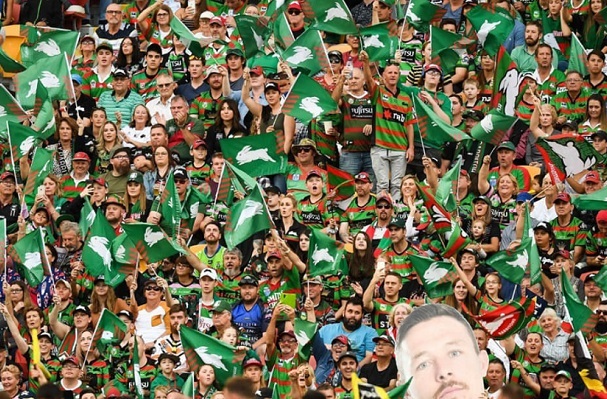 Week Off
The boys have had a week off, which will become important during the course of the year, where niggling injuries can be rested. Souths are sitting in a very good position at the halfway mark of the season. But in a battle to maintain their top 4 position. We sit equal 3rd and need 6 more wins to make the semi's. Now for a match against the dropping Newcastle team with Origin stars backing up.
Mitchell SOO Return
It was a great return for Latrell Mitchell in his return to the state of Origin arena. He scored two tries and setup another two in a dominant display at left centre.
Mamouzelos gets his chance
With Josh Cook out injured, Peter Mamouzelos has been given a chance in the higher grades. Last week he played his first game off the bench in reserve grade, and this week he is off the bench in first grade. He has been a standout in the U21s competition and we watch with interest his progression into the higher grades.
Kilisimasi & Johnston steal the show
It was a dominant display against the hapless Cabramatta. Souths dominated from the outset with big forwards running rampant. Ellie Johnston cross for a hattrick of tries while Kilisimasi has impressed as the season has progressed with a double.
Acting now rampant
The rushed in new sin bin directive for high tackles has had the expected results of increasing players faking injuries to get a penalty or even a opposition player sin binned. While it is good to see the high shots removed from the game, the stoppages are now growing as every face slap is now given the concussion test. The NRL needs to go back to its rules committee to pressure test rule changes.
Rabbitohs Radio - Weekly Segment
Boys chat to Brad Ryder, remember Butch and preview the Knights game.