2021 - The Cyber View from the Hill
14th July 2021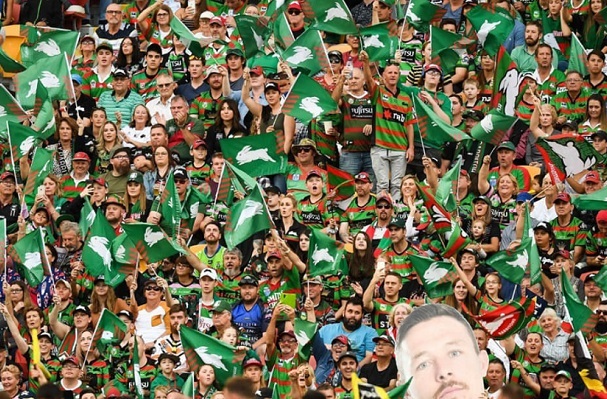 Young Players Step Up
It was a 5 day turn around with a sudden change of venue. We also had 5 player out on representative duties. As a result a number of players were asked to step up and fill in. After a nervous start which saw the Cowboys race out to a 10 point lead, the young brigade lead by our experianced halves took control of the game and recorded a record win over the Cowboys. Season 2021 continues to be one of our best on record. In 2013 our best to date scored a average of 24.3 points per game. In 2021 we are currently averaging 29.4 per game. We still hold outright 3rd and need 2 more wins to make the semi's. It is now off to NRL Island on the Gold Coast to play the Bulldogs.
Milne Treble
The recent focus on developing our right side attack is paying dividends for our right winger Taane Milne. After cracking a try in his last two games, this week he ended up with a hattrick of tries. One of which was a blockbusting special. Looking forward to seeing a lot more as the year progresses.
Walker Blues Loss is Souths gain
With the decision to bypass exprianced pairing of Walker and Reynolds because coach Fittler didn't want the NSW Blue to play like "South Sydney", walker and Reynolds decided to remind everyone how good they really were. What was NSW Blues loss turned out to Souths gain. Walker had a hand in both left and right side attacking plays setting up a number of line breaks and 3 tries.
AJ Races past 20 tries
What more can you say about Alex Johnston. This week he once again picked up another 3 tries on the end of our leathal left side attack. THat is now 13 tries in 5 games to race to 22 tries for season. This is the fourth time he has collected 20 tries in a season in his career. He is well on track to catch Les Brennan(29 Tries) and Johnny Graves(28 tries) season try scoring record.
Sydney Lockdown - Its off to NRL Island
Over the last week we have seen the new Delta strain of the Covid virus cause havoc in Sydney. In what started as a simple Bondi outbreak, has sent Sydney into lockdown, as teh virus runs rampant through Sydney South West Suburbs. The NRL has been effected when games were located to Newcastle. But since the weekend we have seen teh NRL bite the bullet like others codes have done and relocate all NSW teams to Queensland, with team s based on the Gold Coast, Sunshine Coast and in Brisbane. So for the next four weeks, welcome to NRL Island, where we now see a real possibility of the season being played out in Queensland.
Round 17 - Stat Attack
Statistically it was a very good game. Completion dropped to 81% from 82% last week. Errors improved to 8 from 9 last week. We gave away 1 penalties and 3 6-again calls from 6 last week. Souths Effective 1st tackle dropped to a good level of 22.5m from 25.8m last week. Our missed tackles improved to a good level of 22 from 24 last week. Opposition offloads improved to 8 from 12 last week.
Looking at our left side defence - Johnston-Burns/Marshall-Walker/Marshall-Koloamatangi/Host (0-2-2-2) improved to 6 from 8 missed tackles last week. On the right side Milne-Graham-Reynolds-SuA (0-2-0-3) dropped to 5 from 4 missed tackles last week. Ruck defence Nicholls/Koloamatangi-Mamouzelos/Marshall-Burgess/Knight-Sele/Mago (2-1-4-4) dropped to 11 from 10 missed tackles last week.
Our go forward dropped to 1985m from 1777m last week. Burgess, Koloamatangi, Sele, Host, Mago, Taaffe, Milne, Burns, Johnston and Marshall made 10+m per run. Koloamatangi, Burgess, Knight, Su'A, Sele, Mago, Burns, Milne and Johnston made 100+m in the match. Defensively Mamouzelos and Su'A was our best in the tackling raking up 35 tackles. Knight, Reynolds, MIlne, Johnston and Taaffe didn't miss a tackle.
Rabbitohs Radio - Weekly Segment
Boys chat to Andrew Denton, remember Graham Murray and preview the Bulldogs game.