2021 - The Cyber View from the Hill
8th September 2021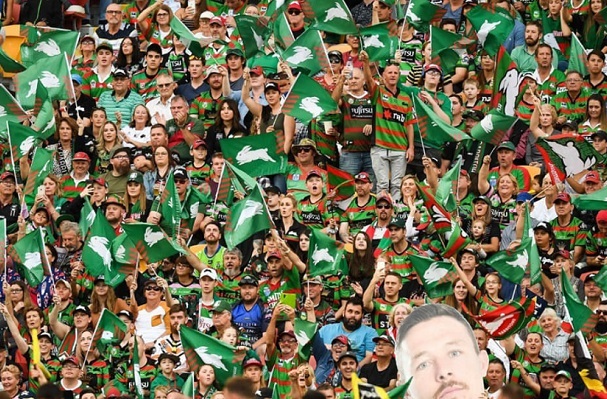 Baby Bunnies make it 20
With 3rd place locked in South Sydney took the opportunity to give the rest of the squad who are based in Queensland a run. With 8 new faces and 2 debutants the team has became known as the Baby Bunnies. The young squad showed they will be ready for the rigous of the NRL with a strong performance as they move out to a 20 nil lead. This core could have been even higher on the back of 3 no tries and a 3 missed goals. But as expected from so many players who had not played all year, fitness was a issue at back end of the game as the opposition quickly got a few tries to bridge the game. It was a good hit for these fringe players in readiness for the finals. The win over the Dragons was South Sydney's 20th for the season setting a new 113 year record. Finals time has finally arrived. Feels like we have been waiting for this game since June. A win throws open the final series, a loss puts on showdown with the minor premiers.
Ilias gets his chance
Congratulations to Lachlan Ilias you stepped up this week to fill in the big shoes of Adam Reynolds. He is a organising style of half who lifts in vitals moments in a game. He stepped up and showed everyone what the future holds. He has a quality kicking game which resulted in his debut try. Looking forward to seeing his progress next year.
Pistol Pete
Peter Mamouzelos is becoming a crowd favourite when he gets his chance. He showed his ability to organise a team from the ruck, ability to attack the line. Bt in this game he showed us the other vital skill of defence as he rattled up a whopping 50 tackles. He held his own at this next level and will be putting pressure of Damien Cook next year.
Brisbane Grand Final
After the delta variant continues to run a muck in Sydney and Melbourne, the NRL has bitten the bullett and for the first time in 114 seasons will hold the Grand FInal out of Sydney as it goes moves to Lang Park Stadium in Brisbane for the first time. With only the rebel Super League Grand Final ever being played there. The NRL is playing cautious in the first 3 weeks of the finals playing them at regioanl centres in Queensland, so to avoid any snap lockdown concerns
Round 25 - Stat Attack
Statistically it was a average game. Completion improved to 91% from 84% last week. Errors improved to 7 from at 8 last week. We gave away 3 penalties and no 6-again calls from 6 last week. Souths Effective 1st tackle dropped to a good level of 29.2m from 22.1m last week. Our missed tackles dropped to a good level of 24 from 19 last week. Opposition offloads improved to 4 from 8 last week.
Looking at our left side defence - Milne-Burns-Ilias/Hawkins-Host (1-1-5-1) dropped to 8 from 6 missed tackles last week. On the right side Paulo-Graham-Marshall-SuA (0-1-1-2) steady at 4 again this week. Ruck defence Tatola/Mago-Mamouzelos/Ilias-Cartwright/Moale-Nicholls/Moga (2-2-3-3) dropped to 10 from 9 missed tackles last week.
Our go forward dropped to 1970m from 2074m last week. Mago, Moga, Graham and Burns made 10+m per run. Nicholls, Tatola, Mago, Su'A, Host, Moga, Burns, Graham, Milne, Paulo, Taaffe made 100+m in the match. With Burns making 200+m in the match. Defensively Mamouzelos was our best in the tackling raking up 50 tackles. Tatola, Moga, Moale, Paulo and Hawkins didn't miss a tackle.
Rabbitohs Radio - Weekly Segment
Fathers Day special, remembering Harry Wells and preview the Panthers finals game.