South Sydney Member Co. 15th Annual General Meeting
7th March 2021
The 15th Annual General Meeting of the Members of the Member Co., in the 113th year of South Sydney, will be held in the Whittle Room in Souths Juniors Leagues Club on Sunday 7 March 2021 at 9.30am.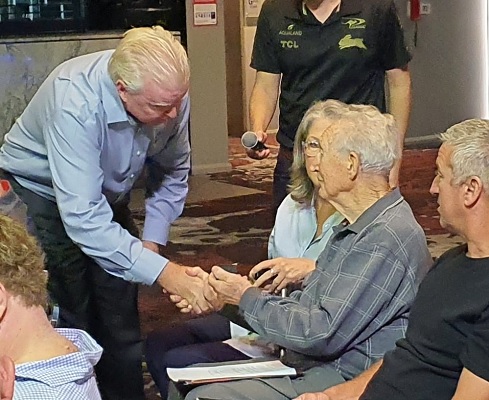 Life Membership - Les Brennan
Former Rabbitohs flyer Les Brennan has been inducted as a Life Member of the South Sydney Members Rugby League Football Club (Member Co.) at today's (Sunday's) AGM held at The Juniors at Kingsford.
Mr Brennan, who holds the Club record for the most number of tries scored in a season with 29 tries, was present to receive his Life Member's badge from Member Co. Director Greg Johnson, fantastic recognition for the 89-year-old gentleman that holds one of the longest-standing records at the South Sydney Rabbitohs. Mr Brennan, who holds South Sydney first grade player number 421, played for the Rabbitohs between 1951 and 1955, playing 24 first grade games and scoring 32 tries for 96 points. Mr Brennan played a total of 76 grade games for South Sydney, scoring 66 tries for 198 points. His Club record 29 tries were scored in his debut season in the 1954 competition, a season in which the Rabbitohs would go on to claim the first grade premiership over Newtown in the Grand Final. Mr Brennan played on the wing in that Grand Final. But he suffered a lower back injury in the 2nd half of the 1954 grand final win over Newtown 23-15 at the SCG. He played the first 5 games in 1955 but when he discovered that the injury was a crushed vertebrae, and he retired from playing.
2020 was a year not seen since 1919 Spanish Flu Pandemic, saw the Covid Pandemic impacting all sports across the community, causing revenues to drop back to $27.9mil, Souths were still able to record $2.8mil profit, the best in the NRL. Souths membership stayed loyal with 99.9% of members not seeking a refund.
The Board decided that the strength of support of the Members to back their Club during what was a financially-difficult period for many people deserved recognition and reward, with it being decided a $50 gift voucher to spend on the Club's online Merchandise Store would be an offering welcomed by Member Co. Members. This offer from the Member Co. Board is only for Members of Member Co. who are 18-plus years of age and does not include International Memberships, Bundle Memberships and Pet Memberships.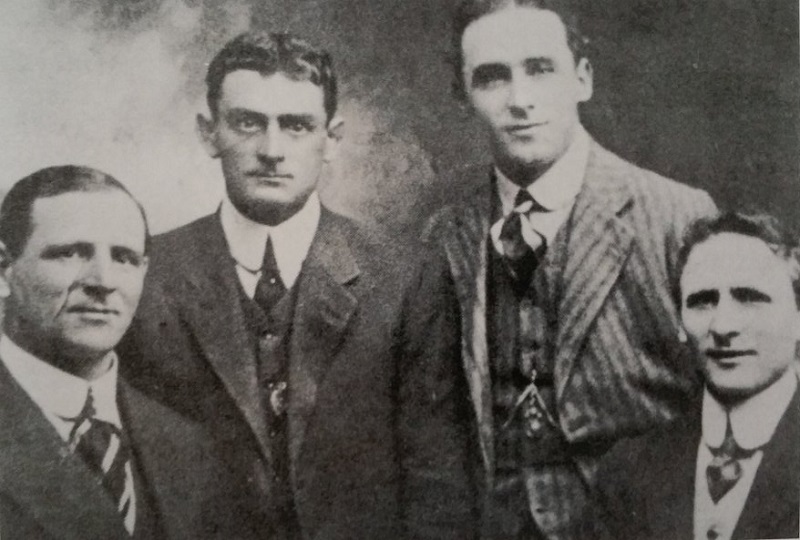 South Sydney have also decided to honour the "Founding Fathers" Arthur Hennessy, Billy Cann, S.G. Ball and Johnny McGrath of South Sydney who attended the inaugural meeting back in 1907. This is honour Billy Cann and Arthur Hennessy who had passed away before Life Memberships commenced in 1961.
South Sydney Member Company 15th Annual Report
As a 113th birthday gift to the SSDRLFC from the SSR Almanac, the SSR Almanac has published the comprehensive list of South Sydney junior reprsentative players.
(A) (B) (C) (D) (E) (F) (G) (H) (I) (J) (K) (L) (M)
(N) (O) (P) (Q) (R) (S) (T) (UV) (W) (XYZ)
---